More than 200 jawans securing Gujarat's Ambaji Mandir
May 23, 2011
More than 200 jawans securing Gujarat's Ambaji Mandir
Ambaji, 23 May, 2011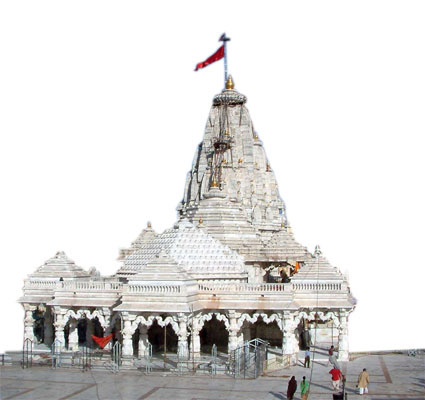 You are no more allowed to break 'Shrifal' (dry coconut) inside the Ambaji Mandir any more.
For security reasons, the temple administration has asked visitors to break Shrifal outside the temple and then bring it inside to offer it to Goddess Amba.
As many as 22 Police jawan, 38 Border Wing jawan, 49 GISF jawan, 50 GIS jawans and 45 security persons employed by Ambaji Mandir are presently deployed to secure the temple.
In addition to this, two quick response teams are also deployed to secure the temple from possible terror threat.