IFC, SEWA join hands to promote energy-efficient cook stoves, solar lanterns for rural women
Ahmedabad, 24 May 2012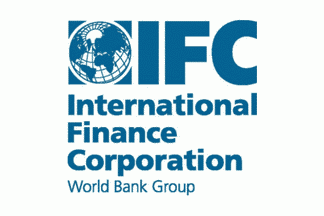 IFC, a member of the World Bank Group, is helping India's Self-Employed Women's Association, SEWA, provide energy-efficient cook stoves and solar lanterns to more than 200,000 of its members in the state of Gujarat, pioneering sustainable clean energy solutions for the poor.
IFC will provide a partial credit guarantee for a $5 million loan that an Indian private sector bank is providing to SEWA-sponsored Grassroots Trading Network for Women. The loan will be further utilized for on-lending to SEWA members to purchase the clean energy lanterns and cook stoves. IFC is also advising Grassroots Trading Network on building a loan product line, setting up information systems and processes for managing loans, and on training staff to serve the low-income customer better. The project is expected to generate carbon credits by reducing greenhouse gas emissions equivalent to one million tons of carbon dioxide over the life of the project.
SEWA Director Reema Nanavaty said, "This project is called Hariyali, meaning green, because it will provide green livelihoods to poor rural women members of SEWA." The project aims to create a replicable business model for application in South Asia and other parts of Asia and Africa.
The project will deliver several development benefits, such as reducing the expenses on firewood, kerosene and electricity, reducing the risk of respiratory diseases from smoke inhalation, and improving ambient lighting for children to study.
"Our partnership with SEWA is a unique clean energy project that will address the health, environmental and energy challenges faced by people at the base of the pyramid," said Karin Finkelston, IFC Vice President for Asia Pacific. "The project will launch a new financial product for the purchase of clean energy products by women in rural India."
India is facing a surging energy demand. Rural areas in particular are becoming large consumers of energy for lighting and cooking. A growing number of Indian companies are providing access to alternative cooking and electricity solutions for rural base-of-the-pyramid households. The annual market for solar lanterns and energy-efficient cook stoves is estimated at $500 million and $400 million, respectively.
About SEWA
SEWA was founded in 1972 to organize women workers for full employment and self reliance. It has a membership of 1.3 million women from across nine states of India. For more information, visit www.sewa.org
About IFC
IFC, a member of the World Bank Group is the largest global development institution focused exclusively on the private sector. We help developing countries achieve sustainable growth by financing investment, providing advisory services to businesses and governments, and mobilizing capital in the international financial markets. In fiscal 2011, amid economic uncertainty across the globe, we helped our clients create jobs, strengthen environmental performance, and contribute to their local communities—all while driving our investments to an all-time high of nearly $19 billion. For more information, visit www.ifc.org.