Key CBI witness in Ishrat encounter case alleges coercion
July 11, 2013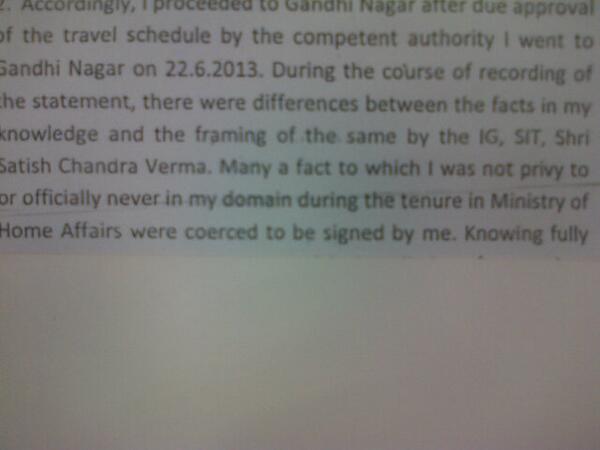 New Delhi, 11 July 2013
Tainted cop Satish Verma's role in Ishrat Jahan encounter probe is questioned once again.
The Times of India report from Delhi titled as 'was forced by Verma to sign statement' says that R V S Mani, a former Home ministry official who had prepared the two MHA affidavits in the case, was summoned to Gandhinagar and questioned by IG, SIT, Satish Verma last month. He was subjected to a "rough" interrogation and asked to sign a statement with twisted facts.
Soon after his questioning, Mani wrote to his seniors in the urban development ministry, where he is currently posted, claiming that he was forced to sign a statement that presented facts he was not privy to. He alleged discrepancies in the facts to his knowledge and framing of the same by Verma.
Headlines Today has covered this story further, and has claimed to have possession of the letter by Mani.
Verma was a nominee of Ishrat Jahan's mother in the SIT, formed by Gujarat high court to probe the alleged fake encounter. Verma was later made part of the CBI team which was entrusted with the case by Gujarat High Court bench comprising Justices Jayant Patel and Abhilasha Kumari after SIT submitted its report.