CII AutoShow Gujarat 2014 – Korean auto-part makers scouting for partners
November 28, 2014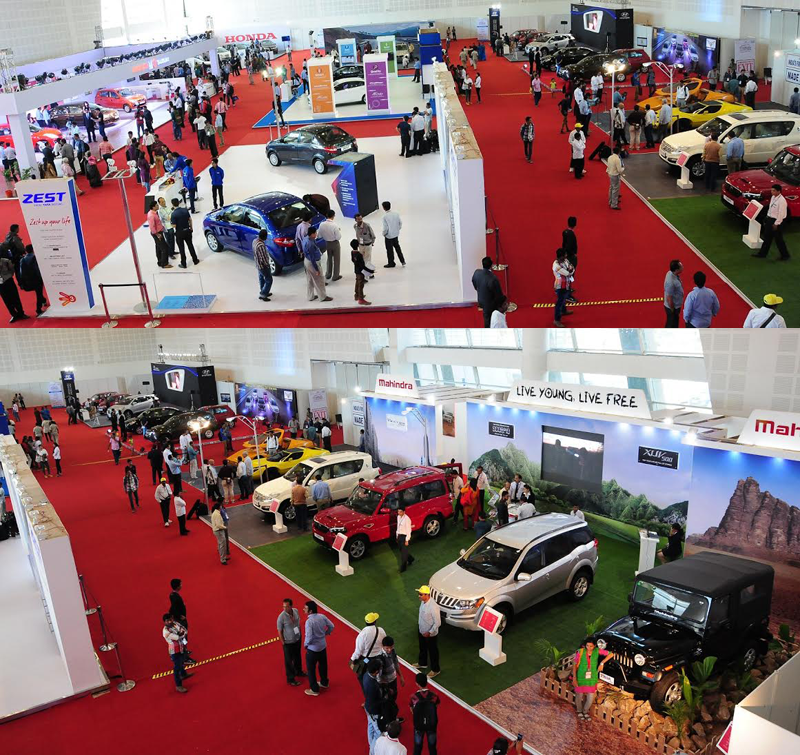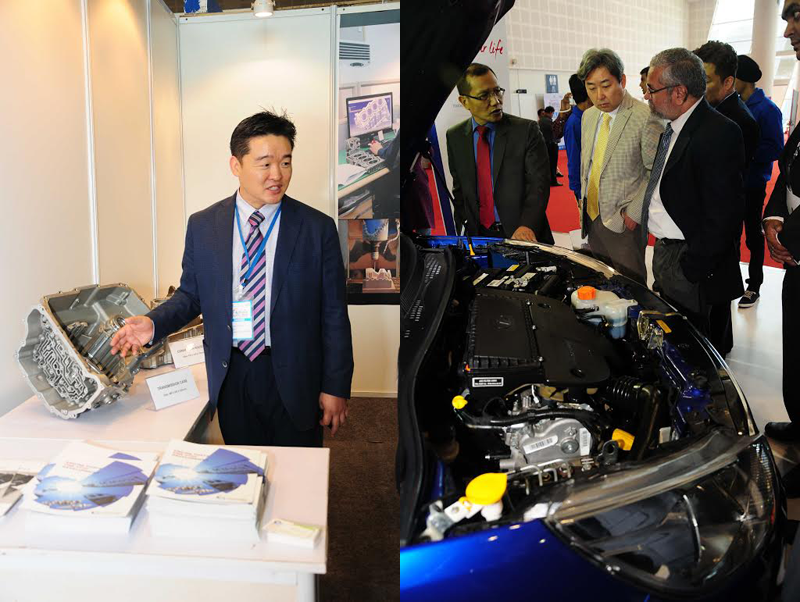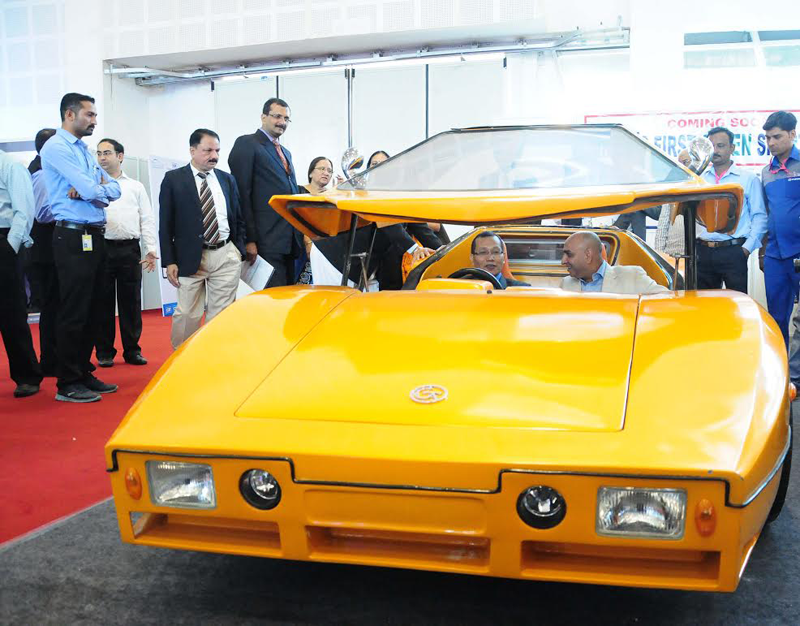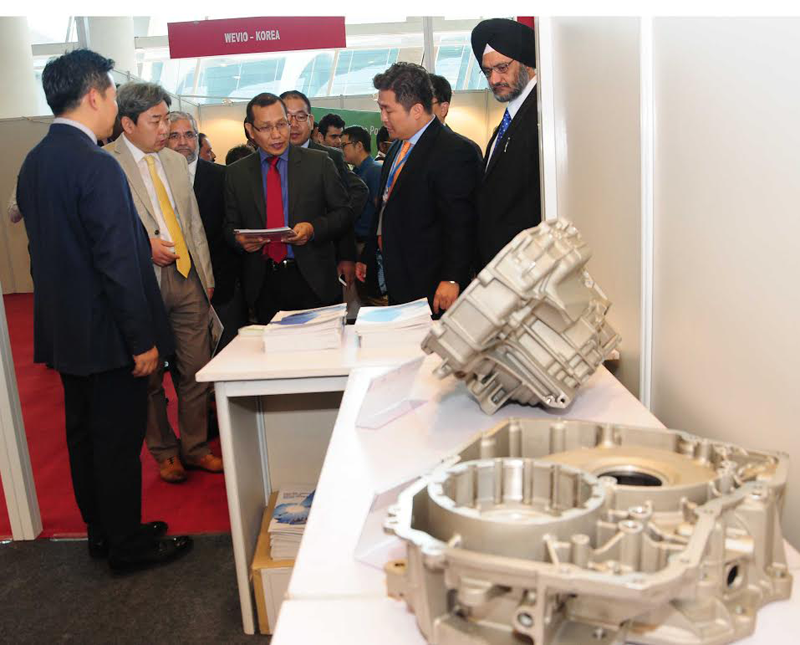 Gandhinagar, 28 November 2014
CII Gujarat Auto Show – 2014 began today at Mahatma Mandir, Gandhinagar. The three-day event organized by Confederation of Indian Industry (CII) in association with Industrial Extension Bureau (IndextB), Government of Gujarat and Korea as the partner country, has around 70 companies.
Addressing the media after the inauguration Shri L Chuaungo, IAS, Principal Secretary Energy & Petrochemicals Department, Government of Gujarat appreciating the Exhibition said, "This is a great business opportunity for the companies which have participated in this maiden show in the Auto hub of India"
Mr Edward Chang, Secretary General, Indian Chamber of Commerce in Korea said "Korean auto companies are very eager to grasp the opportunities available in the Indian market. Till now, no Korean company has established its presence in this market, but now, when three Korean auto parts manufacturers & one Korean marketing firm are taking part in this event, companies from Korea are looking for Indian companies to launch an Indian JV and we are very excited about it."
Shri Nitin R. Gokarn (IAS) CEO, National Automotive Testing and R&D Infrastructure Project (NATRIP); Smt. Rashmi Urdhwareshe, Director, Automotive Research Association of India, Shri Randhir Singh Kalsi, Executive Director, Maruti Suzuki India Ltd; Shri Hemant Kulkarni, Chairman, CII Gujarat State Panel on Automobiles & Plan Head, Tata Motors (Sanand Plant), Mr Kel Kearns, Plant Head, Ford India Pvt Ltd and other business dignitaries were present at the inaugural function of the show.
One MoU was signed between marketing arm of Ministry of Korea, WEVIO & NATRIP to promote & develop business relations between Korean auto companies & their counterparts in India. The MoU was signed by Mr. Calvin Yi, President & CEO, WEVIO & Shri Gokarn, CEO, NATRIP.
"The Indian auto industry is passing through a difficult phase, as the demand is not encouraging. The trend is likely to continue for the next few months. But considering the steps being taken by the government including launching of new projects, the demand is expected to go up," Shri Kalsi said. He also informed that Maruti will soon start production in its upcoming plant at Bechraji – Hansalpur in Gujarat in 2017.
Commenting on Gujarat emergence as a auto hub in the country, Shri Kalsi said, "With major car manufacturers setting up their plants in Gujarat, the state will have a vast vendor base of auto part manufacturers. Apart from that, it will also lead to job creation in a big way. To meet the requirement of skilled manpower for our plant in Gujarat, we have adopted five ITIs in the state."
Agreeing with the view that demand for auto industry is sluggish now, Shri Hemant Kulkarni, Plant Head Tata Motors said, "As of now, production at our Sanand plant is being kept limited in line with the demand and the capacity is not being completely utilized. We may consider production of other model at this plant in future. Recently, we have launched some new models in the market and may come up with other new models"
Some of the leading auto companies participating in the event include Maruti Suzuki, Hyundai, Mahindra & Mahindra, Tata Motors, Ford India, Renault, Rolls Royce, BMW Bikes, BMW Cars, Harley Davidson, etc. and key sectoral companies like Philips, Indian Oil, Inductotherm etc.
A design competition showcasing technology and concepts by Students was conducted at the auto show by CII – Yi. The first day of the event also facilitated special B2B meetings and representatives of R&D institutions from India & some of the leading experts from the industry participated in it.