Gujarat govt gives MEGA project status to Honda's Rs.1350 crore car plant
December 22, 2014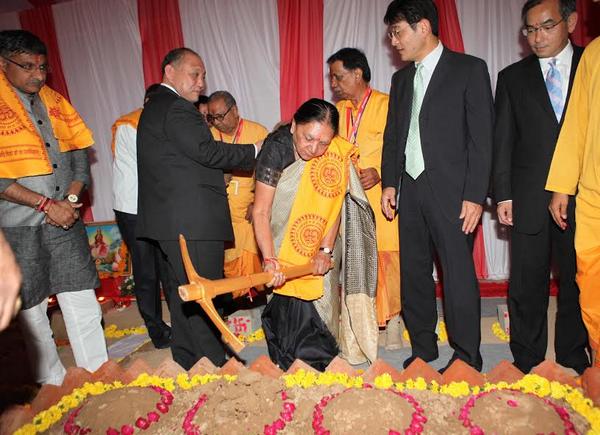 File photo: Gujarat Chief Minister at Honda scooter plant's stone laying function
Ahmedabad, DeshGujarat
Gujarat Government has given MEGA project status to Japanese car maker Honda Motors' car plant after its first scooter manufacturing plant in state.
The Honda Motors has proposed Rs.1350 crore investment for it's car plant in the first phase.
High level committees of Secretaries for the appraisal of the MEGA projects have cleared the Honda Motor's proposal.
After Tata Nano, Ford Motors and Suzuki Motors, Honda is the fourth Auto giant to get the MEGA project status under the 2009 Industrial Policy.
Honda has already declared its plan to start Rs.1100 crore scooter manufacturing plant in Gujarat. Honda Motors and Gujarat Government will sign and MOU(memorandum of Understanding) and the State Support Agreement(SSA) for the car plant during the upcoming Vibrant Gujarat Global Investor Summit in mid-January.
The company has purchased private agriculture land near Sanand and approached the state government to convert it to the industrial use land and demanded some more Government land. Under the MEGA project scheme along with 15 years exemption from VAT the company will get several other incentives like electricity duty waiver, stamp duty waiver etc.
© Copyright DeshGujarat. All rights reserved. Republication or redistribution of any DeshGujarat content, including by framing or similar means, is expressly prohibited without their prior written consent.