Our Gujarat plant to be ready by mid of 2017:Osamu Suzuki at Vibrant Summit
January 11, 2015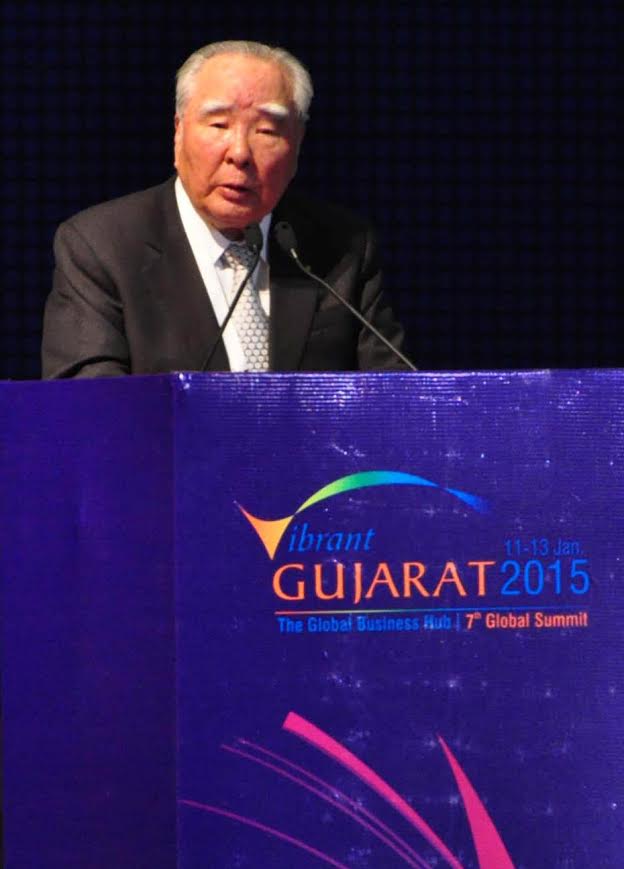 Gandhinagar
Head of Suzuki Motors, Osamu Suzuki today in his speech at inaugural function of Vibrant Gujarat Global Summit 2015 said that Maruti Suzuki's car manufacturing plant in Gujarat is targeted to complete before mid-2017.
Suzuki said that his company started operation in India in 1982 and now it has completed over 30 years here. He pointed out that the company started its Indian operation in partnership with the Government of India which made the procedures smoother. He said the company now produce 1.2 million vehicles and marketing the product in domestic as well as international market.
Suzuki said that when he was thinking of expansion of his business further, he received invitation from Gujarat state when Prime Minister Narendra Modi was serving as Chief Minister of Gujarat.
He said he selected Gujarat for expansion in India due to infrastructure development and speed of administrative procedures here.
He said, as India is getting consolidating in one economic entity, Gujarat will be become driving force.
© Copyright DeshGujarat. All rights reserved. Republication or redistribution of any DeshGujarat content, including by framing or similar means, is expressly prohibited without their prior written consent.