Over 50,000 youths sing 'Vande Mataram' in Rajasthan
October 06, 2015
Jaipur
Over 50,000 youths today sang 'Vande Mataram', the national song of India, during an event held at Janpath here.
Speaking on the occasion Rajasthan Chief Minister Vasundhara Raje said Vande Mataram unites people and called upon the youth to take the nation on top of the world.
"The future of nation is secured in the hands of youth," she said.
Quoting a survey of 2003, Raje said about 155 nations have accepted Vande Mataram as the second most popular song in the world, making it a matter of great pride.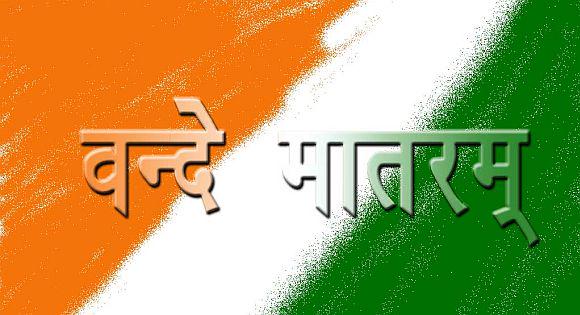 She also administered oath to youths for protection of trees, cows, Ganga and women.
Union Minister of State for Information and Broadcasting, Rajyavardhan Singh Rathore said that Raje is a youth icon as she is dedicated towards the development of Rajasthan.
Rathore said the youths should make use of internet and social media to propogate the values of Indian culture, art, and history in masses.
About 120 musicians specially on 'Sitar' led by muiscian Vikram Hazara gave a special effect and momentum to the show.
The show was held under a banner of Hindu Spiritual And Service Fair (HSSF) in the morning.
PTI