India and Japan : A Symbiotic Mutualism Relationship
December 12, 2015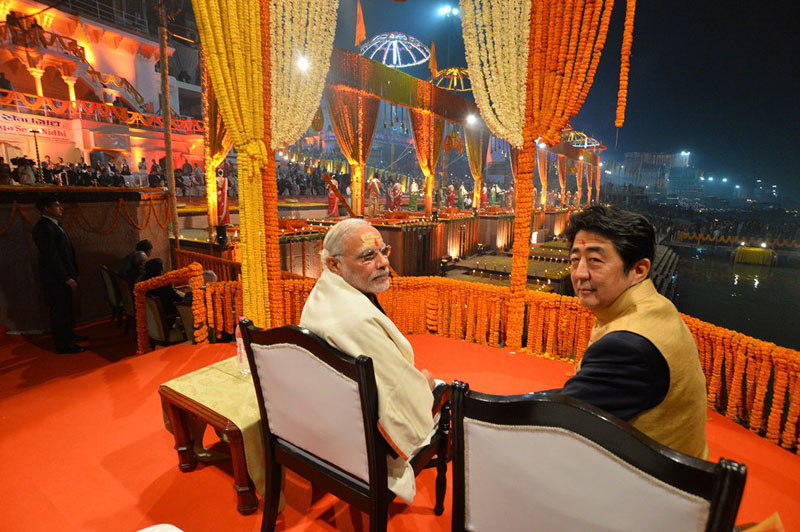 Ahmedabad, 12 December 2015
The short yet most path breaking Abe's visit inspired me to look at some of the parallel developments and how Modi-Abe partnership is transforming the bilateral relationship and who are the key people to watch for.
Modi is fond of PPP model and incidentally Prabhu, Parikaar and Piyush (PPP) are cornerstone of 'Make in India' through their respective portfolio. Coupled with Modiplomacy led by Sushma Swaraj, the team is working hard to transform India. Unfortunately our friends in mainstream media do not even find amusing to focus on this. Let us take case of Railway Minister Suresh Prabhu and Japan.

Prabhu's Japan Visit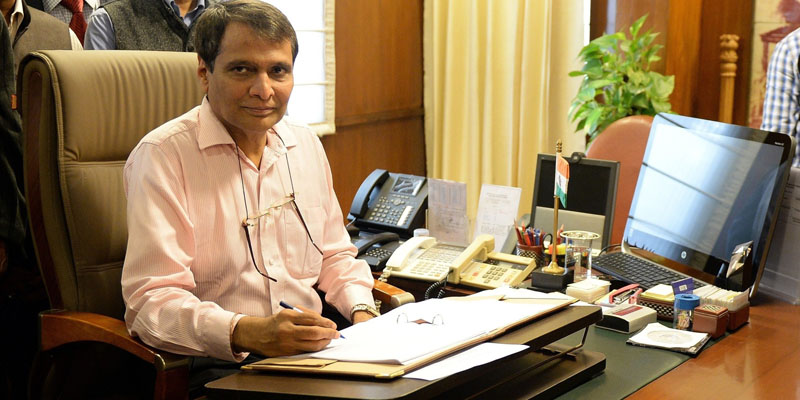 When Suresh Prabhu visited Japan in low profile short September visit, he was surprised how Japan received him. While everyone knows Japan was keen for Shinkansen project after losing out one in Indonesia, what Prabhu wanted was more than that. He was very candid in his interactions with his Japanese counterparts. He clearly told them, if I see you as partner then I want you to be my partner in many other things also not just Shinkansen. In his one daylong interaction with various stakeholders he shared his vision on India-Japan rail cooperation. The meetings ranged from industry heads to financial institutes to Government heads and R&D departments and with his counterpart ministers. Everywhere Prabhu presented his ideas as per the positions of counterparts.
Japanese sides were all keen ears. In normal old days, they would be polite not to confront nor agree but would tell him what more India had to do and then things would remain status quo. Indian officers would then blame it on over cautious Japan and minister would return.

Speed of Bullet Train: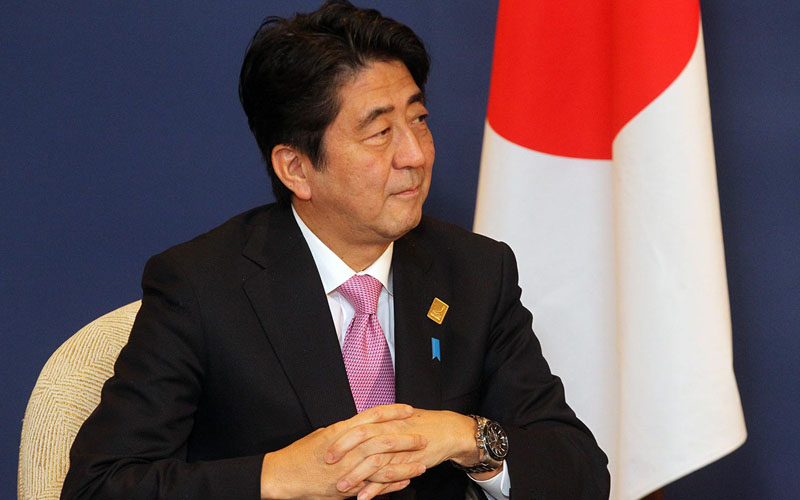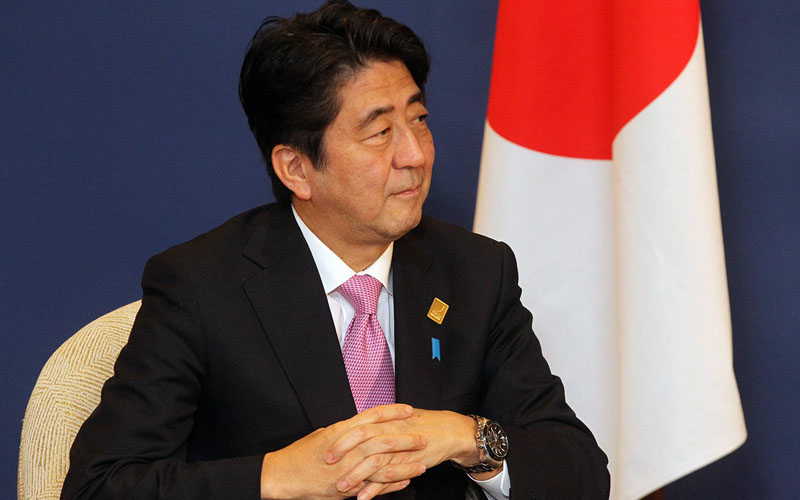 But this time, something spectacular was about to happen. Next morning, Railway Minister went to meet PM Abe and to his surprise he saw many of the familiar faces by the sides of Abe. The same people with whom he had long discussion yesterday. Abe made his team read out what Japan would be willing to offer. To Prabhu's pleasant surprise it enlisted all the points shared by Prabhu in such beautiful way that he never even thought of. Starting from tech transfer on existing Rail infrastructure to R&D cooperation to extremely attractive loan.
To put the things in perspective not only this was unprecedented but also would be path changing. Elated Prabhu told Abe. "Mr. Prime minister there is a race of speed now. I am not sure, what is faster, speed of Bullet Train or Indo-Japan relationship". Abe could only smile and it conveyed that besides speed Japan is also known for reliability and safety. Prabhu told his counterpart which echoed both Modi and Abe's vision on India-Japan relationship. In bilateral relations globally, there are no two countries that can claim a bond that India and Japan shares. Prabhu emphasized this point and explained that many a time when you negotiate with other countries, you initially have to spend energy in negating some past negatives before you can move to work on positives. With Japan and India there is zero negatives and hence we can put our energy on constructing the positives.

The Crisis of Past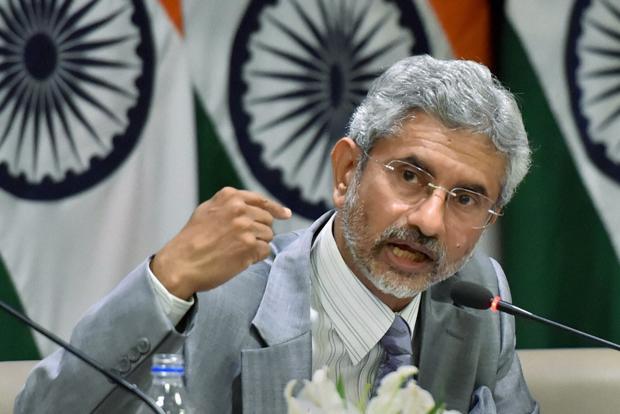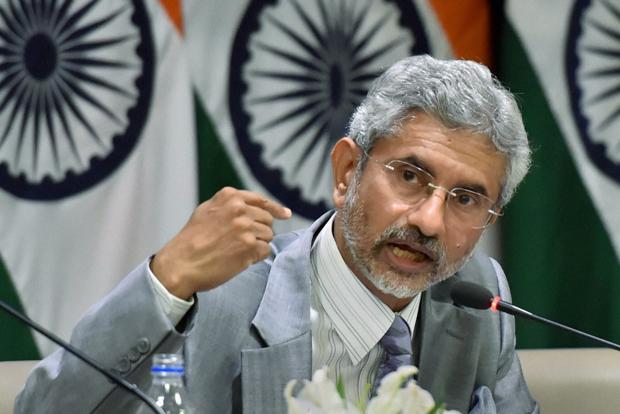 Having said that, it is a time to look at another aspect of India-Japan relationship.
To people who have been following Indo-Japan relationship know that all was well on surface but if you dig deeper, India was a very far country for Japan.
While there were no negatives, there were no common positives as well. The relationship hit the lowest nadir and suddenly India looked bad for Japanese leadership in 1998 just after Vajpayee government did the Pokhran test. Japan being only country in the world to be have gone through the horrors of nuclear attack are always sensitive. But what surprised the world especially Indian authorities was reaction of Japanese PM Hashimoto (a known Sinofile, or China sympathizer). He condemned India in most stern words and also joined sanctions. This was the toughest time for India-Japan relationship. There was one officer in Indian Embassy in Tokyo the Deputy chief of Mission. He worked arduously behind the scene with officers in Delhi. While Vajpayee Govt was busy in bringing America in tune with changing world geo political reality. The Japan team was busy in dousing the unexpected fire.
The man on Mission The deputy chief of mission then was Mr. S. Jaishankar. The quiet upright man with impeccable understanding of Japan, (his wife's home country), was working hard to restore the normalcy in India-Japan relations.
While India was getting USA on her side, political wind in Japan was also flowing differently. Hashimoto had to resign and subsequently Mori faction of Liberal Democratic Party won the mandate, let by Mori himself. India by the time realized to have friends across political spectrum to keep bilateral relations not getting hijacked. Jaishankar worked very hard behind the scene to do the same. New breed of young politicians and some old who were scared of China's might saw sense in India's resurgence. Current PM Abe then was young politician but like Modi he was also post war born leader and had a very different idea on India. Jaishankar had found a good friend in him. Jaishankar and his team finally succeeded when PM Mori landed in Delhi in year 2000 and told Vajpayee that India and Japan were now strategic partners. Interestingly today in Joint press conference Jaishankar as India's foreign secretary was in the midst of action where Modi and Abe announced that India-Japan strong relationship is unparalleled in the world now. He must be happy to know how far the relationship has travelled and he now as foreign secretary has to build on a strong foundation.
The Author Diplomat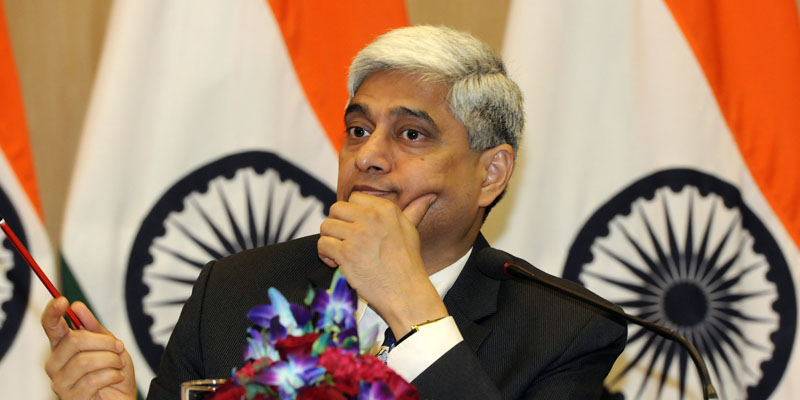 In 2012, Narendra Modi as CM of Gujarat, on July 26 visited Kansai region and was received by extremely energetic Consulate General of Osaka. The pleasant diplomat was one of the few who had a very good command over language and was popular among both Japanese and Indian community. Vikas Swarup the Oscar fame author and wonderful communicator was in charge as consulate general (CG) of Osaka. Modi landed in Osaka in afternoon from Nagoya. In short time available to him at Kansai, CG Swarup had arranged plentiful. The first program was round-table interaction with Industry captains of Kansai region (whose economy is bigger than Canada). So impressed was Modi with this program that he spoke out of turn in the end to thank profoundly CG and organizing bank that gave him an opportunity to meet investors directly and learn few things from them. The stay in Kansai was very different from Tokyo and very warm for Modi. A town hall meeting with Indian community to next day official visit to Hyogo Prefecture, CG had done his job to the perfection. Now as a chief Spokesperson of India, Vikas Swarup is close to PMO, and he remains India's finest communicator. His credentials were so high with Japan that even previous PM Manmohan Singh entrusted him to negotiate successfully for historic visit of Emperor couple's visit to India. No doubt when it comes to Japan, he is another person Modi can lean on.
And the Gujju Connection: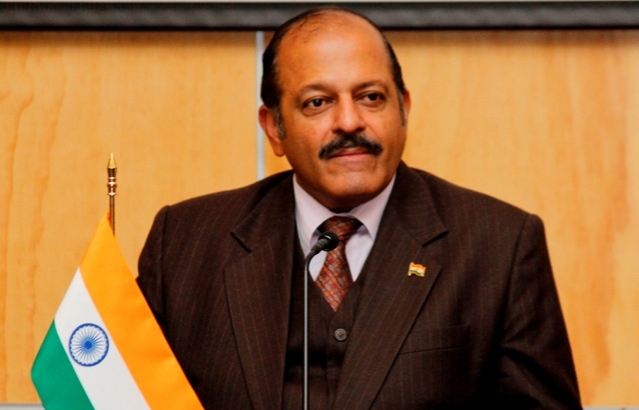 Gujarat and Japan has deeper connection when it comes to student exchange. Gujarat university and Osaka's Otemon Gakuin University has one of the oldest student exchange program running for last 46 years now. Every year two students from India and Japan spend three months in respective countries. The program has produced many Indofile and Japanofile over a long period. Early 80s, a student named Sujan Chinoy visited Japan under the exchange program and did exceedingly well. Later he joined foreign services and has been India's one of the best diplomats with versatility in many sports, arts and language. His closest stint to Japan came, when he was Consulate General of India in Shanghai.
December 3, 2015 he took position of Ambassador designate to Japan. (he is yet to go through the credential formalities, due to PM Abe's visit). Long back, there were two other ambassadors from India Dr. Seth and Dr. Asrani who went to Japan as a student. H. E. Chinoy will actually be the first from India to have deep understanding of both Japanese and Chinese. In fact he is the only Indian diplomat with hands on experience on national security and China of more than two decades. He is man of action and has left lasting impression wherever he has been posted. His last posting was in Mexico. Not only it will be easier for him to communicate with Japanese in their own language, he will be able to do the same smooth and candid talking with Indian PM in his own mother tongue. The next 2-3 years are very crucial as Japan breaks out of old mold and makes unprecedented exception for India. India will have to equally flexible. Be it defense cooperation or civil nuclear technology, something totally unthinkable even five years back is taking shape. I would say Ambassador Chinoy's posting has indeed come at a right time. Considering his counterpart in India H. E. Hiramatsu is policy veteran and security expert, India and Japan would be looking to break many status quo within their own policies and push governments from both ends to do more.
I would like to conclude by quoting PM Abe's words. "A strong India is good for Japan and Strong Japan is good for India". There is nothing that describes better a symbiotic relationship of mutualism than this statement. The two nations complement each other in perfect ways. Both Japan and India have common problem in China. Both the nations have one neighbor respectively who is source of nuclear weapon. On economy front, Japan's ageing population needs India's young talent and huge pile of Japan's underutilized Capital needs a better deployment option such as for India's Infrastructure needs.
For many years, Aid from Japan was single point in Indian diplomacy. In recent years, Investment joined Aid. Now as we Usher in Modi-Abe Era, the relationship has truly become multifold. From make in India to Malabar exercise, From Defense cooperation to DFC, from UN reforms to Uniting against Chinese hegemony in Ocean routes. A lot is on the plates. I can only say the Symbiotic relationship of mutualism is only going to go stronger.
Follow author on Twitter @SominduS

– DeshGujarat