Women Industrial Park Sanand up for grabs by women entrepreneurs:CM
December 19, 2015
Ahmedabad
Gujarat Chief Minister Anandiben Patel today called upon women entrepreneurs to take advantage of the women's empowerment schemes, notably the Women Industrial Park, set up by Gujarat Industrial Development Corporation (GIDC) at Sanand.
Inaugurating the Vibrant Gujarat Business Women Conclave organized by the Gujarat Chamber of Commerce & Industries (GIDC) Women's Wing here, she said that industrial development in the state was no more restricted to urban areas. It has spread to rural and even remote areas in the tribal belt.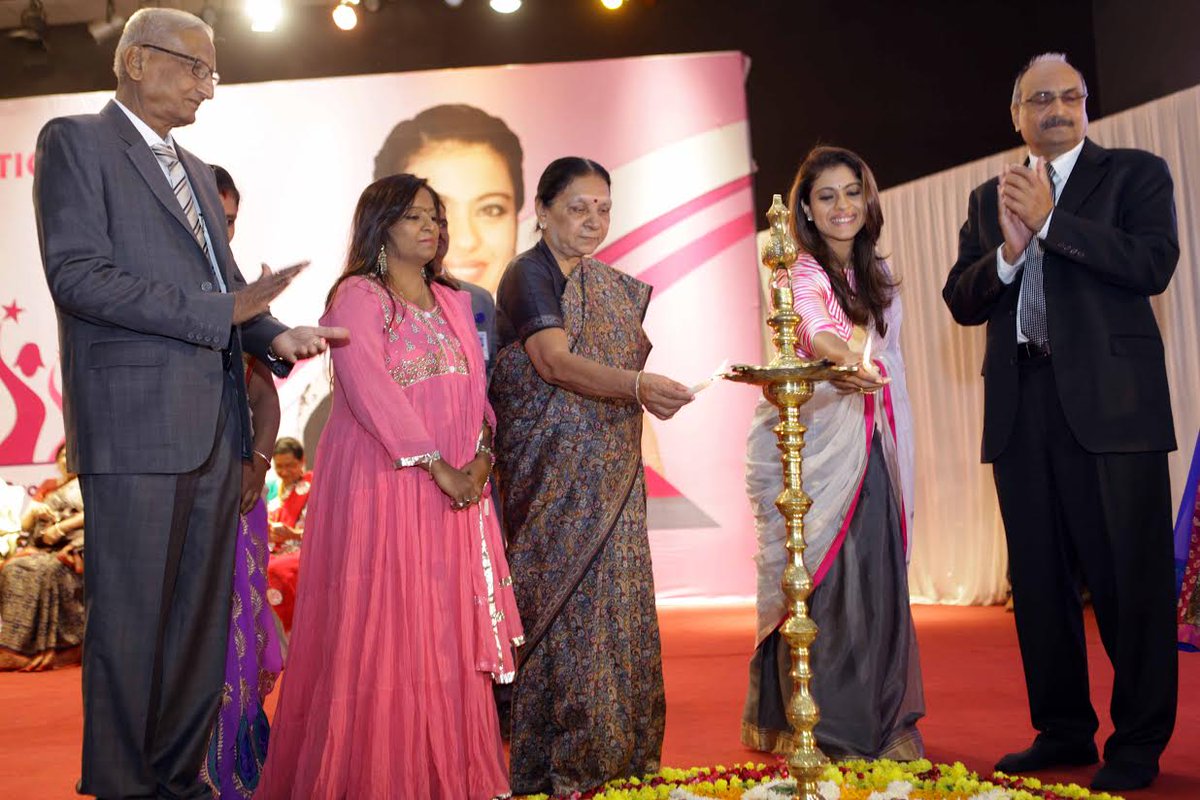 She said that Rs.1,800-crore advances were extended to small and big industrialists during a camp under the Pradhan Mantri Mudra Yojna. Under the Van Bandhu Yojna, started by Prime Minister Narendra Modi in 2007 when he was Gujarat's Chief Minister, development works worth Rs.18,000-crore have been completed in the forested tribal areas, as against a provision of Rs.15,000-crore. Over 2,000 Sakhi Mandalis (Women's Self-Help Groups) have been economically empowered since 2000 when the scheme was launched.
Mrs. Patel asked the women to fight social evils, superstitions and social inequality alongside the state's development. The state's gender ratio has improved to 904:1000.
Noted film star Kajol Devgan exhorted women to work, necessary for self-esteem. She has a word of praise for the womenfolk in Gujarat doing exemplary work in the rural areas.
GCCI Women Wing Chairperson Grishma Trivedi said that one purpose of this conclave is to encourage women entrepreneurs in rural areas.
GCCI President Rohit Patel delivered the welcome address. The three-day conclave is attended by women entrepreneurs and office-bearers of the Women's Wing.
– Information