A doctor in Ahmedabad throws further light on Hardik Patel
January 22, 2016
Ahmedabad
Was Hardik was into extortion activity in the name of 'samaj' before joining Patidar agitation? An interview of a doctor from Nikol area of Ahmedabad indicates so at least in his case.
Doctor Dharmesh Nirmal who is into private medical practice in Nikol area said if government offers him protection or court directs him to do so, he is ready to file complaint against Hardik Patel for year 2014 incident backed by evidences.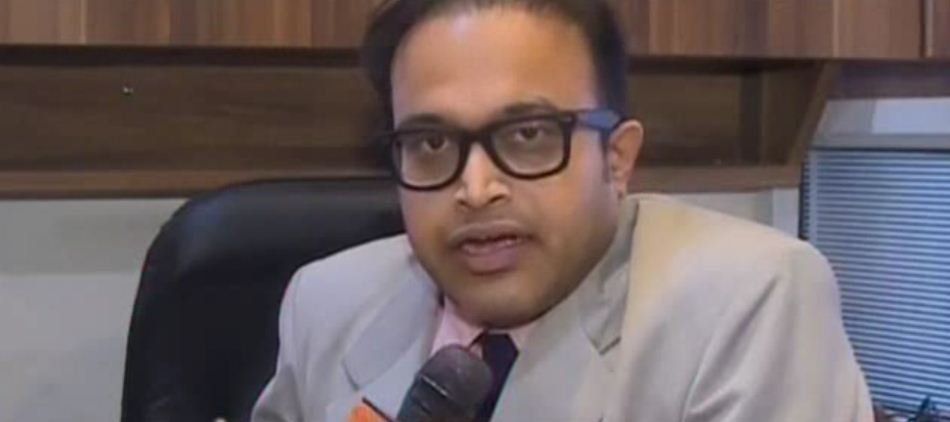 Dr Nirmal said, "In the 9th month of year 2014, Hardik Patel spoke to me over phone and said that two patients from Patidar samaaj were in problem. He said he would gather samaj members outside my clinic and hold rally. He said I need to pay money or pay a price of not doing so. He then sent whatsapp message and also issued threat over phone call. Around 200 strong mob gheraoed my hospital and created ruckus. Media was also called to pressurize me. Later Hardik called me and sought a closed door meeting to make compromise in exchange of money. He however didn't make clarification on exact amount to be paid. I contacted Ramol police station. Police Inspector Mr. Solanki helped me which prevented further attack. Hardik had come to me in person. He was creating media pressure. I didn't succumb to him and asked him to do whatever he wanted. On 27th September I gave written application to police. Dharmesh Patel who was heading Sardar Patel Group in Amraiwadi area was called by police to give me assurance that Hardik would not harass me further."
Dr Nirmal said he started having blood-pressure only after this incident involving Hardik.
"Even today I take pills for blood pressure," he said. – DeshGujarat

Hardik files fresh bail pleas in two sedition cases
Ahmedabad/Surat
Patel quota agitation leader Hardik Patel today filed fresh bail applications in courts in Ahmedabad and Surat where charge sheets in two sedition cases have been filed against him.
In Ahmedabad, he moved the court of additional sessions judge N G Dave. His lawyer Rafiq Lokhandwala contends in the application that the sedition case against his client is false, frivolous, fabricated and politically motivated and filed only to suppress the agitation of the Patel community.
The agitation for reservation cannot be said to be unlawful in any manner, the bail application says.
Hardik and five others are charged under IPC sections 124(A) (sedition), 121 (A) (conspiracy to wage war against the government) and 120 (b) (criminal conspiracy) in the case registered here.
Advocate Yashvantsinh Vala filed bail application on Hardik's behalf in the court of principal sessions judge Gita Gopi at Surat regarding the other sedition case.
In that plea too Hardik has claimed that he is being framed up with the political motive of suppressing the ongoing Patel quota agitation.
His lawyers had withdrawn his earlier bail applications which became infructuous after the police filed charge sheets in both the cases this month.
Hardik is at present lodged in the Lajpore jail of Surat. The fresh bail applications will come up for hearing in due course.
PTI