Parshottam Rupala elected for Rajya sabha unopposed from Gujarat
June 03, 2016
Correspondent, Gandhinagar
National Vice President of ruling BJP Parshottam Rupala was today declared elected un-opposed for the Rajya-sabha seat in Gujarat, vacated due to the sudden demise of Congress MP Pravin Rashtrapal.
Mr. Rupala, the former minister of Gujarat who was also member of the upper house from April 2008 to April 2014, has made the second time entry to the Rajyasabha.
Congress, ironically, despite it being its seat, had chosen to not to field any candidate for the by election which if needed would have taken place on June 11. Mr. Rupala thus become the sole candidate in the fray for it. The BJP dummy candidate K C Patel had withdrawn his nominations. The arithmetic of votes in the 182 member state assembly where BJP with 121 seats has an overwhelming majority was clearly on the ruling party's side which prompted the main opposition Congress to leave the field looking at an imminent defeat in case of election. Mr Rupala had filed his papers on May 30 a day before the last date of nomination. Today was the last date for withdrawal of nomination. The declaration of his elections was done after the expiry of the time limit for withdrawal of papers.
BJP state unit spokesperson Bharat Pandya said that Parshottambhai has been declared elected unopposed.
Born in Isvariya village of Amreli district in Saurashtra region of Gujarat, Mr Rupala had a distinct political career.
He had been in charge of various party and government posts including that of national vice president, Gujarat state BJP president and cabinet minister.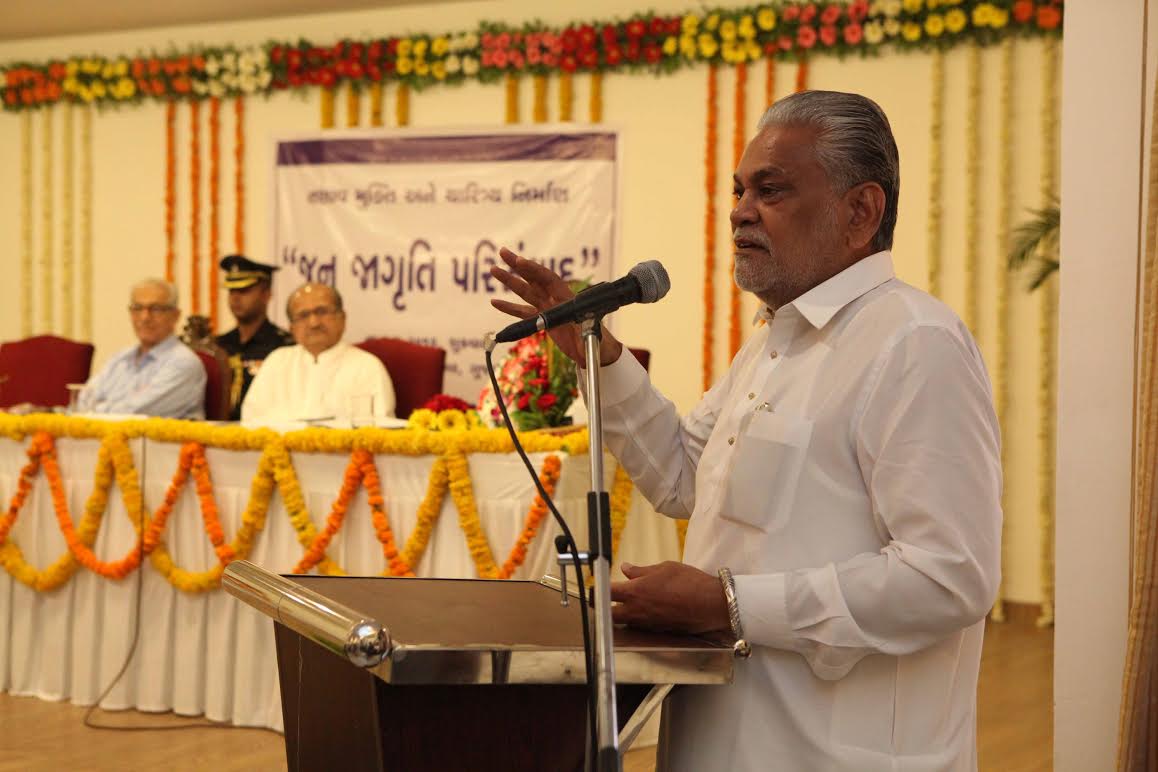 His career highlights are as following –
-Amreli Distict BJP President – 1988-1991
-Secretary – BJP, Gujarat – 1992
-General Secretary & Spokesperson BJP Gujarat – June 2005 to October 2006
-State President, BJP, Gujarat – October 2006
-National Vice President 2010 to till date
-Andhara Pradesh State In charge (Prabhari)
-National Kisan Morcha Prabhari
-Goa State In charge (Prabhari)
-Nov. 1991- March 1995 Member, Gujarat Legislative Assembly
-March 1995- Dec. 1997 Member, Gujarat Legislative Assembly (second term)
-19 March 1995-20 Oct. 1995 Cabinet Minister, Narmada, Irrigation and Water Supply, Government of Gujarat
-4 Nov. 1995-18 Sept. 1996 Cabinet Minister, Irrigation and Water Supply, Government of Gujarat
-March 1997- Dec. 1997 Chairman, Public Accounts Committee, Gujarat Legislative Assembly
-March 1998- July 2002 Member, Gujarat Legislative Assembly (third term)
-June 1998-Oct. 2001 Chairman, Gujarat Industrial Development Corporation (G.I.D.C.)
-9 Oct. 2001-21 Dec. 2002 Cabinet Minister, Agriculture, Government of Gujarat
-April 2008 to April 2014 Elected to Rajya Sabha
-May 2008-May 2009 Member, Committee on Food, Consumer Affairs and Public Distribution
-Aug. 2009-Aug. 2010 Member, Committee on Personnel, Public Grievances, Law and Justice
-July 2010 onwards Member, Consultative Committee for the Ministry of Shipping
-Sept. 2010 onwards Member, Committee on Chemicals and Fertilizers
-Aug. 2012 onwards Member, Committee on Agriculture
– DeshGujarat