Rupala, Bhabhor, Mandavia new faces from Gujarat in Modi cabinet
July 04, 2016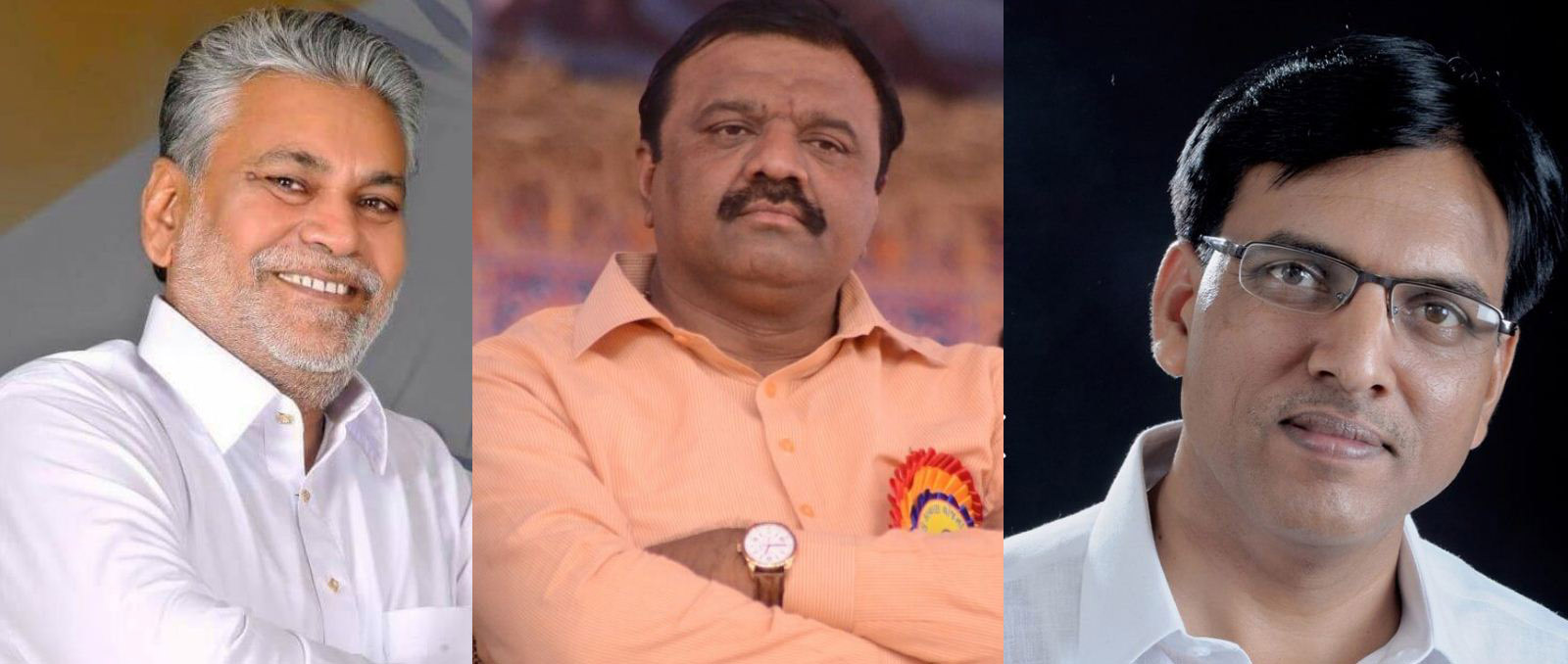 Ahmedabad: Parshottam Rupala, Jaswant Sinh Bhabhor and Mansukh Mandavia are three MPs from Gujarat that are going to take oath as union minister on Tuesday morning in Delhi. They will be among 19 new ministers going to be inducted in Modi cabinet.
Rupala has been Cabinet minister of Agriculture in Gujarat. He is national vice president of ruling BJP. He was recently elected as Rajya Sabha MP from Gujarat. Rupala is from influential Kadva Patel community in Gujarat. He is one of topmost senior leaders of BJP in Gujarat. When Modi was Chief Minister in Gujarat, Rupala was party president for quite a long time. In fact the most exciting assembly election was fought under Rupala's leadership at party level and Modi's leadership at government level. Rupala is considered a good orator. He however doesn't enjoy support base on the ground as he has lost Amreli seat in assembly polls for more than once.
Another face to be inducted in Modi cabinet is Jaswantsinh Bhabhor who has been minister for Tribal Affairs and Rural Development in Gujarat in the past. Bhabhor comes from Dahod district which is center of tribal belt of Gujarat located in central and eastern side. Bhabhor is Lok Sabha MP.
Third minister to be inducted from Gujarat is Mansukh Mandavia who has agricultural background and has also headed Gujarat Agro Industries Corporation. Mandavia is Rajya Sabha MP. He will be young face of new cabinet. Mandavia's recent success was party's victory in Talala by-election in Saurashtra belt. Talala was earlier Congress occupied seat. Mandavia belongs to politically vocal Leuva Patel community. He was handpicked for Rajya Sabha seat by then Chief Minister Narendra Modi himself.
With induction of these three ministers, it is almost sure that existing union ministers from Gujarat, Mansukh Vasava(tribal who is Bharuch Lok Sabha MP) and Mohan Kundaria(Kadva Patel who is Rajkot Lok Sabha MP) will be dropped from cabinet as they are to be replaced with Jaswantsinh Bhabhor (tribal who is Dahod Lok Sabha MP) and Parshottam Rupala(Kadva Patel who is Rajya Sabha MP).
Energy, experience and dynamism of three new ministers from Gujarat will definitely give new strength to union cabinet.
Rupala, Bhabhor and Mandavia will be welcomed at Sardar Patel airport in Ahmedabad at 7.00 pm on Tuesday morning. They will be joined by national party president Amit Shah and state party president Vijay Rupani.
DeshGujarat