"Bengalis hang their heads in shame over Mamata's remarks"
December 02, 2016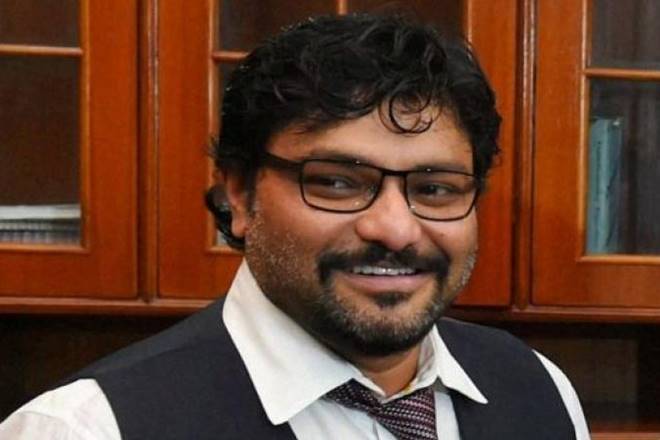 New Delhi:Slamming Mamata Banerjee for alleging that army personnel at toll plazas were collecting money, Union Minister Babul Supriyo today said Bengalis all over the world "hang their heads in shame" over her insinuation and wondered how "low the politics could go".
Reacting to Banerjee's protest over army presence at toll plazas in West Bengal, Supriyo accused her Trinamool Congress of doing "such PR activities" in a "desperate attempt" to position itself as a national party.
"All Bengali hang their heads in shame. At a time when Army is fighting everyday for us, she is accusing them of extorting money from trucks. I am very sad and my head is down with shame as such comments are coming from West Bengal, that too from the elected Chief Minister," Supriyo said outside Parliament.
"Look at social media, Bengalis all across the globe hang their heads in shame. How low the politics could go?" he asked.
Supriyo said Banerjee's protest over the presence of armymen at toll plazas is "PR activity of TMC", which got wide coverage in the media, keeping aside important issues pertaining to the country.
"The TMC is doing such PR activities in a desperate attempt to position itself as a national national party. It is going on in the television all day," he said.
On allegations of threat to Banerjee's life due to delay in landing of her IndiGo flight at the Kolkata airport yesterday, he said there was "no logic" in such a claim.
"We all go by flights. We know that at night, sometimes there are delay in landing due to congestion witnessed on account of the heavy flow of the international flights. One day, 50 BJP MPs could go on a flight and say that attempts are being made to finish their majority in Lok Sabha. There should be some logic," he said.
On whether Banerjee will support GST or not, Supriyo claimed West Bengal has stood the "last in all the lists" and the chief minister is making "all the arrangements" to further push down the state.
He also charged the TMC with "shying away" from discussion in the Parliament over the demonetisation issue.
PTI