Besanu of Tarak Mehta also to be 'different', white dress not compulsory
March 04, 2017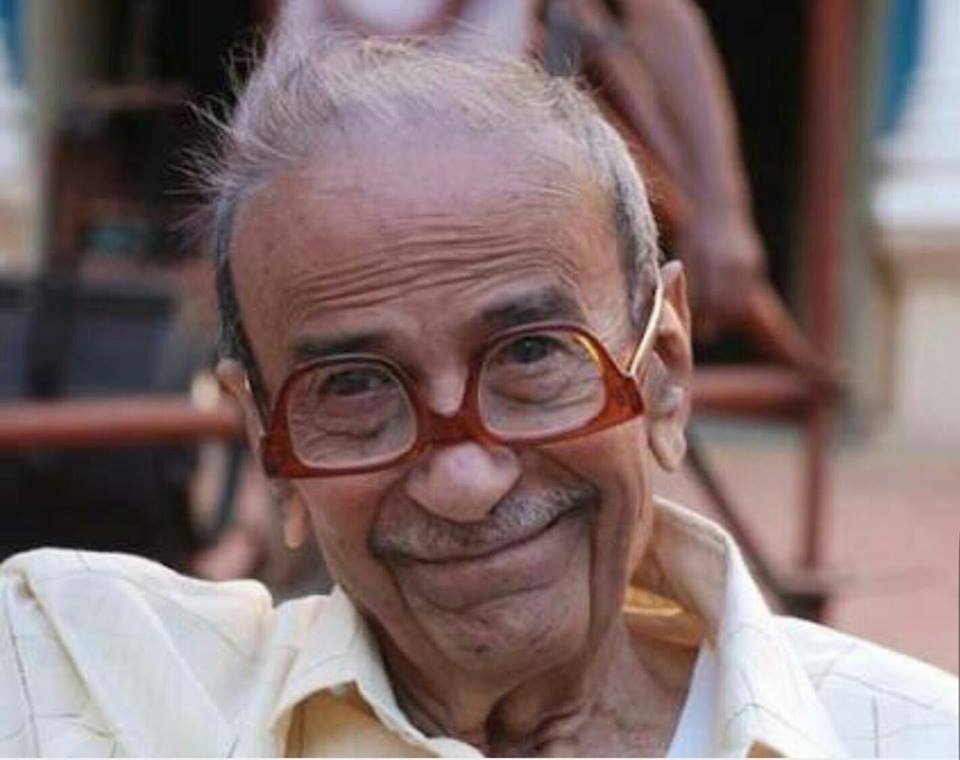 Ahmedabad: The 'Besanu' (a traditional condolence meeting after death) of the legendary Gujarati humour writer Tarak Mehta will also be 'different' as per his wish, his family members said today.
The body of the Padma Shri awardee writer, who had made millions laugh with his writings, was also donated to a medical college for anatomical study rather than cremating it as per his wish.
Now, the Besanu to be held at the Gujarat University convention hall tomorrow from 0930 to 1130 hrs. His wife Induben Mehta has requested that those attending it should not stick to the traditional white dress. It is not compulsory rather they should wear colourful wears as her husband wished to make his death and events after it a source of hearty peals of laughter.
Apart from Induben, his daughter (from first wife) Ishaniben Shah and son-in-law Chandubhai Shah will also attend the Besanu in which who's who of the art, theater and literature arena of Gujarat is likely to remain present.
The Veteran writer, humorist, dramatist and columnist , who had shot to greater fame across the country owing to popular TV serial 'Tarak Mehta Ka Ulta Chasma' based on his compiled novel 'Duniya Ne Oondha Chasma' had died on March 1 after prolonged illness. He was 88 and was survived by his second wife Indu and daughter (from first wife) Ishani.
Tarakbahi was born in Ahmedabad on December 26, 1929 and later shifted to Mumbai did his graduation from Khalsa college and post-graduation in Gujarati from Bhuvans college there. His most famous write-up 'Duniya Ne Oondha Chasma; in the form of humorous weekly column first appeared in Chitralekha, magazine in March 1971 and had been looking at contemporary issues from a different perspective for around 40 years. He has several books to his credit, many of which are compiled from his columns over the years. He was a well-known figure in the Gujarati theatre arena also. In 2008 SAB TV, a popular entertainment channel, started the show Taarak Mehta Ka Ooltah Chashmah based on his column whichsoon became the flagship show of the channel and one of the most popular TV shows in the television history. Taarakbahi, who comes from Nagar community was living in Ahmedabad for the past around 17 years with his second wife, Indu. His first wife, Ila later married Manohar Doshi. He has daughter from his first marriage, Ishani, who stays in the US.
Tarakbhai, who had received numerous awards for his contribution to the Gujarati literature and drama was awarded Padma Shri in 2015
His famous complied books are Duniya ne Oondha Chashmah,Aa Duniya Panjarapole,Action Replay, Albelun America Vanthelun America,Champaklal Tapuni Jugalbandhi, Betaj Batali Baj Popatlal Taraj.Tarak Mehata na Tapudo etc.
DeshGujarat