BJP workers dream of Ram temple, removal of article 370 and implementation of common civil code – Rupani
March 29, 2017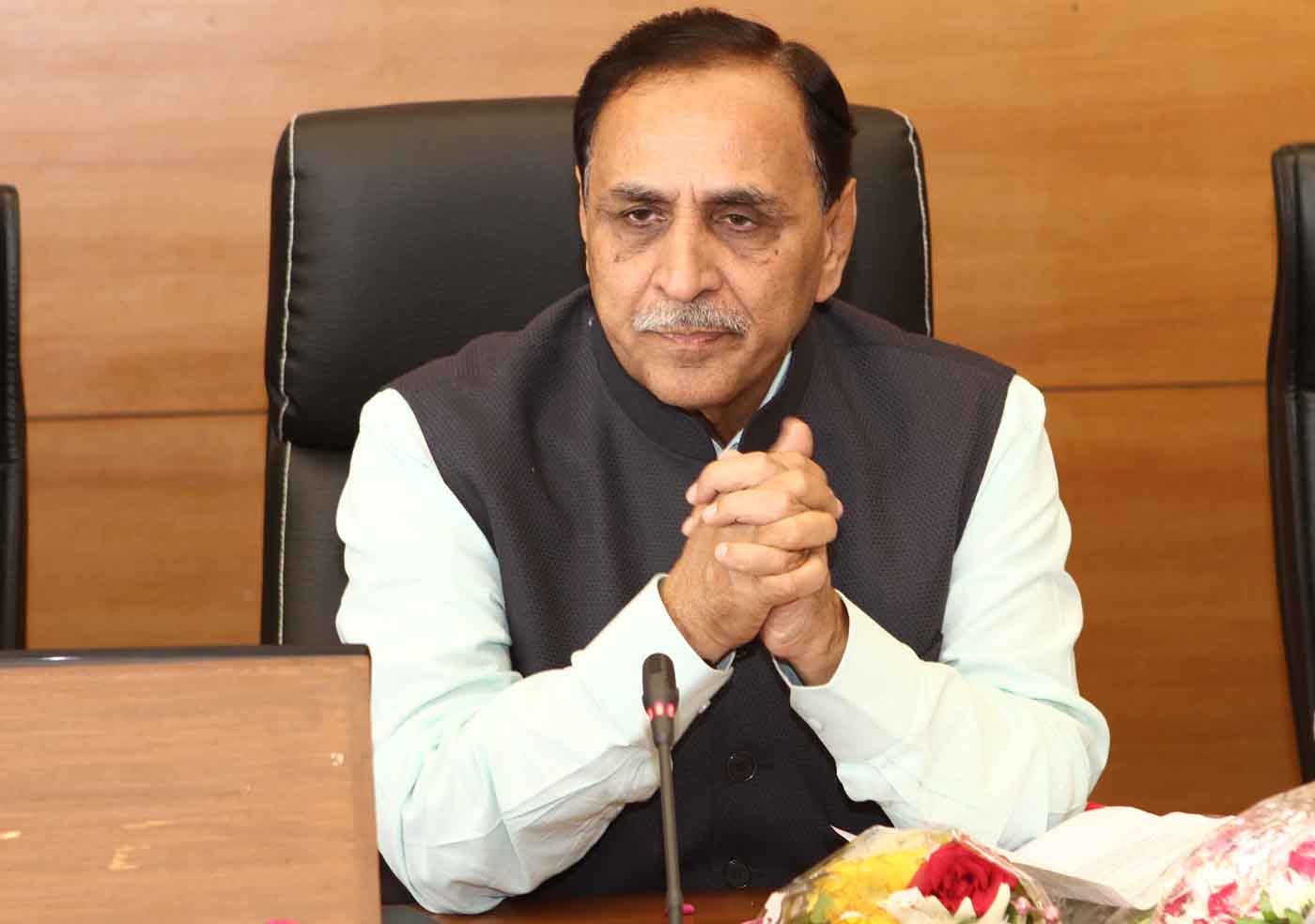 Ahmedabad:
Gujarat Chief Minister Vijay Rupani today said that it was a dream of BJP workers to see Ram temple in Ayodhya, removal of article 370 from Kashmir and implementation of a common civil code in the country.
During his address in the Vijay Vishwas Sammelan of the ruling party in presence of its national president Amit Shah, Rupani said, 'it was the dream of BJP workers that Ram-rajya is established across the country. Ram temple is made in Ayodhya, article 370 (of the constitution which give special status to Kashmir disallowing people from other Indian states from permanent settlement there) is removed, and the common civil code is implemented. Terrorism is rooted out, unemployment, corruption etc are eradicated."
Equaling the pair of Prime Minister Narendra Modi and Shah with that of Gandhi and Sardar Patel and Chandragupta and Chanakya, he said that the pair has become a source of inspiration and reverence for lakhs of party workers.
Reiterating his faith of BJP's clinching over 150 seats in next Gujarat assembly polls, he said that his government will make stricter law for stopping cow slaughter with provision of seizure of vehicles smuggling beef and will also make law to stop the arbitrary increase of school fish by private institutions in the state in the ongoing budget session. The government would stop the commercialization of education. We would also bring bill to give ownership of land to urban poor.
'In Gujarat from Modi ji to Anandiben to him, the BJP government has done development with continuity. We feel happy when the public is happy and sorrowful with the public feel so. Ours is the government of downtrodden and poor,' he said.
Rupani however said that those against BJP would create problems in the wake of coming election. 'We all know that the anti BJP people in state would play some big or small games during the elections but we should take out achievements and voice to the people. We have popular Modi ji and industrious Amitbhai to lead the BJP army in Gujarat and we are moving ahead with the 6.25 crore people of the state with the slogan of development for all with participation of all,' he said adding that the opposition lacks in leadership, policy and intention (Neta, Niti and Niyat)
Desh Gujarat