5 lakh visited Amdavad National Book Fair 2017, over 2 lakh books sold: AMC
May 07, 2017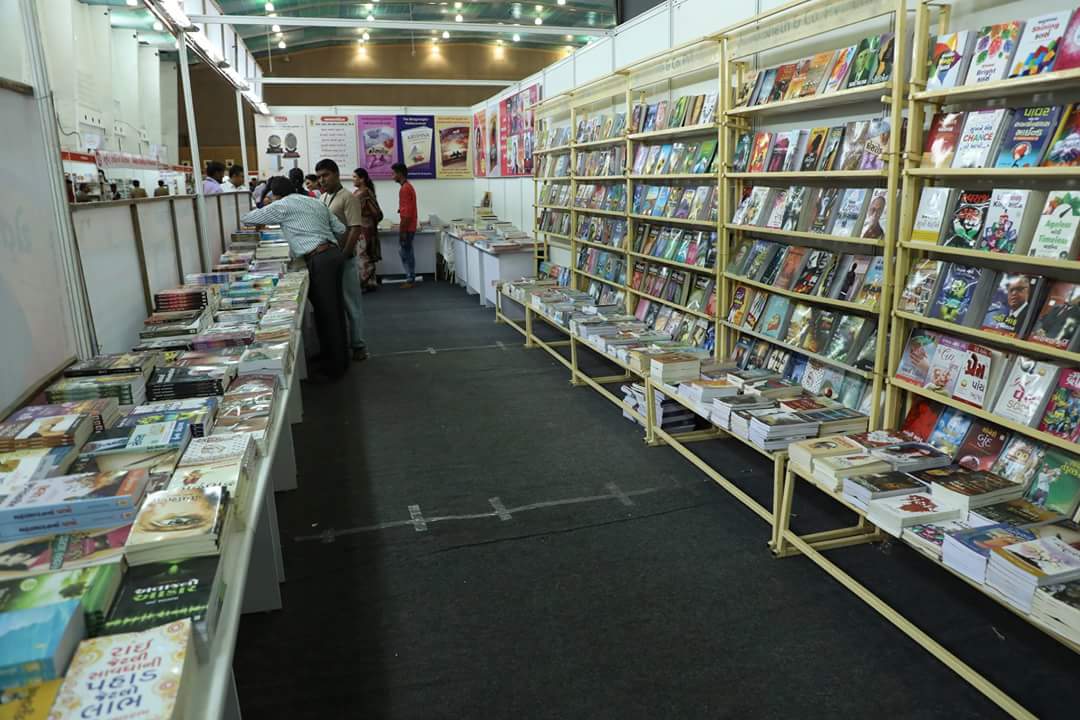 Ahmedabad: As many as 5 lakh visitors visited Amdavad National Book Fair during 1-7 May this year, said Ahmedabad Municipal Corporation(AMC) in a note released here.
Initiated by then Chief Minister Narendra Modi, the Amdavad National Book Fair is organized every year during 1-7 May. The latest edition which concluded today was 6th in series.
As per AMC note, more than 2 lakh books were sold in book fair. Ahmedabad based Gurjar publication sold 18,000 books while Rajkot based Pravin Publication sold 1100 books. Navjivan which is into Gandhian literature publication sold 750 books.
As many as 2,000 books were received at Pustak Parab on the venue as donation.
1 lakh visited participated in quiz at quiz corner.
More than 50 programmes were held during the 7-day book fair. Gyanganga sessions hosted interaction between authors and readers. More than 1,000 youths participated in workshops on writing. Session dedicated to late giants of Gujarati literatures were also held. Speeches, Gujarati music programmes, Musharya, Kavi sammelan etc events were attended by the people in large number. Some of the legends who gave performance included Hemant Chauhan, Parshottam Upadhyay and Bhikhudan Gadhvi.
DeshGujarat