20-day RSS training camps underway at Bhavnagar and Himmatnagar
May 08, 2017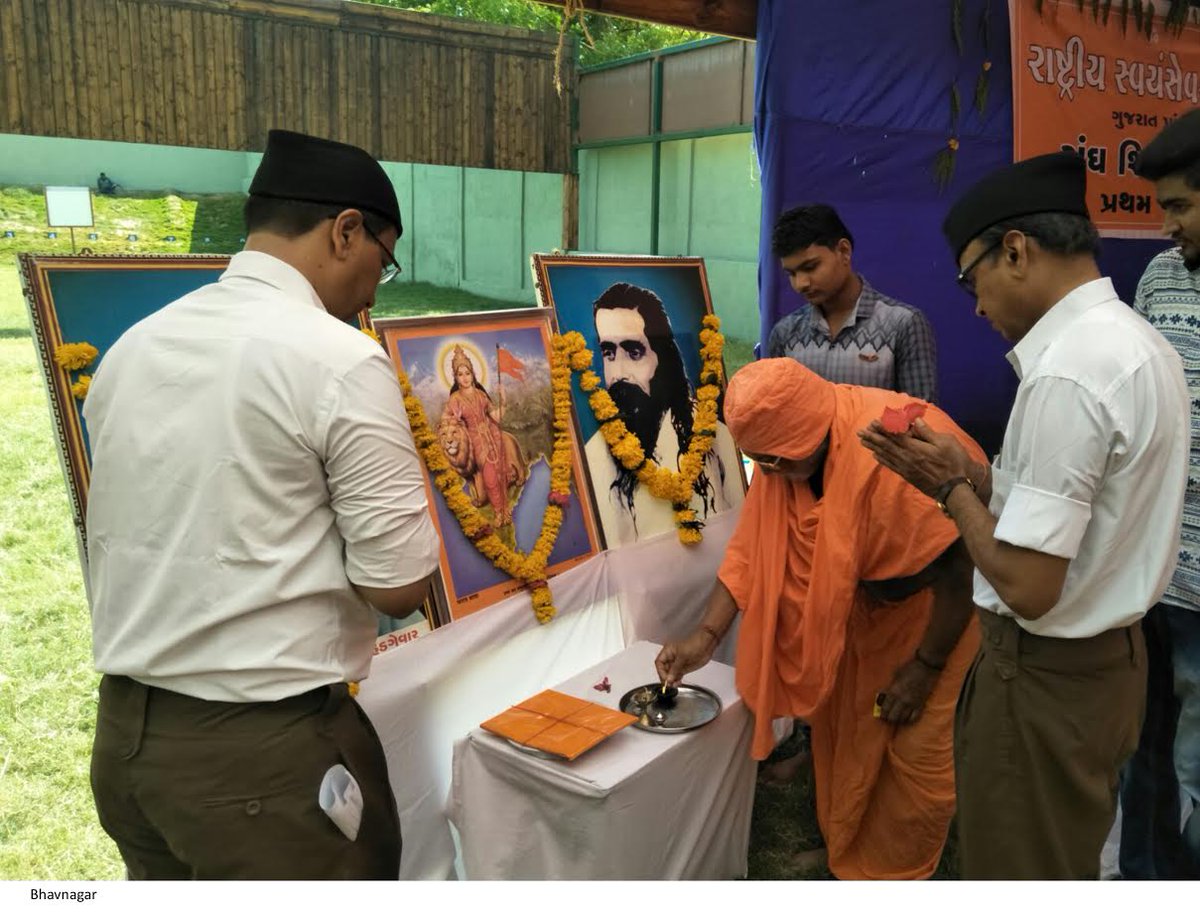 Himmatnagar: 20-day long training camps of Rashtriya Swayamsevak Sangh(RSS) Gujarat are underway at Himmatnagar in North Gujarat and Bhavnagar in Saurashtra region, stated a note released by RSS media wing 'Vishwa Samvad Kendra' today.
The first year Sangh Shiksha Varg started on 7th May at both places for 20 days.
Yogasan, Niyudhdh, Dand, Bauddhik etc activities are part of 20-day camps in which dharma, sanskriti etc subjects are also covered according to a note.
While Bhavnagar camp has been organized at Swaminarayan Gurukul in Akvada, the Himmatnagar camp has been organized at SS Mehta Arts and MM Patel Commerce college in Motipura.
As many as 283 are participating in Himmatnagar camp which was inaugurated in the presence of Swaminarayan saints Mangalpurushdasji Kothari Swami, Kaushalmuniji – Director among others.
Such camps are organized every year in summer period.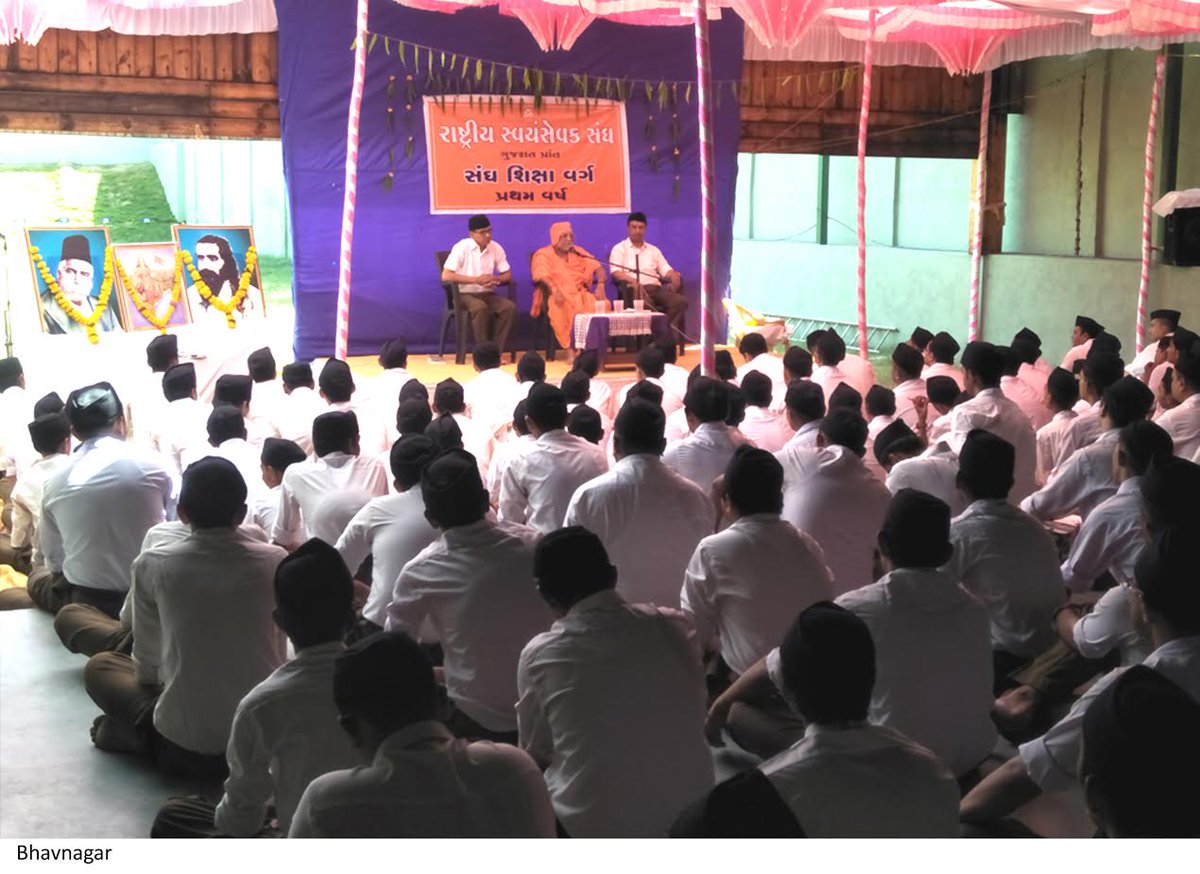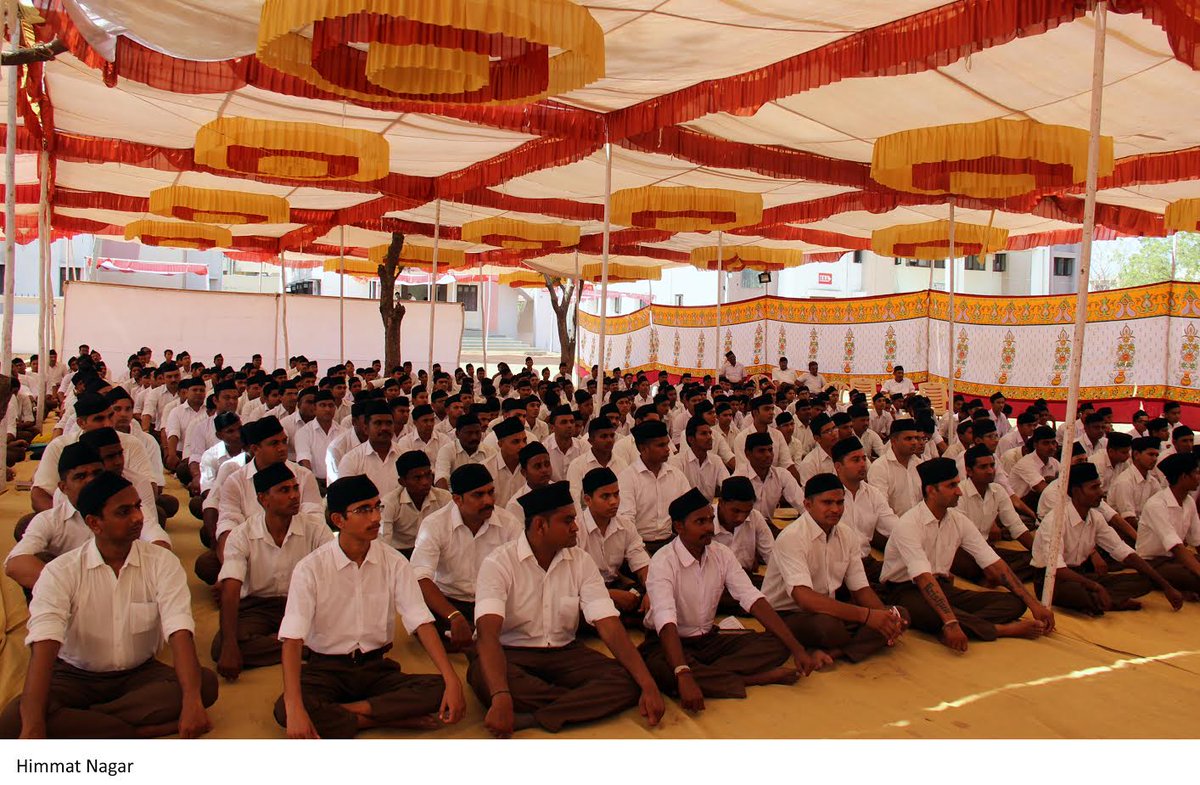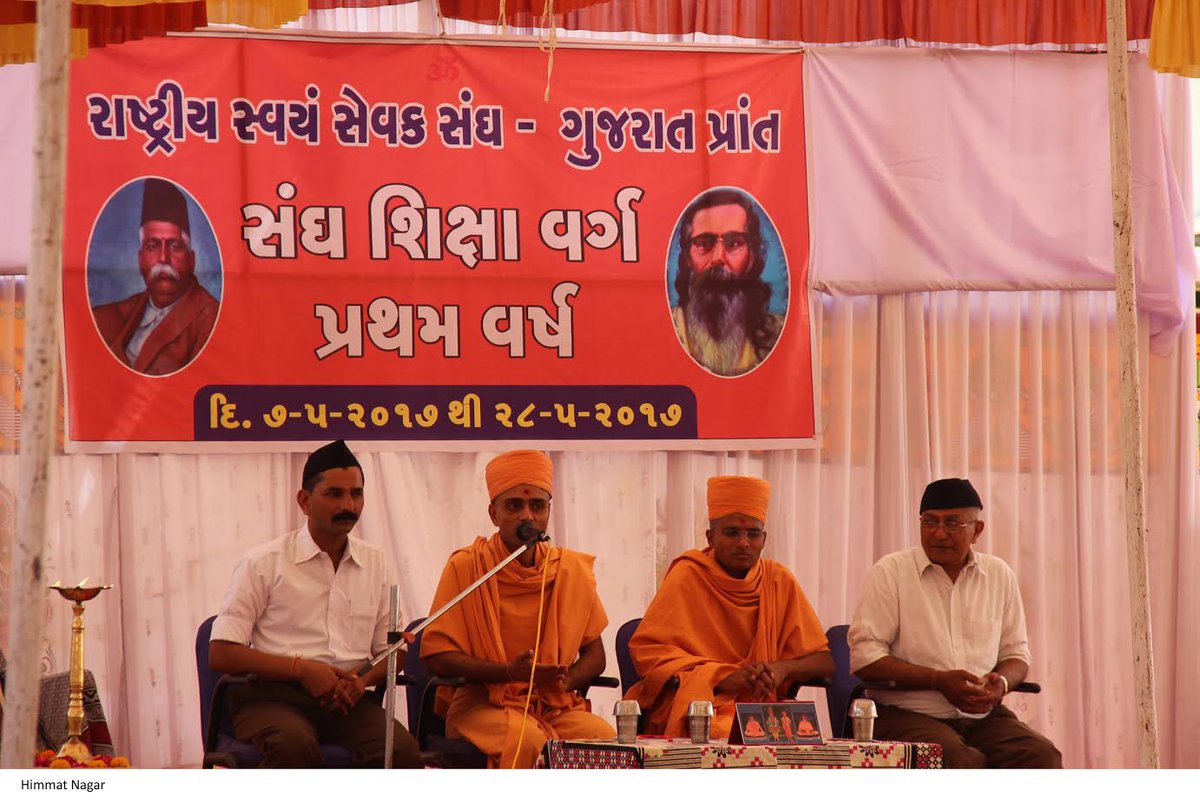 DeshGujarat