Satellite phone signals traced in border area of Kutch: 5 held in mega operation
July 02, 2017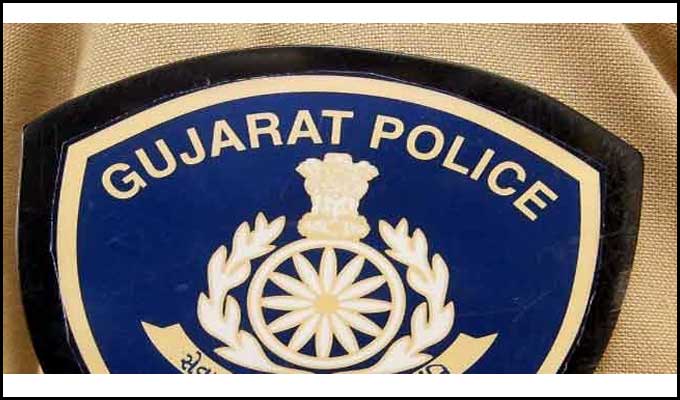 Bhuj: Based on information received from the Indian Air Force that prohibited Thuraya Satellite phone signals were traced in border area village in Kutch, the Kutch(West) district Police mobilized 24 teams of cops to the area between Berdo and Umedpar village yesterday from where the signals were traced for a mega search operation. Yesterday's massive combing operation was launched after primary investigation which was carried out secretly. Police held 4 Muslim shepherds from Berdo village and Muslim cleric of Vatra village whose activities were found suspicious. Border Security Force(BSF) and Indian Army are probing the matter separately. These details were confirmed by Kutch (West) district police chief Makrand Chauhan.
More details:
– A satellite phone was used to speak to Pakistan from Ahirpatti belt of Bhuj taluka's inhabited area located between Dharampur and Berdo villages.
– The investigation was going on for last three days.
– DySP, four inspectors, 24 sub inspectors and two major vehicles full of cops conducted a massive search operation with fleet of 20 vehicles.
-The search operation went on between 10 am and 12.30 pm in secrecy.
– CPU of computer, CD and sim card etc are also recovered.
– The talk to Pakistan was traced on June 26 from bush area between Berdo and Dharampur villages via satellite phone
– Is is learnt that the call was received from Pakistan and not dialed from India.
– Rann of Kutch dividing India and Pakistan is located at few distance away from Berdo village.
– Movements of some Ahmedabad based vehicles are also under scrutiny.
– To carry out full-proof search operation in Berdo village, district police had taken help of Google map. Police officials were given a plan to gherao the village with print outs of maps.
– CPU, two CDs and sim card are connected to former Sarpanch of village. While computer belongs to local village panchayat, why they were located at other place is a question.
– The officials were given message of operation only few hours ago by district police chief. No more detail of operation was shared with them. They were asked to come at SP office at 8.00 mam. The Reader branch was asked to call 150 cops from various police stations. Officials were briefed about the operation in last hour. The teams left for combing operation at 9.00 am and reached the spot at 10.00 am. The operation continued for around two and half hours.
– Berdo village has 8 wards. Police had formed 'A' and 'B' teams. Each of 8 wards of village was searched by two teams. Four teams were used to block the entrance and exit routes of village. Four other teams were kept reserved.
DeshGujarat