Gujarat government gives essentiality certificates to set up seven medical colleges, 1050 MBBS seats
July 07, 2017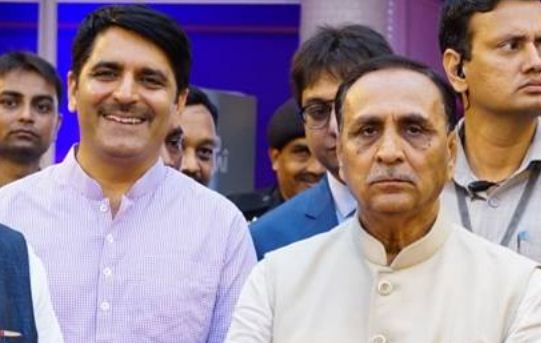 Gandhinagar: The Government of Gujarat has given essentiality certificates to open new green field self finance medical colleges to two organizations on 6th July. They are
-Shri KK Shah Sabarkantha Arogya Mandal at Vatrak and
-Nutan Sarv Vidhyalaya Kelavni Mandal Visnagar.
The State government has also approved brownfield medical colleges in five districts.
– Dahod district hospital – Cadila Healthcare, Ahmedabad
-Vyara district hospital – Sumul Sanshodhan anne Vikas Mandal, Surat
-Bharuch district hospital – Krishna Educational Foundation, Vadodara
-Banaskantha district hospital – Galbabhai Nanjibhai Patel Charitable Trust, Palanpur
-Amreli district hospital – Smt Shantaben Haribhai Gajera Charitable Trust, Surat
The last date to apply before Medical Council of India, New Delhi was July 7. In order to see that the applicants can submit application within prescribed time-period, the State government has issued essentiality certificate on July 6.
Applications are submitted to the Government of India by all seven medical colleges.
Approval to each brownfield medical college will create 150 seats. All five medical colleges together will add 750 seats while two greenfield medical colleges will add 300 seats. Thus total 1050 MBBS seats will add to medical education in Gujarat.
Thanks to addition of these seats, the students from Gujarat will not need to go outside the country to get medical education. Presently the students go to China, Russia, Philippines etc countries to become doctor. Now they will be able to get medical education within the state.
Additional 2,450 beds will be created in district level hospital in phased wise manner. All hospitals linked with medical colleges will get latest operation theaters and ICU.
The state government will make district level government hospitals available for brownfield medical colleges. This will make it possible to open new hospitals in short period.
Tribal and backward areas such as Vyara, Dahod, Banaskantha etc will get health car facilities which will impact human development index, health and education parameters positively. It will help to reduce infant mortality rate.
All free services provided to patients at district hospitals at present will continue t o be available to them. New beds will be added to such hospitals and super speiality level treatment will also be offered.
It should be mentioned here that in order to ensure medical services at affordable rate in interior areas of Gujarat, the State government had through its 13th December resolution last year introduced a new policy for setting up brown field and greenfield medical colleges.
DeshGujarat