Gujarat bus passengers killed/injured in Jammu & Kashmir terror attack
July 11, 2017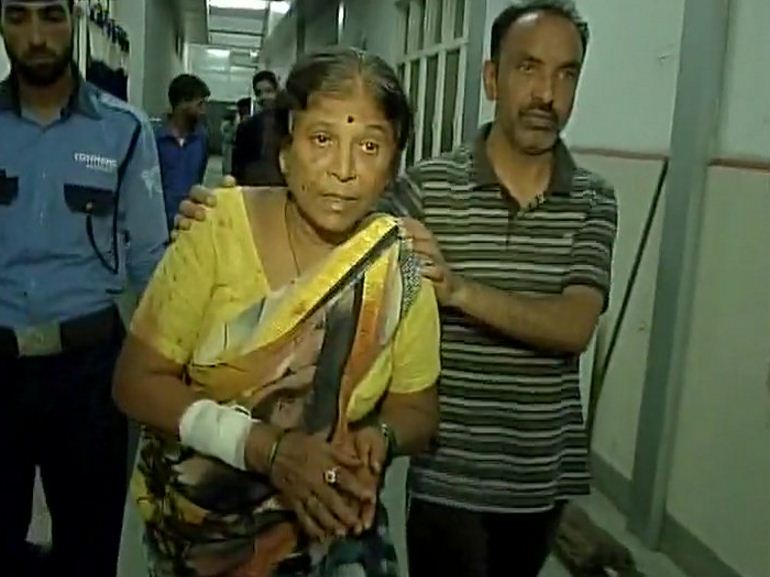 Ahmedabad: Following are the details we can gather at this time regarding terror attack on Gujarat bus in Jammu & Kashmir.
– The bus left Gujarat on 2nd July. Darshan was completed day before yesterday.
– The bus had 60 persons from central Gujarat, south Gujarat, union territory Daman and Maharashtra(Dahanu).
– The bus left Srinagar at 5.00 pm in day light for Katra. Post four km there was puncture in tyre. It took two hours to fix the puncture.
– Two kms before Anantnag indiscriminate firing took place on the bus from frontal side. The driver in order to escape the place increased speed of the bus and drove it away. The attack went on for two-three minutes only.
– The attack took pace near Batangoo in Anantnagar district.
– Local Muslims from Anantnag came to help of victims according to eyewitnesses.
– 7 people were killed according to eyewitnesses. 5 of them are women. 16 were brought to hospital. Of them 12 were minorly injured while 4 were critical. Those critically injured were shifted to Srinagar.
– Over 30 who are unhurt are safe at military base camp.
– The bus belonged to Om travels in Valsad in South Gujarat. The bus however has RTO registered number belonging to Sabarkantha district(GJ09).
– RR Bhatnagar, DG, CRPF said the bus was not registered for yatra and not part of the convoy. The bus was coming at 8.20 pm.
– It is all possible that non-convoyed vehicles will not be permitted to move riskily from tomorrow. In this incident convoy vehicles had passed and Road Opening Party was withdrawn two hours before the incident.
– J&K Chief Minister said this is shameful incident and she has no word to condemn this incident. These people come for Amarnath Yatra even after so much hardships, and such behavior is blot in name of Muslims and Kashmir.
– Gujarat Chief Minister said 6 from Gujarat are killed in this terror attack. The Chief Minister announced cancellation of tomorrow's events in Gandhinagar which were to take place in presence of party president Amit Shah.
– Prime Minister Narendra Modi and BJP president Amit Shah have reportedly spoken to victims over phone call.
Victims: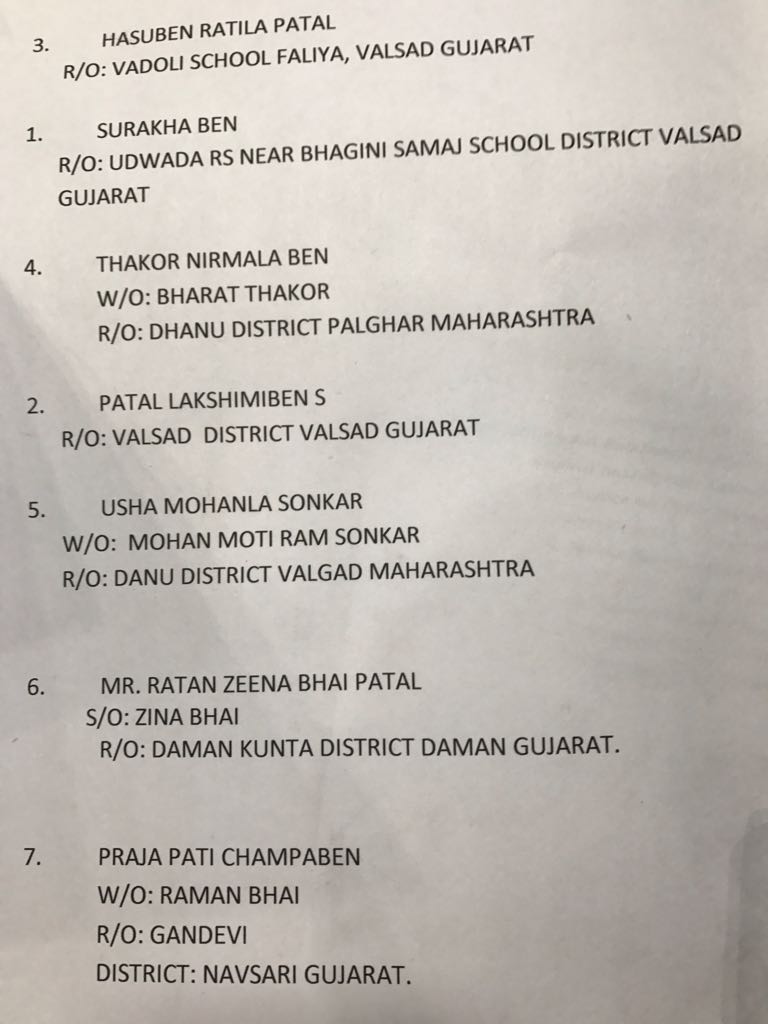 Those injured: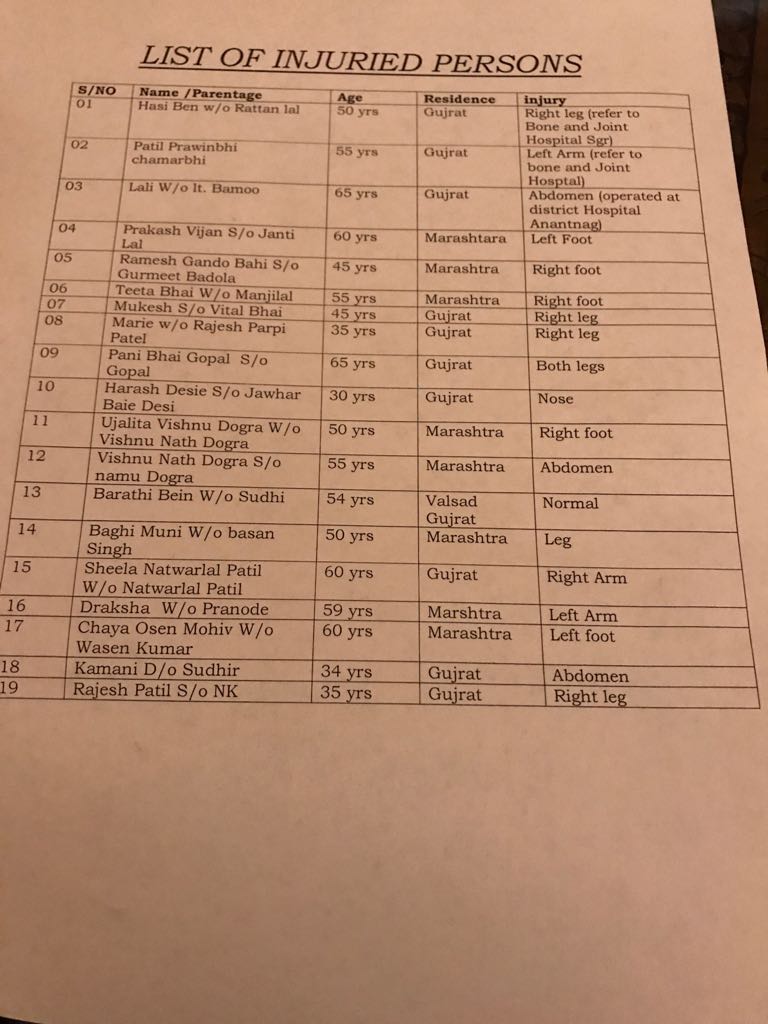 Passengers list: