Shankersinh Vaghela sends resignation letter to party president Sonia Gandhi
July 23, 2017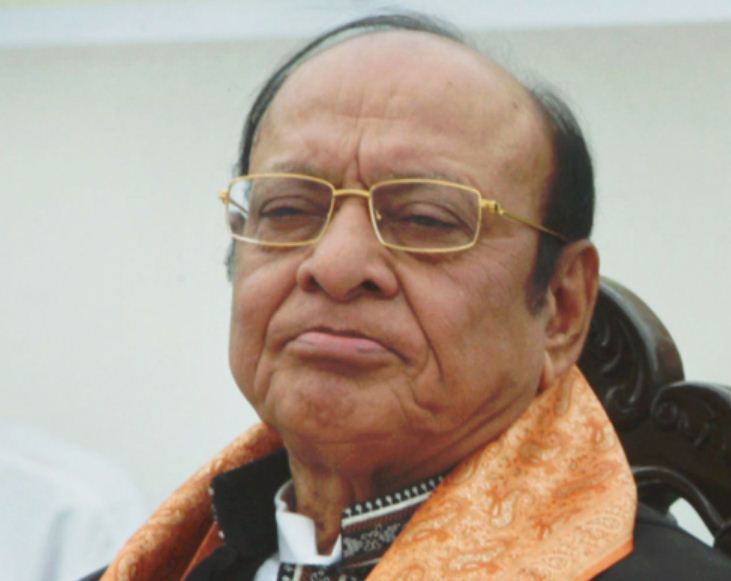 Gandhinagar: Leader of Opposition, Shankersinh Vaghela yesterday sent a resignation letter to Congress party's national president smt Sonia Gandhi. Following is the full text of Vaghela's resignation letter.
Kindly note that the main purpose of this letter is to tender my resignation from the post of the Leader of Opposition from the Gujarat Legislative Assembly and as the MLA of Kapadwanj constituency as well.
To put it straight into context, I would like to draw your attention to some of the recently happened incidents, responsible for my hard decision. As you are well aware, when Rashtriya Janata Party(RJP) had merged with the Congress Party in Gujarat in your presence, I had assured you to work towards strengthening the party and keeping up to my promise I served sincerely and faithfully for two decades as per your valuable wish and guidance.
This is just to bring to your notice that during 1999 Loksabha General Elections, I was offered to contest against Shri L. K. Advani from Gandhinagar constituency, to which I had agreed to without any second thought. But to my surprise, I came to know from a reliable inner source that some of the senior Congress leaders had started questioning my candidature. Instead of sabotaged by our own party leaders, I decided to contest the election from Kapadwanj constituency with your permission. My reluctance at the initial stage might have been misunderstood as a few of my colleagues had portrayed me in a different light. But this was the reality.
After winning the election twice from the same Kapadwanj constituency, both in 1999 and 2004, you had immediately invited me to join the UPA-1 Govt. as a cabinet minister with the important portfolio of the Ministry of Textiles in 2004. No need to mention that during that five year tenure my hard work with utmost commitment and unblemished performance as the minister were appreciated from all quarters.
In 2009, post delimitation the Kapadwanj constituency ceased to exist. Hence, with your permission, I contested elections from Godhara. Once again, a few senior leaders within the party systematically conspired against me and sabotaged me. As you know, at that time I had lost that seat with a very narrow margin. But the defeat is a defeat. Keeping in mind the integrity of the Congress party, I never went for witch-hunting thereafter to find those who were involved in my defeat.
Once again, in 2012, as a gesture of goodwill and faith, you appointed me as the Chairman of ITDC( India Tourism Development Corporation). At the same time, you allowed me to successfully contest Gujarat Legislative Assembly elections from Kapadwanj constituency. After winning the election, I accepted to perform my role as the Leader of Opposition which I am sincerely executing till date.
Oyt of my four decades into active politics, I feel fortunate enough to serve the people for four decades, i.e. half of my political career under your unparalleled leadership. I am extremely grateful to you and some of the veteran leaders of INC for supporting me during my twenty year long journey. I especially with to thank your political secretary Shree Ahmedbhai Patel who has valued our relations since 1977 and has offered me dignified position and graceful space within the party. At this juncture, I wish Rahulji a successful political life ahead as the charismatic and exuberant leader inheriting the legacy of Former Prime Minister Indira Gandhi, Former PM Rajiv Gandhi and yours as a proud mother, Tyagmurty.
As I can see right now that once again history is repeating itself, a well-planned conspiracy within the party is at work for ousting me during the forthcoming elections. Hence, I strongly feel that I should not remain in the party at the cost of my dignity and self-respect. I have, therefore, decided to tender my resignation from the office of the Leader of Opposition, Gujarat State.
Since I no longer with to continue as the Leader of Opposition, I am morally bound to resign as the Member of Gujarat Legislative Assembly as well. As per statutory provision, I shall submit my resignation to Hon. Speaker of Gujarat Assembly. At the outset, I thank all the voters, workers and members of Congress party, especially those from Kapadwanj Lok Sabha and assembly constituency people of that area for offering me unconditional love, support and respect as well as upholding my pride and prestige for many memorable years of my long political career.
Party is not giving positive response to my proposals given to Shri Rahulji, Shri Ahmed Patel and Shri Ashok Gehlot. I told all those leaders and state leaders and some other senior colleagues in the matter that I will resign from the party and not joining BJP. I feel sorry for this decision taken with a heavy heart.
I shall always remain indebted to you for your exceptional support throughout. No words can express how rewarding the experience has been personally for me as a member of Congress party working under your able leadership. Thank you for having me in the INC for two decades and sorry for the disowning the party from today. My best wishes to all.
I sincerely pray for your healthy and happy life ahead.
Shankersinh Vaghela