Gujarati Shravan with many special yog this year, devotees throng Shiva temples
July 24, 2017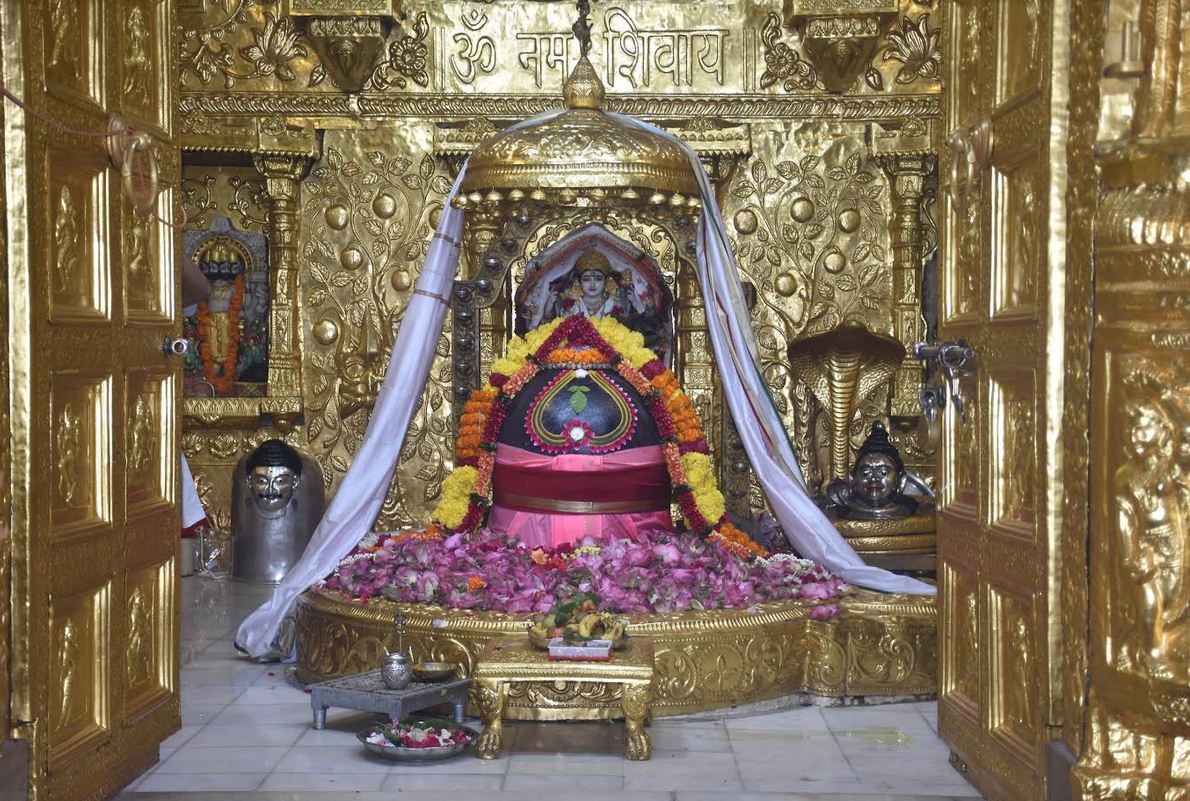 Ahmedabad/Rajkot/Surat/Vadodara:
Lakhs of devotees today thronged the Shivalayas (shiva temples) across Gujarat including the world-famous Somnath temple, the seat of first among 12 jyotirlingas of Lord Shiva, on the first day of Gujarati Shravan month.
The Shravan this year was somewhat special with it starting on Monday and also ending on this first day of the week on August 21 with many rare 'yogas' (special positioning of planets/zodiac signs and other stellar things).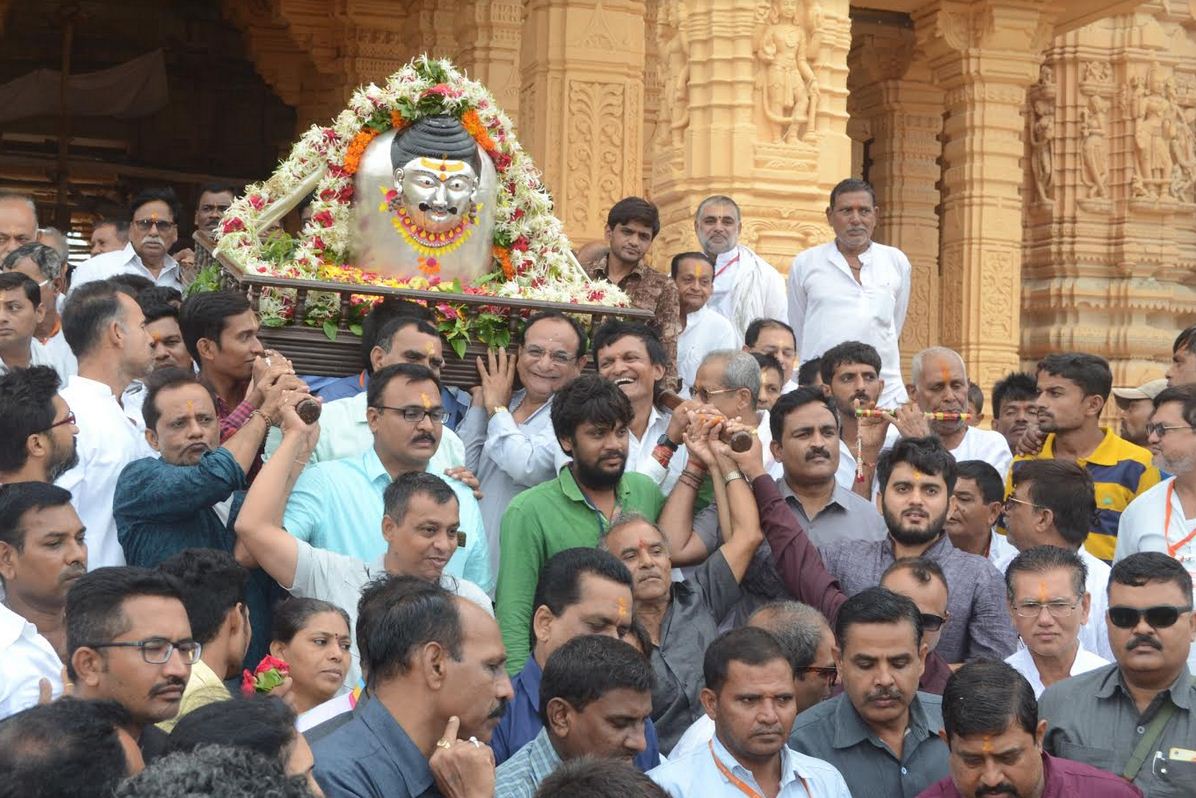 This time around apart from having five Mondays (the day which is said to be of special like to Lord Shiva), the Shravan month has also started with auspicious Siddhiyog. There will also be lunar eclipse on the Raksha Bandhan day on August 7 which was also a Monday. On the last day there will also be an auspicious combo of Monday and no-moon day (Amavas).
The largest crowd was seen at the Somnath temple in Gir-Somnath district, where large number of devotees made a bee-line to the temple situated on the coast of the Indian ocean since early morning. Special Shringar (decoration) of the sanctum-sactorum of the temple and the linga has been done.
In Devbhoomi Dwarka district, devotees also gathered in large numbers for abhishek and mahaarti at Nageshwara temple, another jyotirlinga, (one of the two in Gujarat) situated around 25 km from Dwarka town.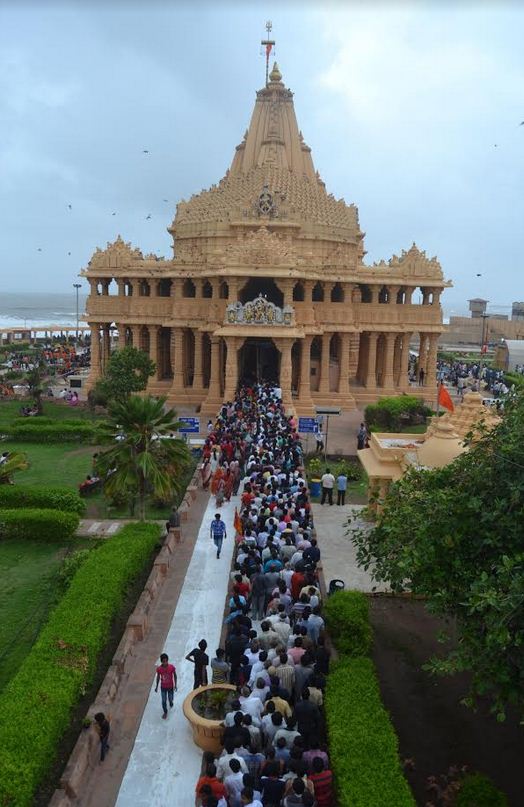 Special puja, abhishek and aaratis were also held in Shiva temples of Ahmedabad including Nilkanth Mahadev temple, Someshwar temple and Chakulia Mahadev temple.
In other cities and towns including Vadodara, Rajkot, Surat, Bharuch, Jamnagar, Mahesana, Patan, Bhavnagar, Junagadh and Amreli, Shiva temples were especially decorated for the occasion.
Many devotees are also observing fast today. Notably, the Gujarati Shravan starts after a fortnight since the beginning of this month in rest of North India.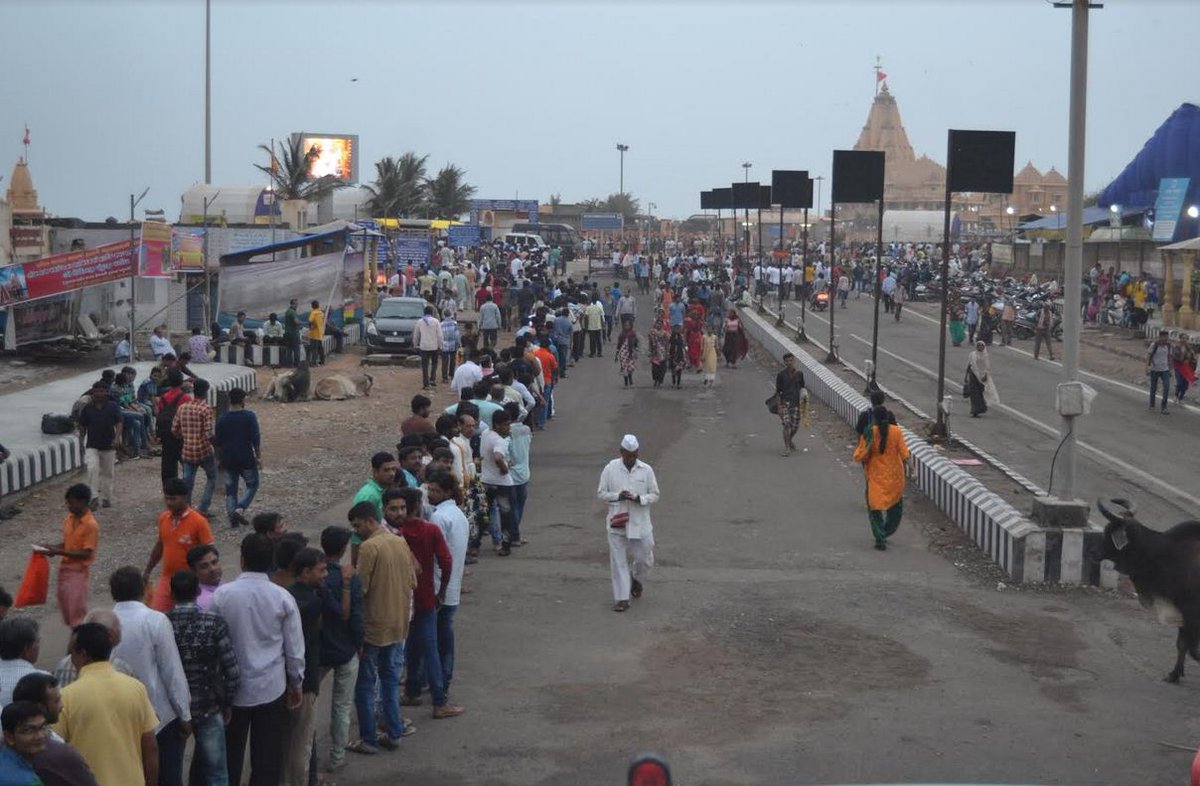 DeshGujarat