Four MI-17V5 helicopters of Indian Air Force begin rescue and relief in flood-hit Gujarat and Rajasthan
July 25, 2017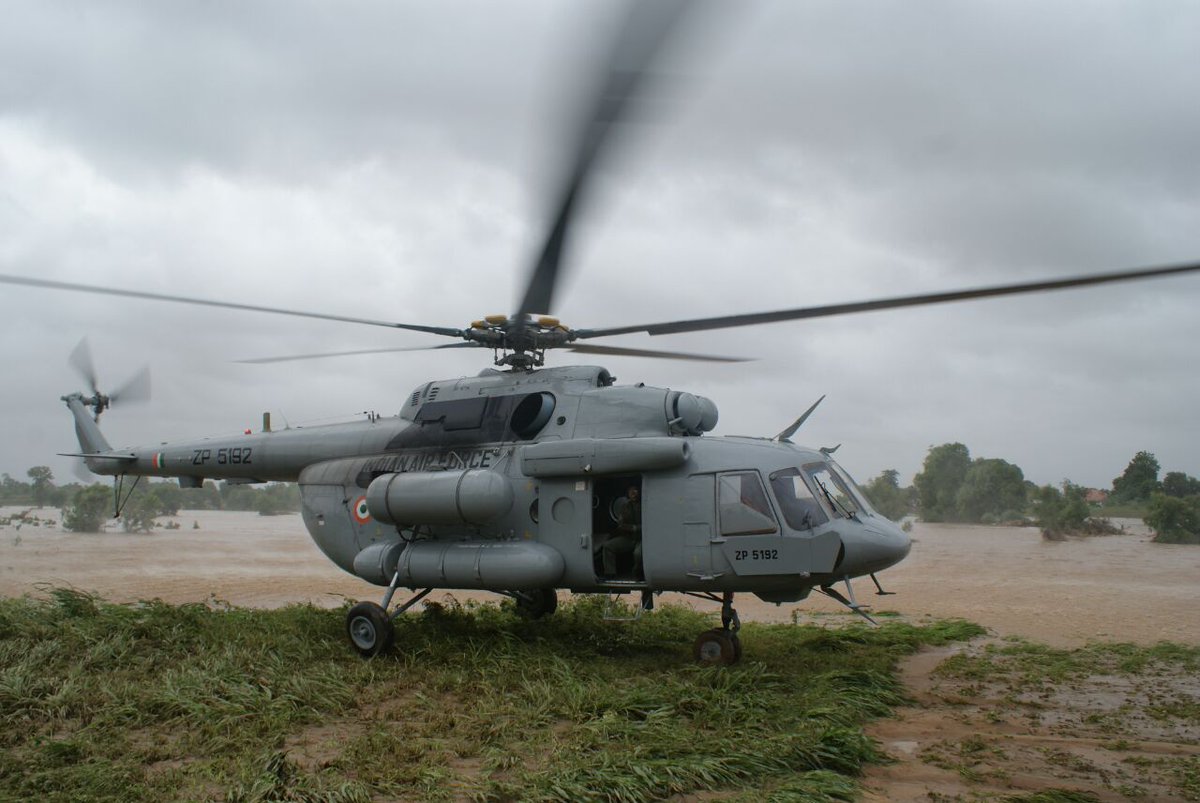 Gandhinagar: Having been severely handicapped due extreme weather conditions for most of the day on 24 July, finding a window of opportunity with slightly better weather conditions this morning, the Indian Air Force has already launched 04 MI-17V5 helicopters for flood rescue and relief operations.
-02 Helicopters have taken off from Deesa for rescue and relief in Banaskantha and Patan districts of Gujarat.
-02 Helicopters have taken off from Jodhpur for rescue and relief in Jalore and Pali distt of Rajasthan.
-01 to take off shortly for Deesa.
A total of 05 helicopters already pressed into service with more aircraft standing by in a state of readiness at Air Force bases in Jamnagar, Phalodi and Jodhpur.
All these IAF bases and assets fall under the operational control of the Gandhinagar based Headquarters South Western Air Command.ment,
According to Principal Secretary, Revenue Department, Government of Gujarat Shri Pankaj Kumar, contact to worst flood-hit town Dhanera in Banaskantha district has been established. He also said that so far (around 10.00 am) 15 persons are air lifted and rescued.
DeshGujarat