Nita Ambani visits flood affected families of Patan district, commits Rs 10 crore relief, adoption of villages
August 09, 2017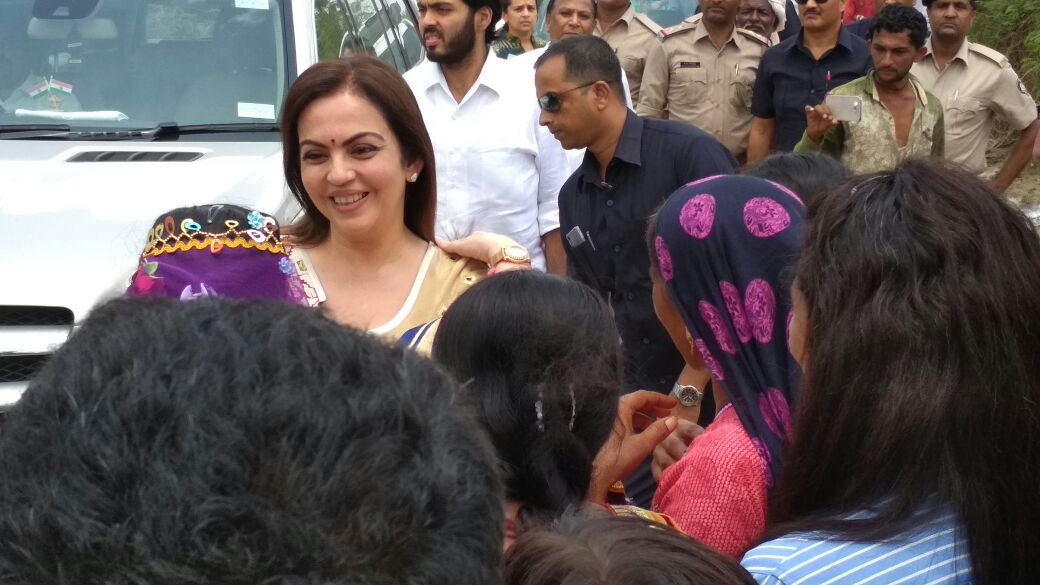 Paatan: Smt Nita Mukesh Ambani, Founder and Chairperson of Reliance Foundation today visited flood affected families in Patan and Banaskantha districts of North Gujarat to learn about their needs and assuring support.
The Reliance Foundation is distributing drinking water, ration, cloths and fodder to flood-affected Gujarat residents in these areas.
Mrs Ambani visited Ambiana village in Santalpur taluka of Patan district and distributed 30 kg relief kits.
Mrs Ambani pledged Rs 10 crore relief works in three villages that Reliance Foundation has decided to adopt.
Son of Nita Ambani, Anant Ambani accompanied Nita Ambani during the visit.
"We will speak to Gujarat government and in consultation with them take decision on adoption of three-four flood-ravaged villages where Reliance Foundation can build houses, school etc facilities," Mrs. Ambani said.
Schools, houses,
<blockquote class="twitter-tweet" data-partner="tweetdeck"><p lang="en" dir="ltr">Visiting <a href="https://twitter.com/hashtag/flood?src=hash">#flood</a> hit <a href="https://twitter.com/hashtag/Gujarat?src=hash">#Gujarat</a>, <a href="https://twitter.com/hashtag/RF?src=hash">#RF</a> chairperson Smt. <a href="https://twitter.com/hashtag/Nita?src=hash">#Nita</a> <a href="https://twitter.com/hashtag/Ambani?src=hash">#Ambani</a> spent time with affected <a href="https://twitter.com/hashtag/communities?src=hash">#communities</a>, comforting them &amp; pledging <a href="https://twitter.com/hashtag/support?src=hash">#support</a> <a href="https://t.co/LIuh8CbtOl">pic.twitter.com/LIuh8CbtOl</a></p>&mdash; Reliance Foundation (@ril_foundation) <a href="https://twitter.com/ril_foundation/status/895249631843676160″>August 9, 2017</a></blockquote><script async src="//platform.twitter.com/widgets.js" charset="utf-8″></script>
<blockquote class="twitter-tweet" data-lang="en"><p lang="en" dir="ltr">Speaking to <a href="https://twitter.com/hashtag/villagers?src=hash">#villagers</a> in <a href="https://twitter.com/hashtag/Gujarat?src=hash">#Gujarat</a>, <a href="https://twitter.com/hashtag/RF?src=hash">#RF</a> Chairperson Smt. <a href="https://twitter.com/hashtag/Nita?src=hash">#Nita</a> <a href="https://twitter.com/hashtag/Ambani?src=hash">#Ambani</a> shares news of RF's <a href="https://twitter.com/hashtag/relief?src=hash">#relief</a> &amp; <a href="https://twitter.com/hashtag/rescue?src=hash">#rescue</a> work, promises to rebuild lives <a href="https://t.co/qPCAv4JD9W">pic.twitter.com/qPCAv4JD9W</a></p>&mdash; Reliance Foundation (@ril_foundation) <a href="https://twitter.com/ril_foundation/status/895253524853993475″>August 9, 2017</a></blockquote><script async src="//platform.twitter.com/widgets.js" charset="utf-8″></script>
<blockquote class="twitter-tweet" data-lang="en"><p lang="en" dir="ltr"><a href="https://twitter.com/hashtag/RF?src=hash">#RF</a> Chairperson Smt Nita <a href="https://twitter.com/hashtag/Ambani?src=hash">#Ambani</a> reassures a citizen of <a href="https://twitter.com/hashtag/Gujarat?src=hash">#Gujarat</a>, pledging to do her best to provide <a href="https://twitter.com/hashtag/relief?src=hash">#relief</a> and <a href="https://twitter.com/hashtag/rebuild?src=hash">#rebuild</a> lives in the state <a href="https://t.co/h5SncbQj7L">pic.twitter.com/h5SncbQj7L</a></p>&mdash; Reliance Foundation (@ril_foundation) <a href="https://twitter.com/ril_foundation/status/895256425169125377″>August 9, 2017</a></blockquote><script async src="//platform.twitter.com/widgets.js" charset="utf-8″></script>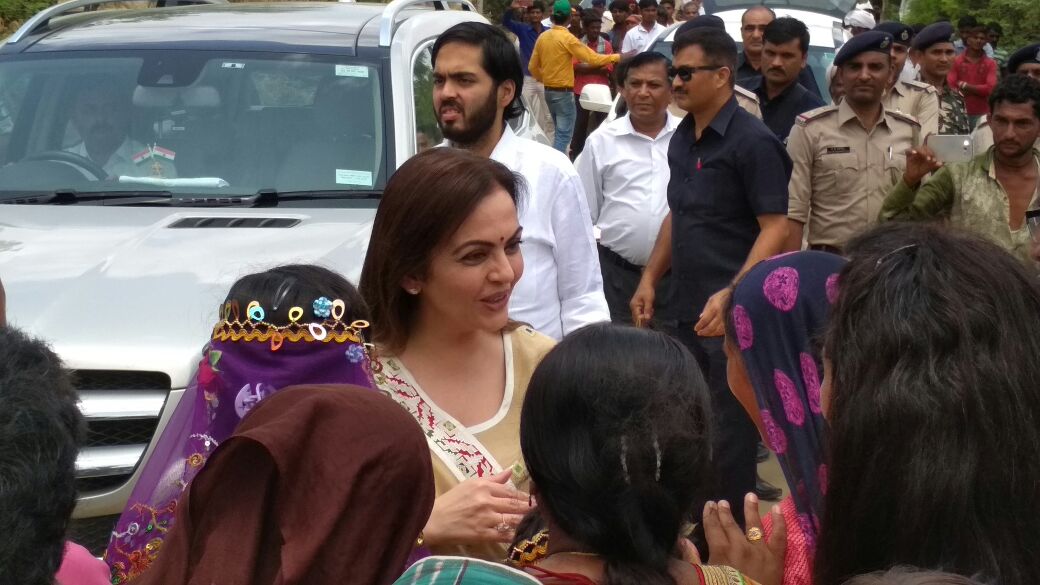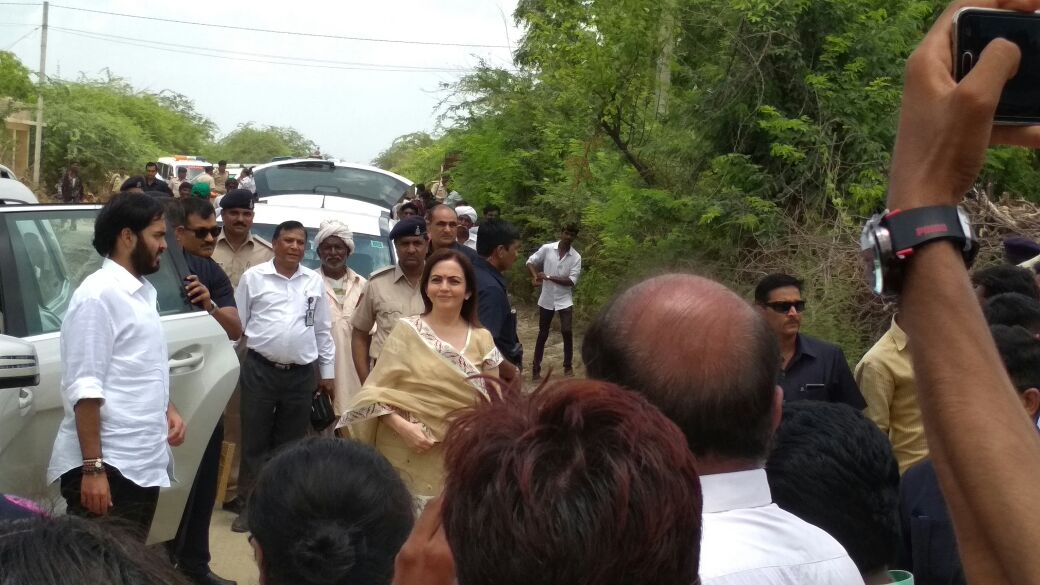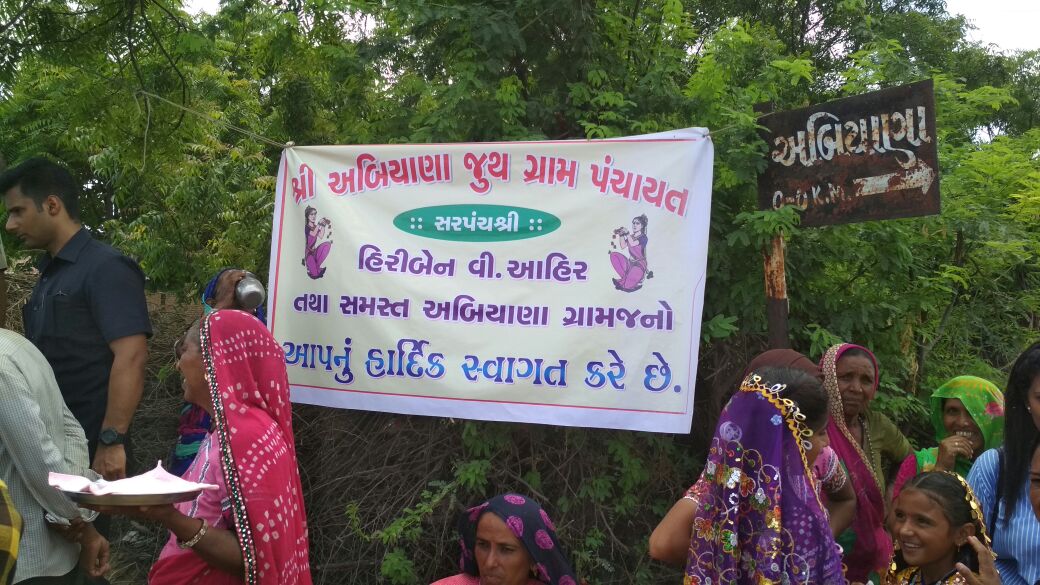 DeshGujarat