Vadodara gets, tallest National Flag in Gujarat, Smart buses, revamped Talav and more
August 14, 2017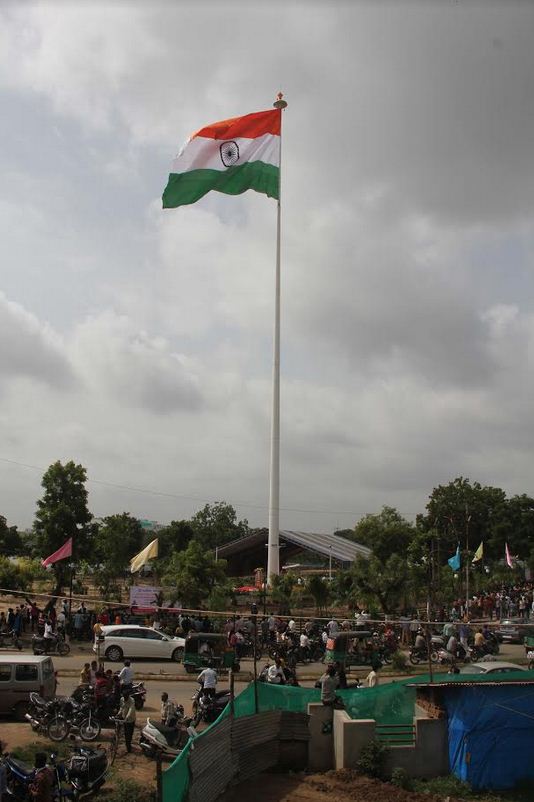 Vadodara: Chief Minister Vijay Rupani today launched Gujarat's state-level 71st Independence Day series of function by unfurling the state's tallest National Flagpole at Vadodara, known by its sobriquet Cultural Capital of Gujarat and Sayajirao Nagri.
Speaking at the function, he said that any attempt to disrupt the nation's unity and integrity by terrorists with the help of petrodollar, by black marketers, hawala operators and oppressors of the poor would not be tolerated by the people.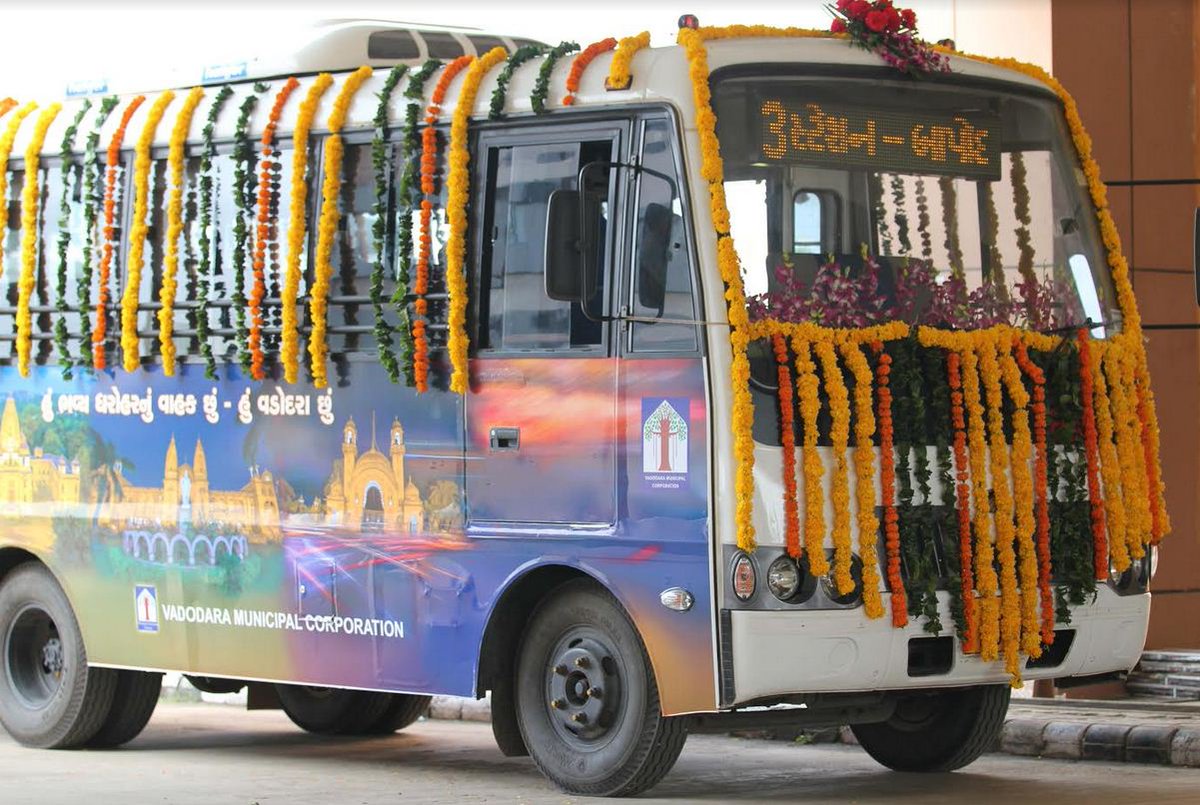 The Chief Minister greeted the citizens on the eve of the I-Day. He wished that the National Flag on the 67-metre high mast as a gift to the Vadodara Municipal Corporation (VMC) would continue to instill patriotism for generations to come.
As part of the series of I-Day functions, Mr. Rupani also inaugurated the Rs.55-crore 'Smart City' Urban Bus Service, free Wi-Fi Service befitting the Internet era, NextGen Harni Police Station, Sthapatya Park on the bank of Harni Lake, modernization of Sana Talav, rejuvenation of the city's 29 talavs (water bodies) and planted saplings at Shahid Smriti Van. With rapid urbanization and 50 per cent of the state's population living in urban areas, he said that efforts would continue to make city livable and civic life comfortable.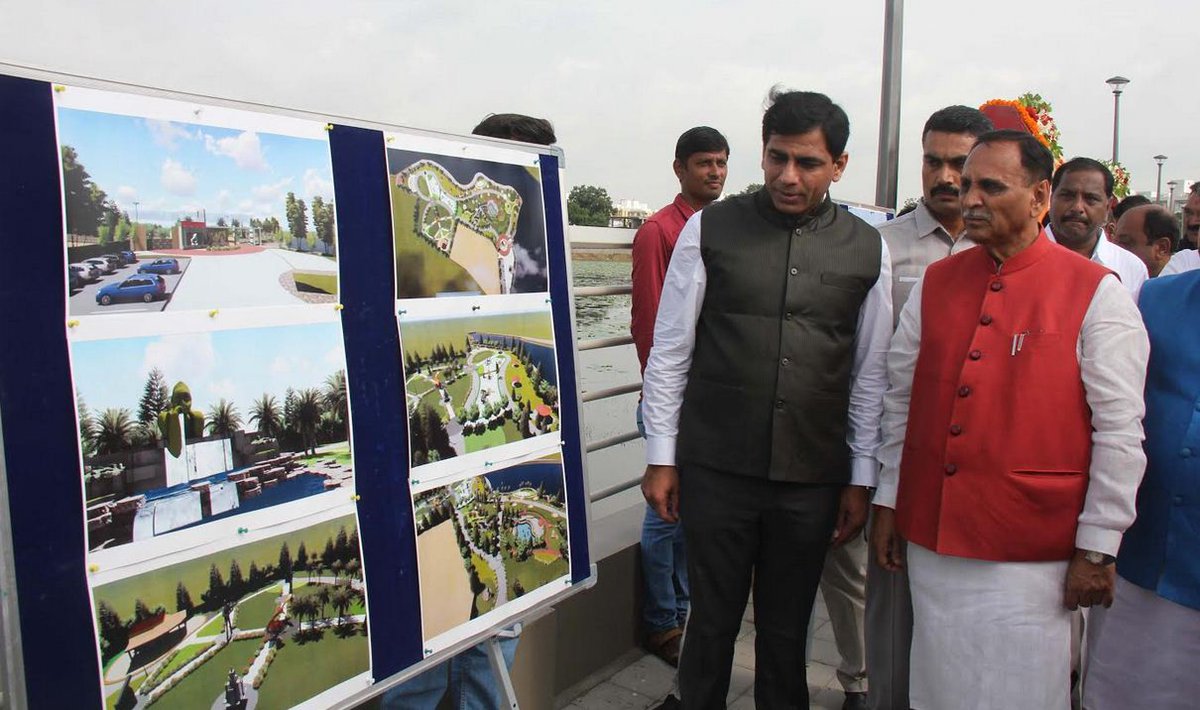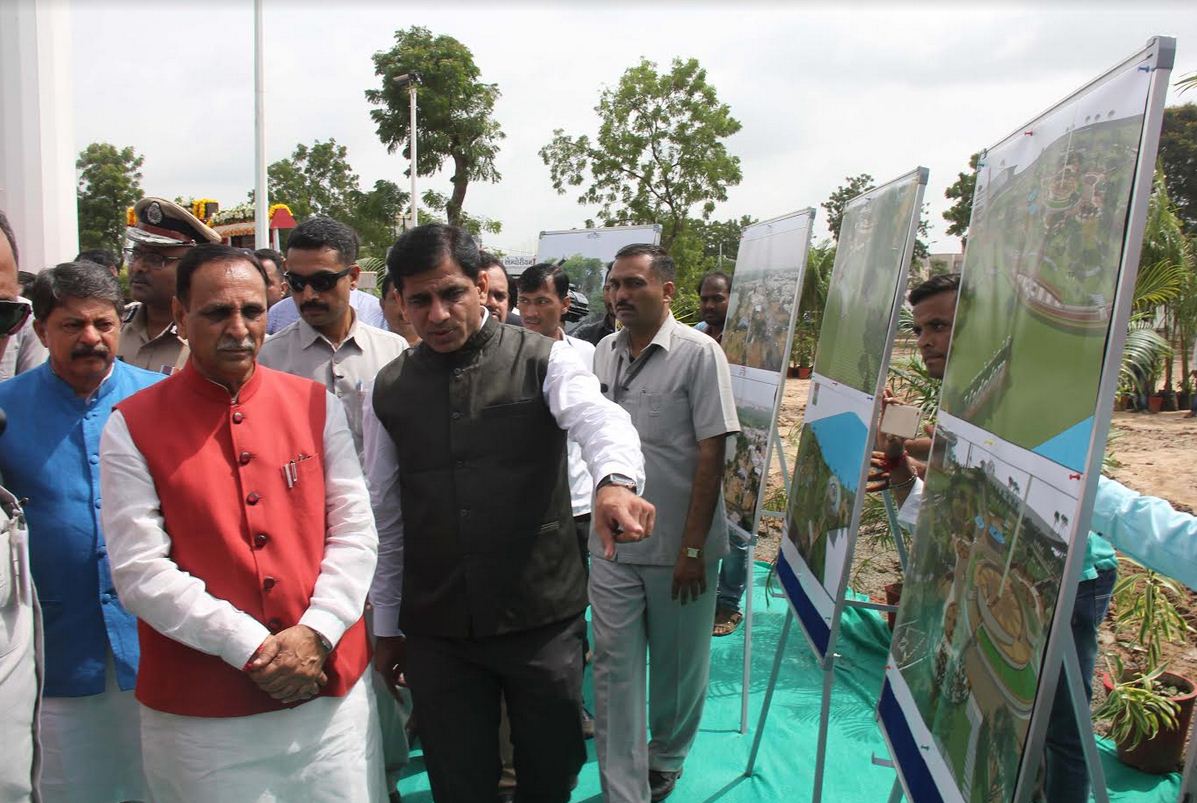 Mr. Rupani hailed Prime Minister Narendra Modi's initiative as the former Chief Minister of Gujarat to hold the State-level I-Day functions at different places as part of his policy of decentralization. He also asked everybody to imbibe the Prime Minister's call for 'Service to the Nation'.
Vadodara Mayor Bharatbhai Dangar thanked the Gujarat Government for fast development of the city under the guidance of the Chief Minister, who has taken 475 fast-track decisions for the state in one year.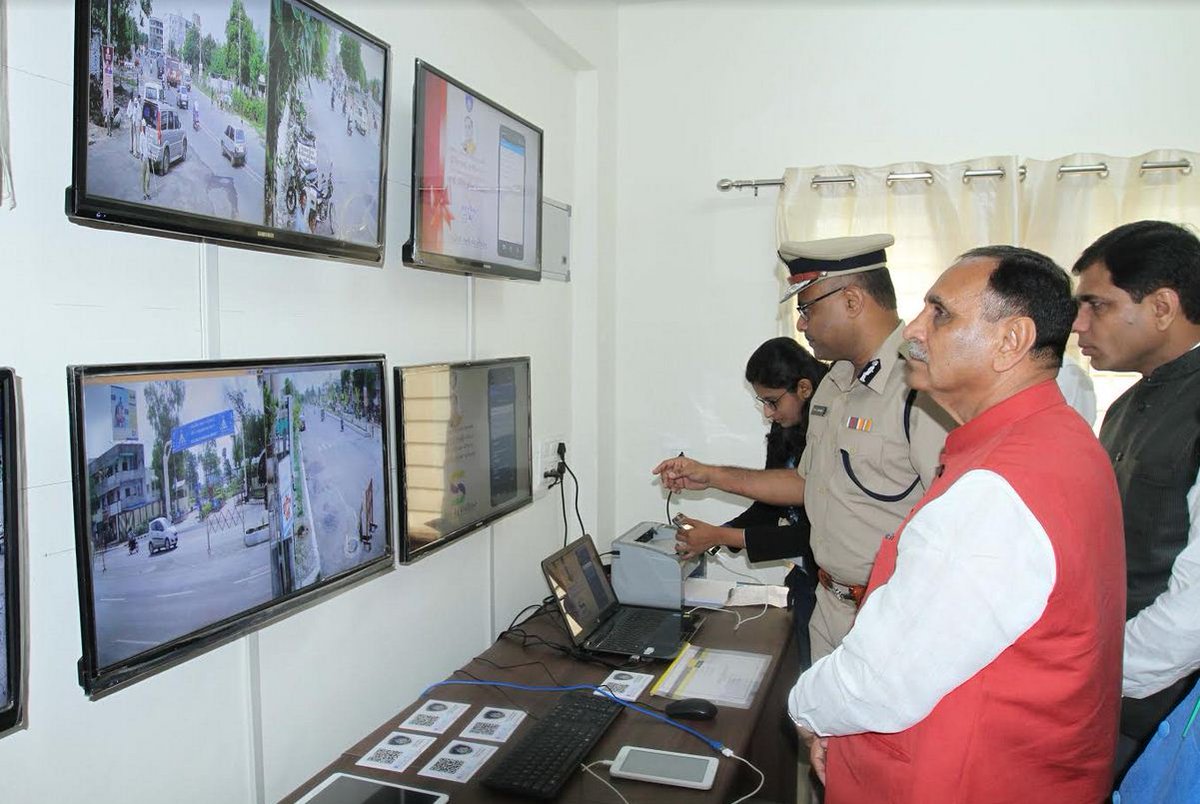 Others present on the occasion included Sports & Games Minister Rajendra Trivedi, MP Ranjanben Bhatt, MLAs Jitendrabhai Sukhadia, Saurabhbhai Patel, Manishaben Vakil, Deputy Mayor Yogeshbhai Patel, State Food Commission Chairman Bhupendrabhai Lakhawala, VUDA Chairman Narayanbhai Patel, VMC Corporators, District In-charge Secretary K.L. Chuango, Municipal Commissioner Vinod Rao, students and citizens.