A grand Ram temple to open near Somnath temple in Gujarat on upcoming Vijaya Dashami
August 23, 2017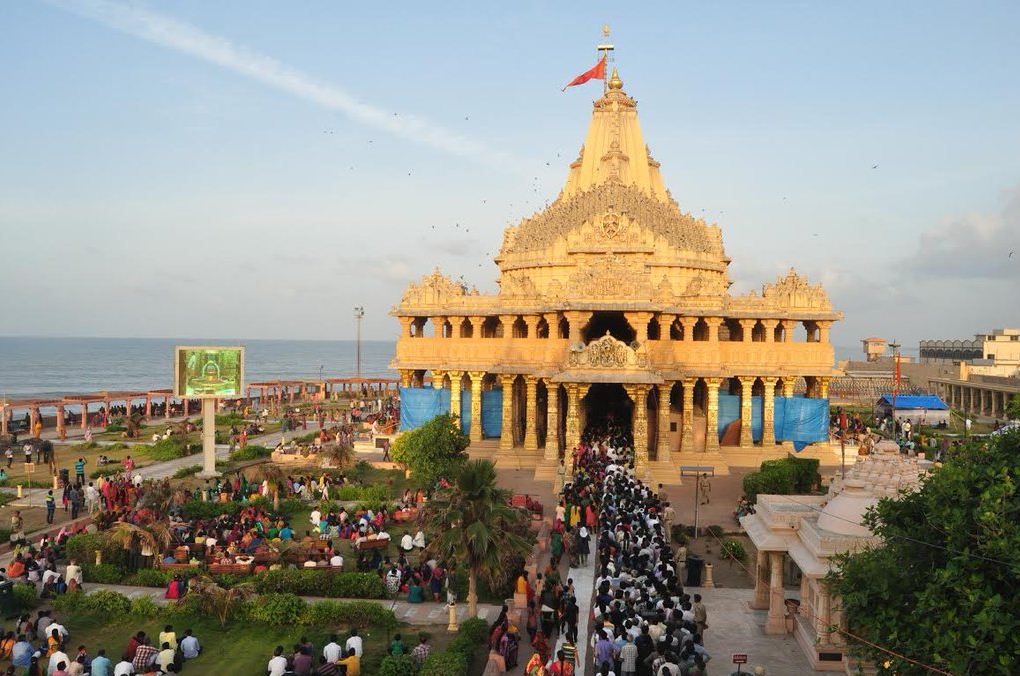 By Meenakshi Bhaskar Vaidya, Somnath: A grand Ram temple will open at Somnath in Gujarat on upcoming Vijaya Dashmi(Dusehra) with pran pratishtha mahotsav.
Pilgrim town Somnath has already the temples of Shiv and Krishna.
Ram temple has been built at a cost of around Rs 10 crore near Somnath temple on Somnath to Triveni Sangam road through donation of Dubai based Shiv Bhakt.
Built from Bansi Pahanpul pink stone, the mandir has two elevators. It has auditorium and kirtan hall on the ground floor. It has also a theater with 260-280 chairs in which the life of Shri Ram will be presented on large screen. Latest sound system has been installed in this theater.
The gate of this temple is in shape of Shri Ram's dhanushya. Balcony of this mandir offers sighting of Somnath temple, Somnath coast, Trivei Sangam, Parshuram temple, Sun temple and Geeta temples.
DeshGujarat