Manual counting of visitors at Bhadarvi Poonam Mela this year
August 30, 2017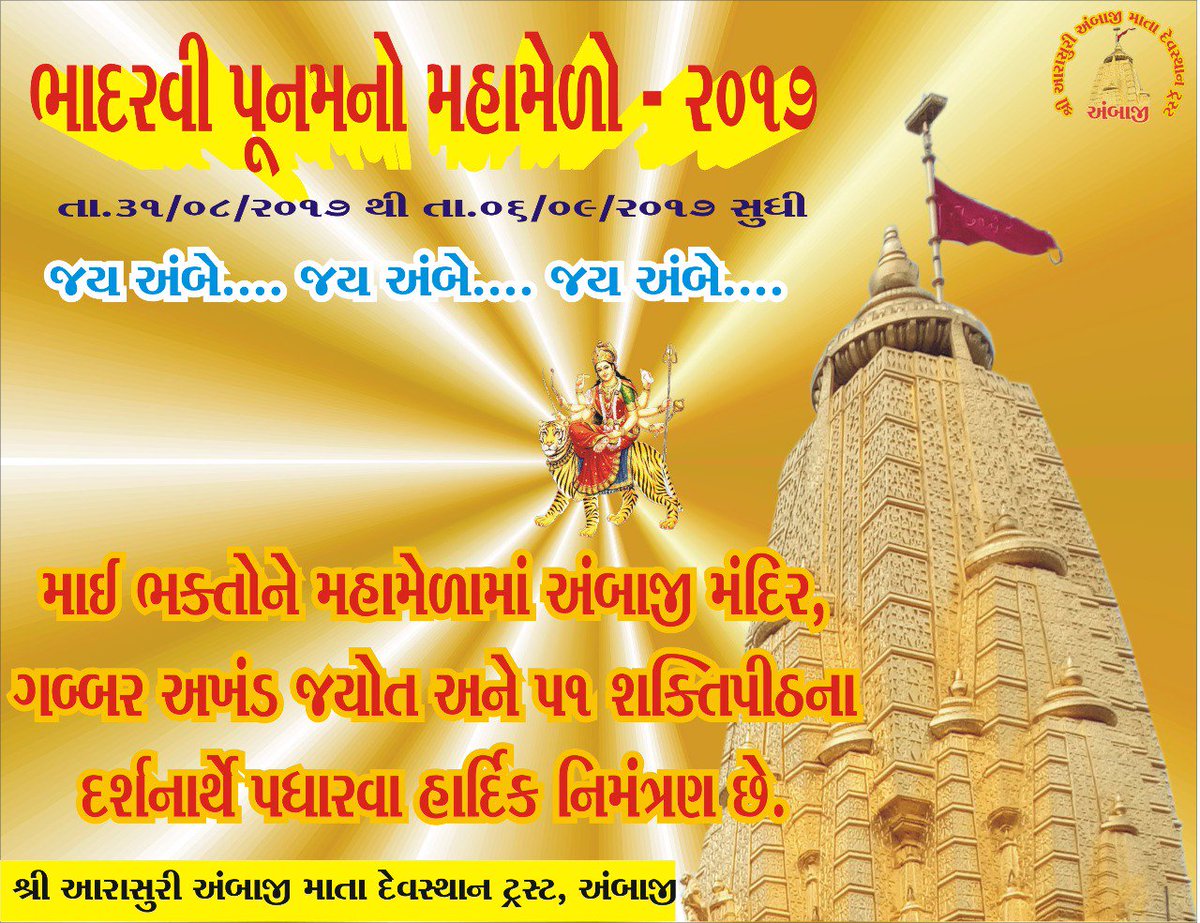 Ambaji (Gujarat): The counting for lakhs of visitors of Bhadaravi Poonam Mela at the world famous Ambaji temple in Banaskantha district of North Gujarat to be held from August 31 to September 6 this year would be done manually this time around instead of 'cloud computing based' high-tech system which was first introduced in 2015 and continued for two years.
Administrator of the Shri Arasuri Ambaji Mata Devasthan Trust (SAAMDT), the body that looks after the management of the temple, one of the 51 shaktipeeths (divine power-centres) of mother goddess where her heart is believed to have fallen according to Hindu mythology, and Deputy Collector R K Patel today informed this.
Patel said that owing to the lack of the accuracy in the cloud computing based system, the manual counting was being done again.
'We will put large number of volunteers on all the three entry points; via Khedbramha road, Danta road and Mansarovar road for manual counting. Apart from it the data of those eating in the temple bhojanalaya and buying prasad etc would also be matched to get as accurate a figure as possible,' he said.
The high tech cloud based counting lacked in accuracy and was revealed by large difference in various data.
Notably last year according to cloud computing the number of visitor was around 31 lakhs. In this technique cameras were installed at the entry points and were connected with cloud technology to count the visitors.
The temple town of Ambaji is situated at a distance of approximately 65 km from Palanpur,the headquarter town of Banaskantha district, 45 km from Mount Abu and 20 km from Abu Road in neighbouring Rajasthan and 185 km from Ahmedabad.
DeshGujarat