Books on Prime Minister Narendra Modi written by Uday Mahurkar released
September 02, 2017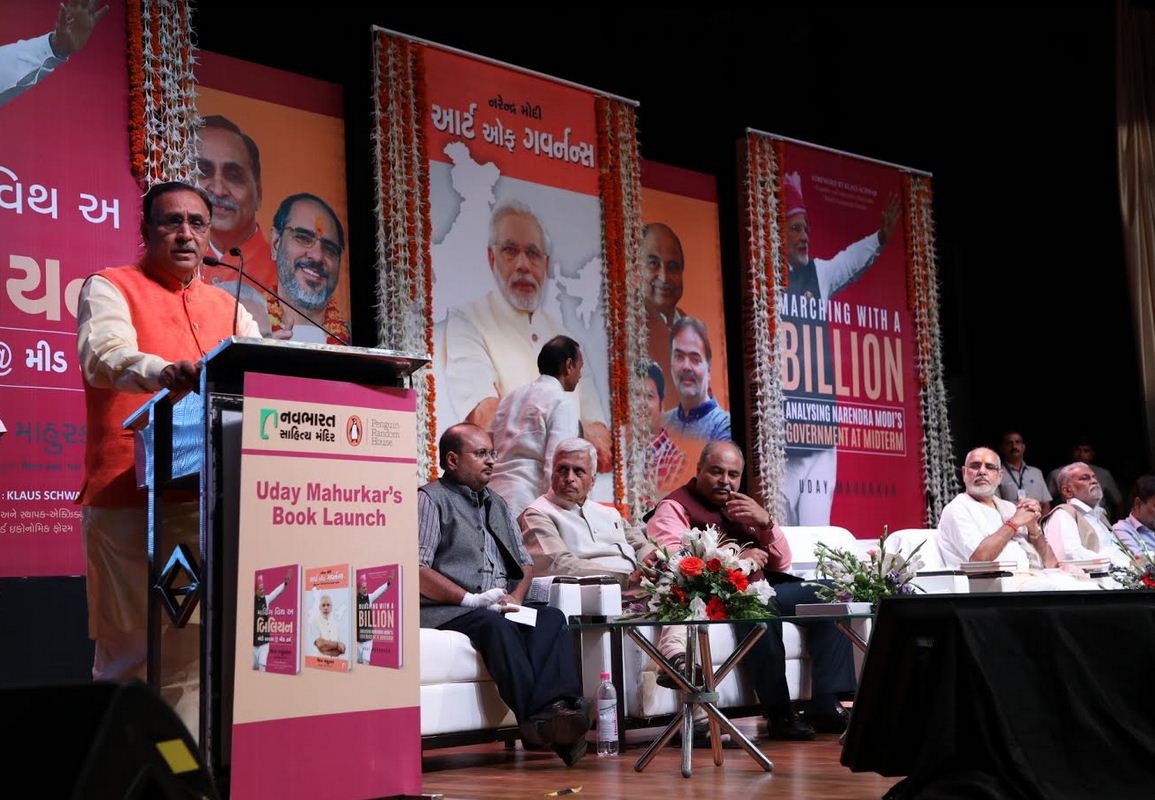 Gandhinagar: Gujarat Chief Minister Vijay Rupani released books on Prime Minister Narendra Modi on his midterm appraisal written by noted journalist Uday Mahurkar here today.
The titles of the books are: 'Marching with A Billion – Modi Sarkar @ Midterm', 'Narendra Modi Art of Governance' and 'Marching with a Billion – Analyzing Narendra Modi's Government at Midterm'.
Speaking on the occasion, Mr. Rupani said the books should serve as guidelines on how to govern a nation. The books analyses Mr. Modi's statements like. "I haven't come to run the government, but change the nation."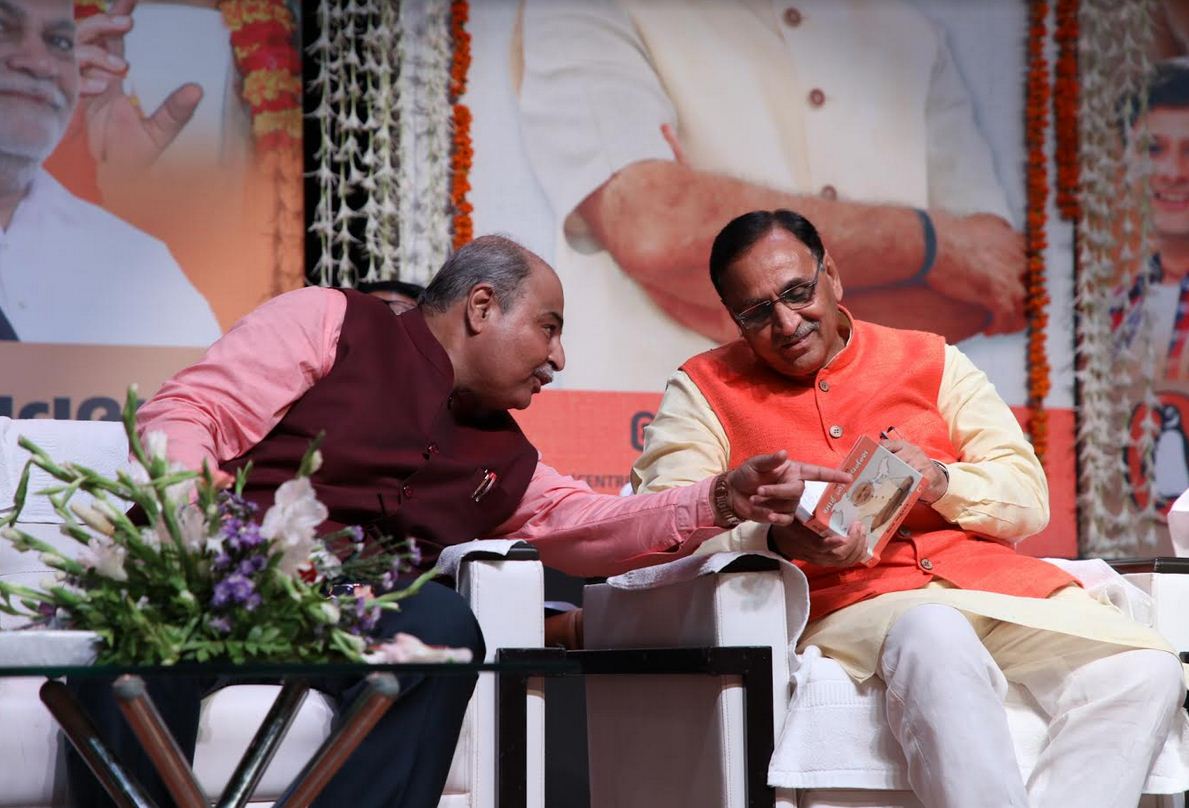 While the dignity of the office of the Prime Minister had reached its nadir, Mr. Rupani said that Mr. Modi as Chief Minister and subsequently as Prime Minister started implementing many schemes as a compassion towards the people. While the nation had lost faith on honesty, Mr. Modi has uplifted the nation from the crisis of mistrust and reestablished people's faith in the system. Mr. Modi and his work have reestablished people's faith in the system. It is Mr. Modi who has redefined CM as Common Man and PM as Pradhan Sevak.
Mr. Rupani said the books have discussed Prime Minister's taking hard decision on Demonetisation and GST in the interest of the country and has stuck to the decisions, reflecting his characteristics, his vision and innovations and attending to small details to tackle big issues.
Bhagwatacharya Ramesh Oza, Union Minister of State Purishottam Rupala, Navgujarat Samay Editor Ajay Umat and RJ Dhwanit also spoke on the occasion.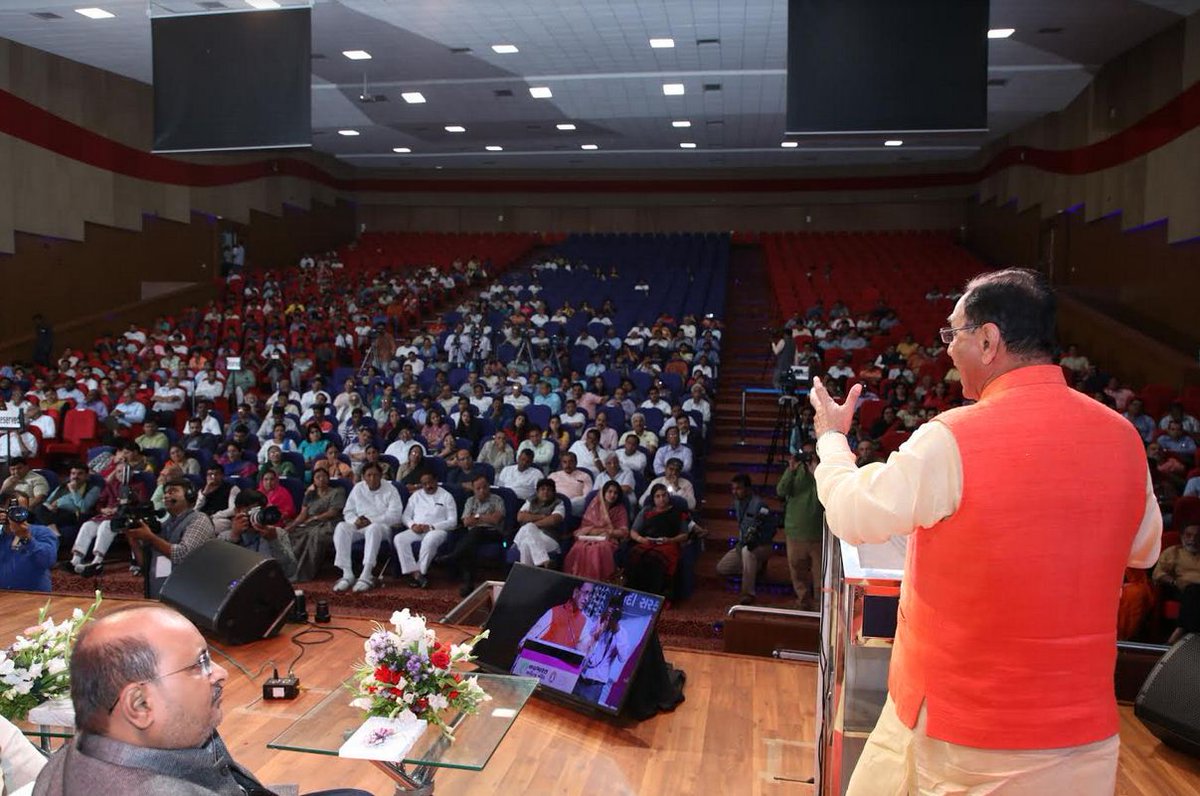 Mr. Mahurkar in his remarks said that he had attempted neutral evaluation of Modi Government with that of his predecessors, evaluating the former introducing innovative schemes and selecting able administrators.
Those present on the occasion included Parliamentary Secretary Babubhai Patel, ex-MP Ratilal Verma, Navbharat Sahitya Mandir's Mahendrabhai Shah and Penguin Publishers Miliben among others.
– Information