Gujarat govt allocates Rs 158 crore to civic bodies for road repair
September 04, 2017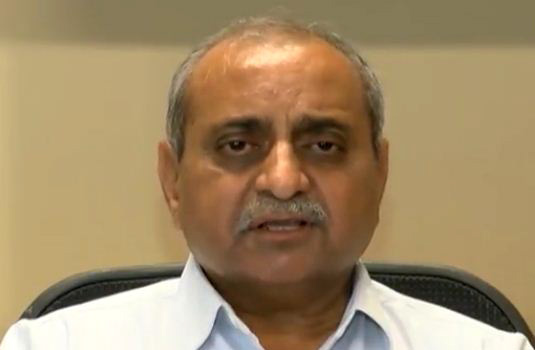 Gandhinagar: Gujarat government today said it has allocated Rs 158 crore to municipal corporations and municipalities for repair works of roads that are damaged due to rainfall in presence monsoon.
Making this announcement, Deputy Cheif Minister Nitin Patel said the road repair works are likely to complete between Navratri and Diwali. He said responsibility of road repair is with local civic body, but in view of heavy rain this year, the State government has decided to allocate Rs 158 crore for road repairs. The amount will be spent only and only for road repair, resurfacing, paver and other repair works.
He said AMC has been given Rs 75 crore, Rajkot Rs 25 crore, Surat Rs 4 crore, Vadodara Rs 4 crore, Jamnagar Rs 3 crore, Junagadh Rs 4.50 crore, Dhanera – Radhanpur and Maliya Miyana Rs 7 crore and 162 municipalities are allocated Rs 35.80 crore.
Patel said 7500 km of total 77,864 km roads in the State that are under the State government have suffered damages in monsoon.
He added that Rs 1500 crore resurfacing works will be done across the state.
DeshGujarat