Dutch delegation discusses progress of setting up Maritime University and Cluster with Gujarat CM
September 07, 2017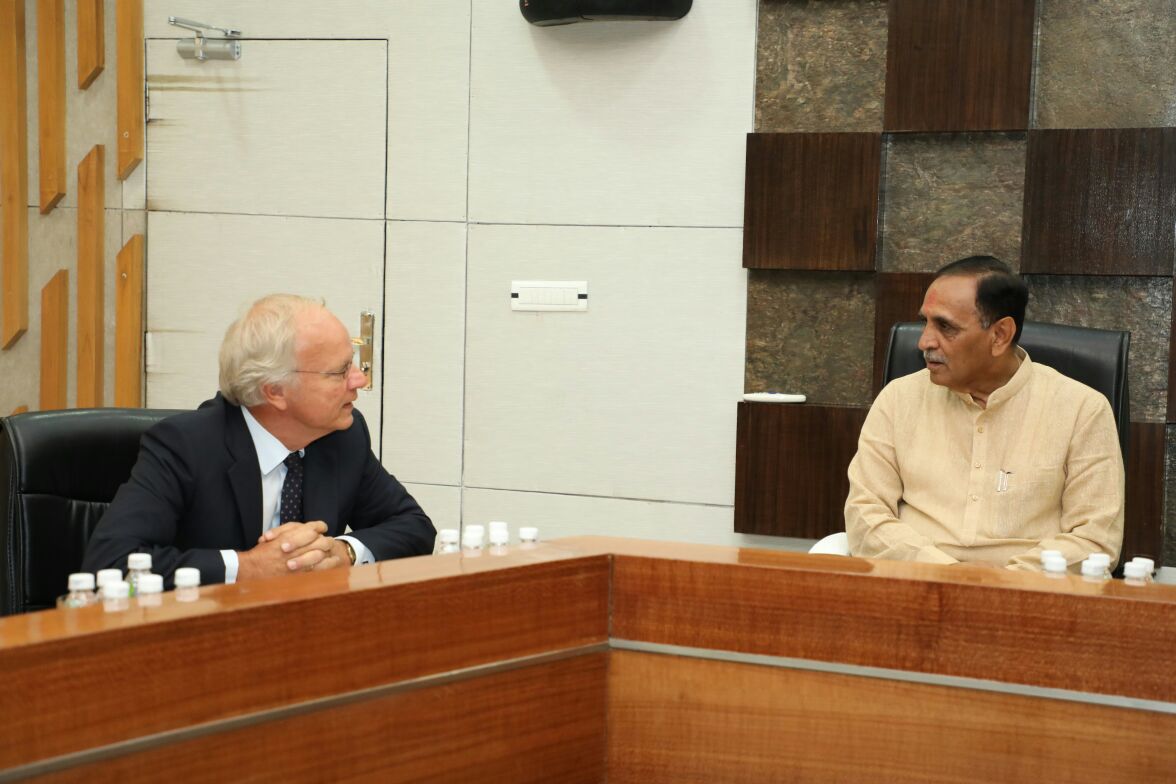 Gandhinagar: A delegation from Netherlands led by Ambassador to India Alphonsus Stoelinga here today held detailed discussion with Chief Minister Vijay Rupani on progress of setting up Maritime University and Maritime Cluster in Gujarat, in pursuance of MoU signed between Gujarat Maritime Board (GMB) and Port of Rotterdam during Vibrant Gujarat Summit (VGS) 2017.
Mr. Rupani said that Gujarat also looked forward to knowledge sharing with Netherlands to set up a Maritime Museum at the Indus Valley Civilization site at Lothal in Gujarat on the lines of National Maritime Museum at Amsterdam.
Those representing Gujarat Government included Additional Chief Secretary M.S. Dagur, Chief Minister's Principal Secretary M.K. Das, GMB MD and CEO Ajay Bhadoo and Industries Commissioner Mamata Verma.
Three more MoUs were signed during VGS-2017 with Netherlands organizations. One was between Surat Municipal Corporation and Rotterdam Partners for waste water recycling, waste to energy, port development, management and training. The second was with GPCB for exchanging best practices in environment like 4 Rs (Reduce, Reuse, Recycle and Recover Resources). The third was between CWI-Amsterdam and CEPT and Gujarat Government's Urban Development Department for promoting green mobility and bicycles.
– Information