Demonetization move should not be judged hurriedly: Shah
September 10, 2017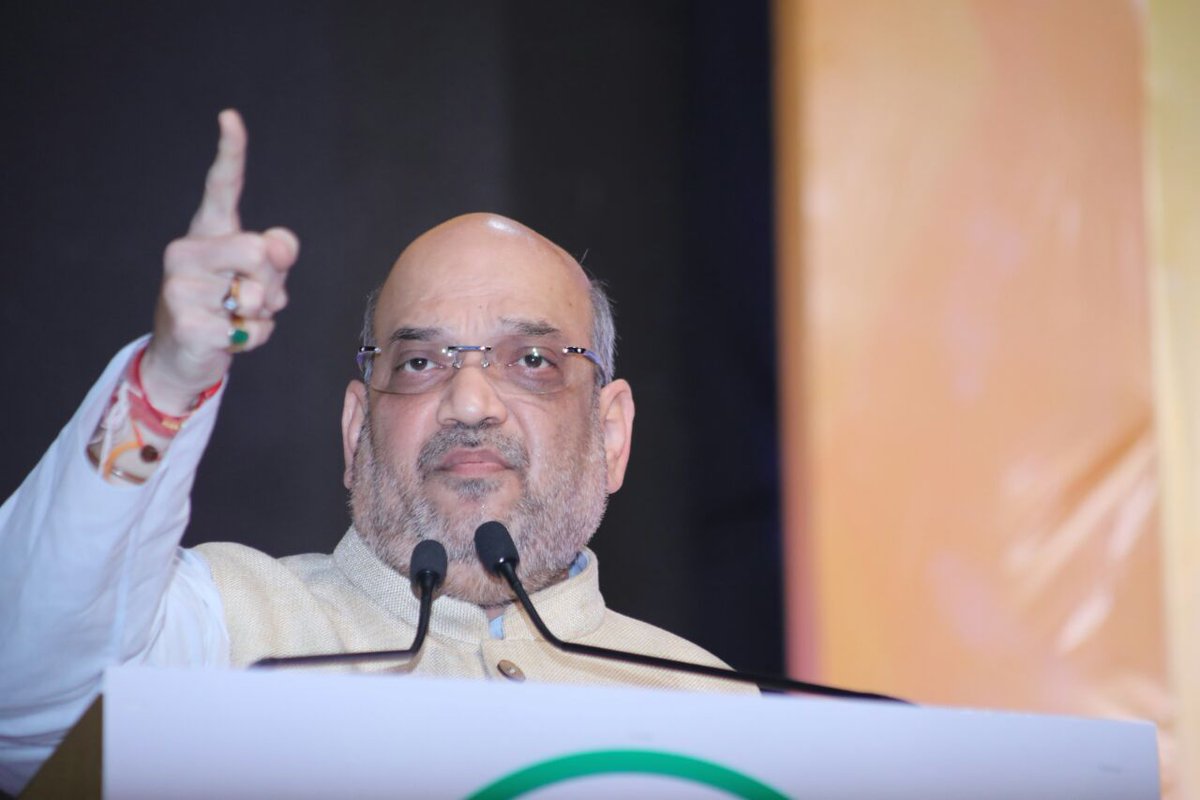 Ahmedabad, Sep 10
BJP president Amit Shah today said that demonetization move was beneficial for the country and should not be judged hurriedly.
Shah, in reply to a query during BJYM's Yuva Townhall event here, said, ' RBI has said that 99% of the scrapped notes have come back. But someone ask it as to how much in circulation earlier. In fact not more than 80% was in circulation and the remaining 20% was kept by corrupt people be it politicians, govt officials or others. Now that 99% of the money has been deposited in the banks, the matter does not end here."
He said that one could not go scot free merely by depositing the money in the bank. The source of it would have to be disclosed and if the large depositors deposit income tax and penalty. This tax would be utilized for the development of the nation and the money would no longer be black money.
'If you read today's newspaper only, one who deposited Rs 400 crore is under scanner,' Shah said.
Shah also claimed that the number of those who file IT return has increased hugely. 'In the 65 years prior to our government at center the number of such people was only 3.6 crore while now it has become 6.3 crores. It has increased rapidly during Modi regime and especially after implementation of demonetization.
He said that the move was beneficial for the nation and should not be judged hurriedly
DeshGujarat