This is how Shah replied a question on Patidar quota agitation
September 10, 2017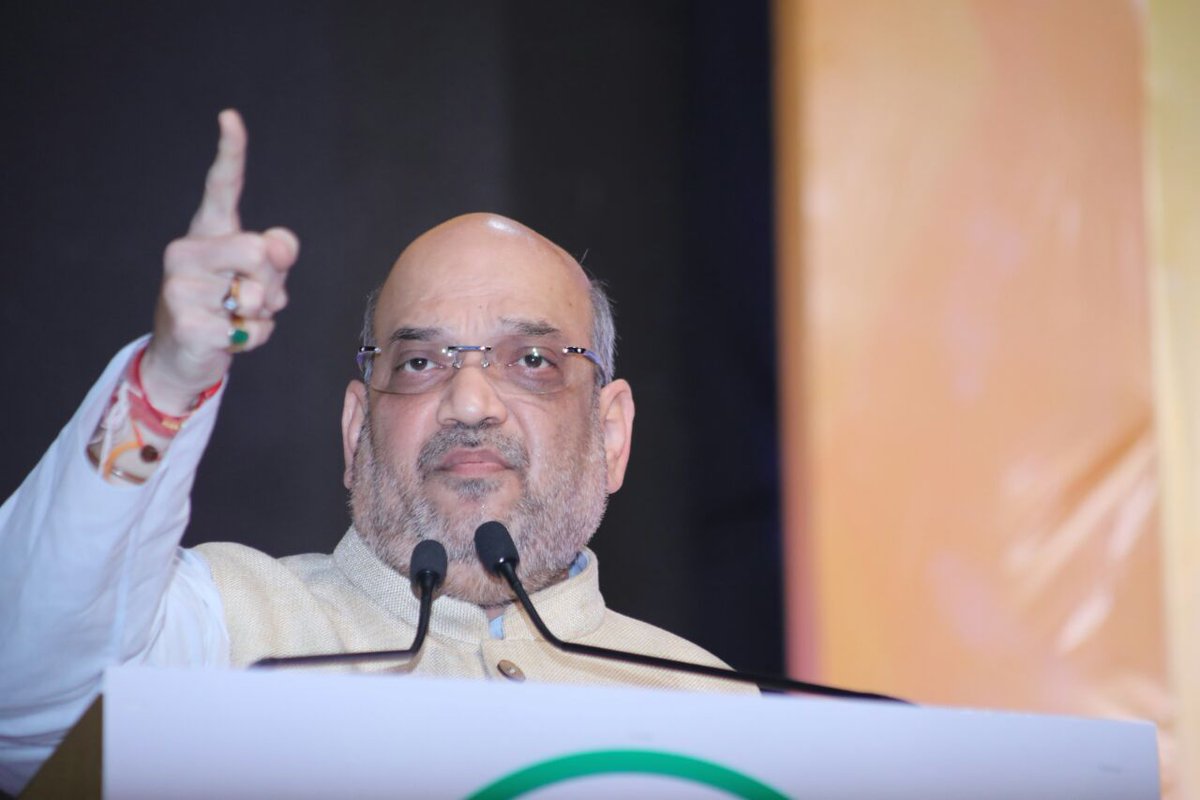 Ahmedabad: BJP president Amit Shah today said that the Patidar quota stir in Gujarat was politically motivated and this reality would become clearer by observing the activities/trends of those running it as the assembly polls inches closer.
Mr Shah, in reply to a query during BJYM's Yuva Townhall event here said, ' First thing was that no state can give more than 50% reservation and the second was that the provision for quota to SC and ST categories was in the constitution itself. But the thing a caste can be included in OBC category for such benefits and this was the demand of the Patidar quota stir but if it is to be done, they should first apply for this before the OBC commission which after looking in to the matter might do so. I have also suggested them several times to follow this path."
He, however, without naming main opposition Congress said that the stir was motivated by a political party. 'It was not the first such stir in Gujarat in the past also many times such stir had taken place. Two or three times such agitations ended up as a political agitation. I feel that if you want reservation you should move forward in legal and constitutional way. But as the assembly poll inches closer the stir would openly become political party centered.'
Shah said there were many who were attached with it through feelings but the political inclinations and trends of those handling the stir would slowly become clear.
Replying to yet another query regarding Una Dalit flogging incident, Shah said that as per the official figures of the home department Gujarat was the state with least number of cases of Dalit atrocity. 'The state government would take strict measures to ensure that the incidents that spread hatred in the society was never repeated,' Shah added.

Shah on Patidar quota agitation
'Reservation quota is constitutional decision. There was a time when quota was being raised continuously. A large bench of Supreme Court then gave order that reservation quota must not be greater than 50%.'
'Newer segments can be added to Other Backward Class(OBC) quota and that was the main point of Patidar agitation. But for that there's a legal process. One can go ahead with that option. There's a commission in which you need to apply. Then as per the criteria, things are checked and then only inclusion in OBC quota is possible.'
'This is not first quota agitation in Gujarat. There had been two-three agitations and they converted into political agitations. All should choose to go ahead with prescribed legal and constitutional method. Gujarat government is expressed its readiness for that.'
'As elections are approaching, if you observe it patiently as a spectator, you would realize this is a party sponsored agitation. Many could be associated with the agitation due to sentiments attached to it, but trend of those in control would be realized gradually before elections.'
DeshGujarat