MoU for setting up of Japan India Institute of Manufacturing at Sanand to be singed during Indo-Japan Summit in presence of Modi-Abe
September 11, 2017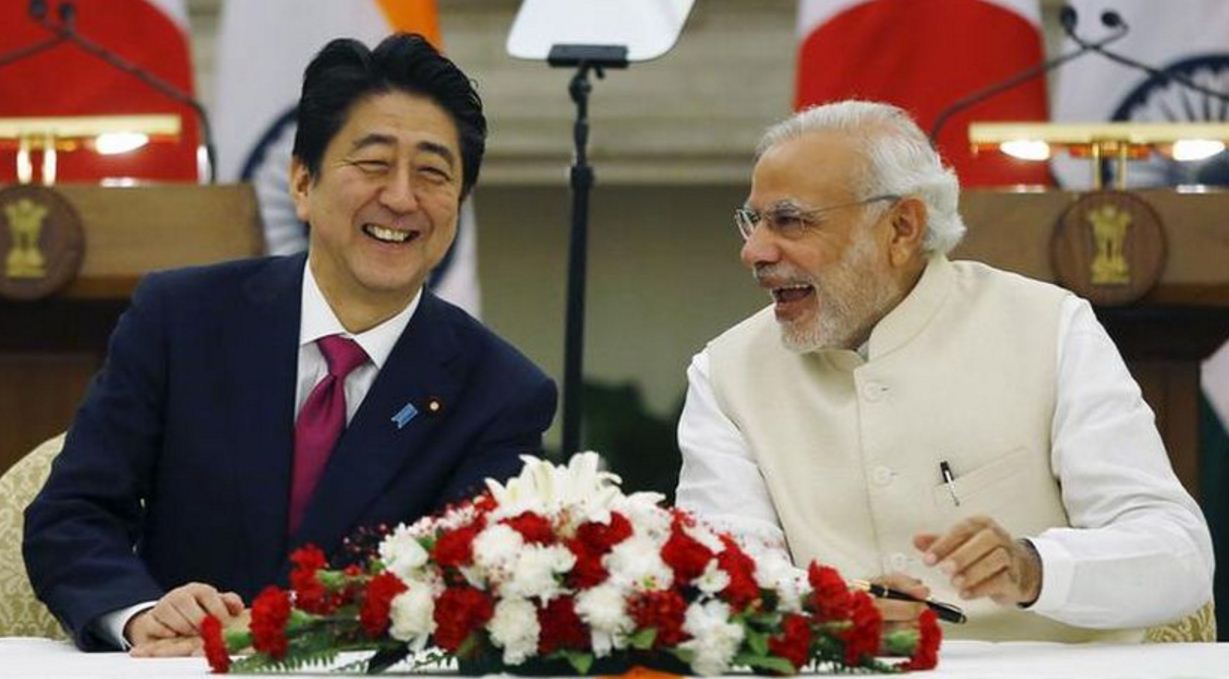 Gandhinagar: The MoU to set up a world class Japan India Institute of Manufacturing in sprawling 1750 acre of land near Khoraj close to phase three of Industrial area in Sanand of Ahmedabad district will be singed during Indo-Japan summit to be held in Mahatma Mandir here in presence of PM Narendra Modi and his Japanese counterpart Shinzo Abe on September 14.
A senior official of the Industry department today informed this.
He said that giant Japanese companies like Suzuki and Yamaha have also expressed intense desire to be a part of this project.
'Japan has made big investment in automobile manufacturing sector in Gujarat and in the coming days more such investment was to come. The institute, a joint project of the Economy, Trade and Industry Ministry of Japan and Gujarat government would also have an industrial estate in which focus area will be Engineering' Aerospace, Defence' Pharmaceuticals, Electronics and Automobiles,' he said.
'The Japan government would focus especially on Plug and Play Factory, Logistics and Human Resource part. The land has been allotted by the state government. A hybrid Industrial park on PPP model would also be developed in the Institute premises. Japan International Cooperation Agency will provide loan for it under the Gujarat Investment Promotion Programme. The state government would develop the infrastructure for it,' he added.
It has been decided to train 30 thousand youths in next 10 years through the institute. For the first phase 500 students of Ganpat University in Mahesana have been selected to undergo training in it in five trades by Japanese experts, he said.
Notably, PM Abe and Modi would arrive on two day visit of Gujarat on September 13 and participate in various events. They would also jointly do the ground breaking for ambitious Mumbai Ahmedabad bullet train project in Ahmedabad.