Amid Abe-Modi visit, Met modifies heavy rain warning
September 13, 2017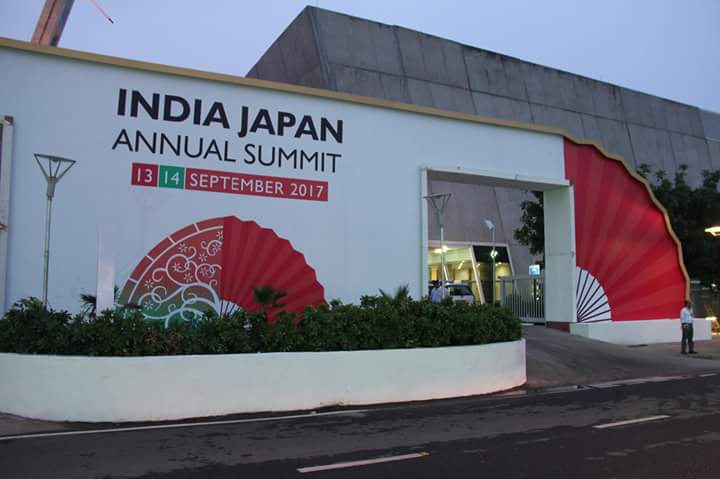 Ahmedabad: The met today modified its heavy rain warning saying that there might be some spell of heavy rain tonight but it lifted completely the earlier such warning for September 14 (tomorrow) and 15.
The met bulletin today said that rainfall occurred at a few places over Gujarat region today including light rain in Ahmedabad where the weather today was mostly cloudy and windy. Moderate rain/thundershowers have been predicted during the night for Ahmedabad also.
It said that there was an upper air cyclonic circulation over South Rajasthan and adjoining North Gujarat at 3.1 km above sea level but no heavy rainfall warning has been issued from the coming four days from tomorrow. However spells of moderate rains have not been ruled out.
Earlier the met has issued heavy rainfall warning for parts of South Gujarat for September 14 and 15 under the influence of a developing system over South West Madhya Pradesh.
In the wake of the two day Gujarat visit of Japan PM Shinzo Abe and PM Modi from today, the weather has assumed special significance for Ahmedabad and Gandhinagar where they are to participate in several events.
During the 8 km long road show of the two PMs also the weather looked like playing spoilsport but fortunately there was no rain during the over 30 minute long road show from airport to Sabarmati Ashram here.