Six laning work of Ahmedabad – Rajkot highway to kick off during Navratri
September 16, 2017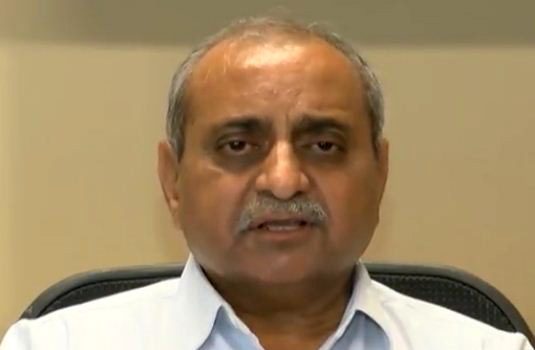 Rajkot: The process of tender for six lane conversion of Ahmedabad – Rajkot highway has been over and ground breaking for the project will be performed in upcoming period of Navratri, said Deputy Chief Minister Nitin Patel in Rajkot in a press conference.
Patel said government has made 7 packages for six lane conversion of this highway stretch, of which 5 package tenders are opened. Work order will be issued soon, he said adding that the total cost of conversion will be Rs 2500 crore of which Rs 170 crore will be spent for construction of flyover on Sanathal chokdi while a 7-km long Chotila bypass will see expenditure of Rs 112 crore.
Patel said proposed six lane highway will have flyovers at Limdi, Bagodara, Sayla etc places where cross road junctions come.
He said tender process for Rajkot – Morbi four lane road will be started in coming days.
Reacting to Congress allegations over Narmada dam project, Nitin Patel said the government of BJP has given 81% water of Narmada to farmers, 18% for drinking water and only 0.4% water to industries. He said the project witnessed escalation of cost due to no permission from the Centre under Congress-led UPA government.
Patel said the gates for Narmada dam were lying idle for seven years, but Congress government had not given permission for their installation over the dam.
Patel said, Gujarat government has suffered Rs 600 crore slide in revenue post GST in one month compared to VAT. There are some online issues and many traders have not registered for GST which is causing this slide.