Dahej to have Central Institute of Chemical Engineering and Technology (CCET)
September 21, 2017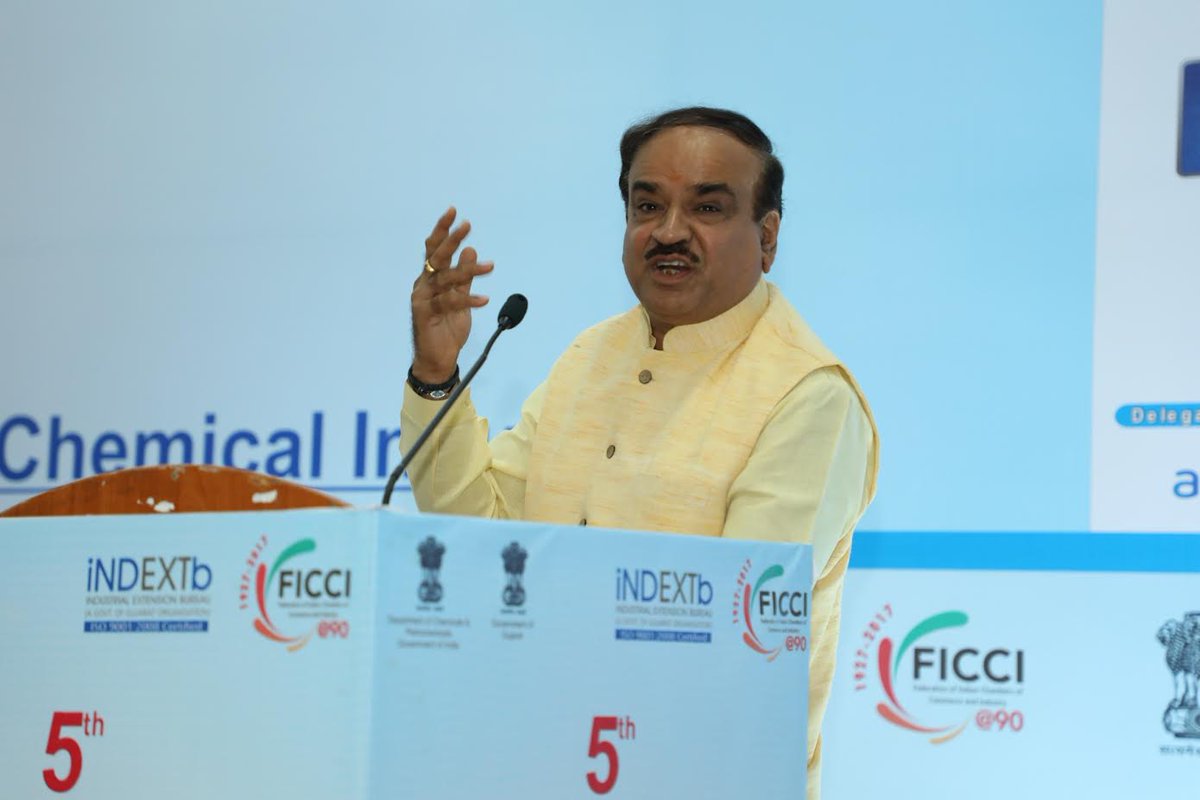 Gandhinagar: The government of India will set up Central Institute of Chemical Engineering and Technology(CCET) at Dahej Petrochemicals and Petroleum Industrial Region(PCPIR) in Central Gujarat. It will the be first institute of this kind in the world.
This announcement was made today by union petrochemicals minister Ananth Kumar.
Chief Minister Rupani in his response said Gujarat government will extend its full cooperation for land allotment and other processes required for execution of this project.
Rupani said Gujarat, a chemical petrochemicals hub of India contributes 35% to nation's total chemical output and 18% in export. He said Gujarat has 16,000 small and 500 major and medium level chemical units. Dahej has LNG terminal and PCPIR. The State government is working to position it as a center point of chemicals/petrochemicals sector.
He said Dahej PCPIR provides job to more than 30,000 people in 453 sq km area.
He said Dahej will have Rs 175 crore 1 lakh container capacity logistic park for which MoU was signed in Virbant Gujarat summit 2017.
Union minister Ananth Kumar said Gujarat is capable to become chemical-petrochemical hub of not just India but entire Asia. He said Dahej in Gujarat is Kashi of petrochemical-chemical industries. He said Gujarat should organize Dahej investment summit in model of Vibrant Gujarat Global Summit. He said the Centre will respond appropriately to State government's demand for viability gap funding. With optimum capacity utilization at Dahej, the government intends to create 8 lakh employment opportunities there by 2040, Ananth Kumar said.
DeshGujarat