Taps, carpets stolen on Vadodara – Varanasi Mahamana Express' first trip
September 27, 2017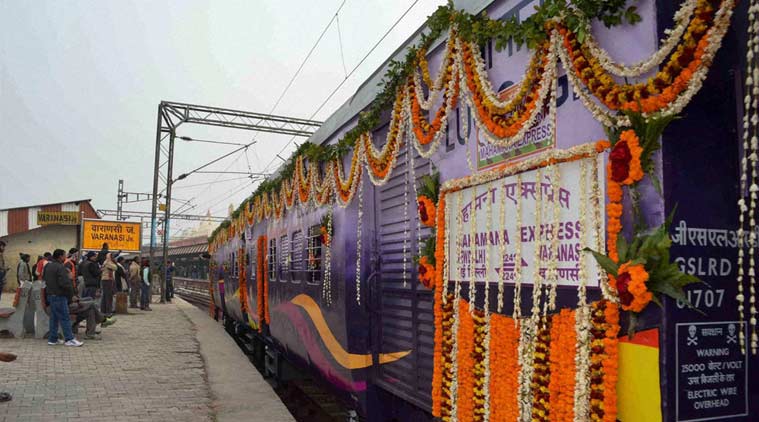 Mumbai: Railway officials at Vadodara found the train in a bad state with a number of taps, hand showers, carpets missing and some toilets and seats defaced, according to a report in The Times of India.
According to the report, three lavatory taps, four hand showers and two carpets were missing. There were also scratches on many seats and some mirrors were broken.
With the general compartments in the worst state, a railway official was quoted by TOI questioning if passengers were ready to use the "advanced facilities".
Earlier, the Mumbai-Goa Tejas Express -a high-end superfast train – also met a similar fate where even headphones provided to passengers, were stolen and some LED screens used for infotainment were damaged.
The latest Mahamana Express has advanced passenger amenities such as modular toilets with dustbins, odour control, exhaust fans, upscale taps and hand showers, LED lights, ergonomically-designed berths and seats, GPS integration for information, window blinds, among other things. The Railways claim the interiors to be "world-class".
The weekly Vadodara-Varanasi Mahmana Express will depart from Varanasi every Friday and from Vadodara every Wednesday, connecting the two cities in 27 hours 30 minutes time.