PM during his 7-8 October visit will also dedicate bottling plant at Surendranagar, lay stone for four and six laning of highways
October 01, 2017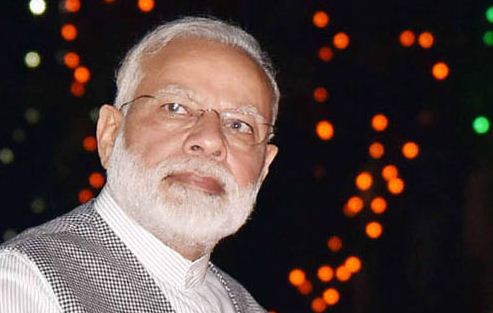 Rajkot: Prime Minister Narendra Modi is going to lay foundation stone for Rs 4500 crore proposed Rajkot airport at Hirasar near Chotila on October 7.
The Prime Minister will visit Dwarka to lay foundation stone for proposed Okha Port – Dwarka iconic sea bridge will be built at a cost of Rs 962 crore. It will be a 3.73 km long bridge which shall connect to national highway 51.
From Dwarka, the Prime Minister will straight away arrive at Chotila in helicopter to kick off the works for new Rajkot airport by Airport Authority of India(AAI). His public meeting is scheduled to take place at Sagani village patiya, 1.5 km away from Chotila.
The Prime Minister will also lay foundation stone for Rajkot – Ahmedabad six lane road conversion. He will also kick off Mori four lane project.
The Prime Minister will dedicate Rs 75 crore bottling plant of Surendranagar district dairy.
It should be mentioned here that during his two-day visit, the Prime Minister is also scheduled to visit Gandhinagar, Vadndagar and Bharuch.
DeshGujarat