Uber launches its cost-effective ride-sharing service UberPOOL in Ahmedabad
October 06, 2017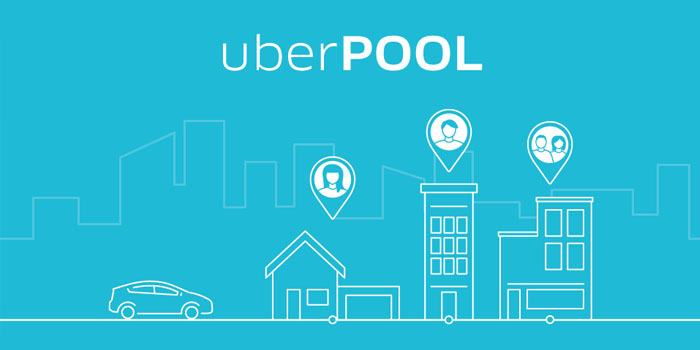 Ahmedabad:
App based cab service Uber today announced the launch of its cost-effective ride-sharing service UberPOOLin Ahmedabad, the largest city and commercial capital of Gujara.
Ahmedabad has become the 12th city in India to see the launch of cab pool service of Uber which has had successful launches in Delhi, Bangalore, Mumbai, Kolkata, Hyderabad, Pune, Guwahati, Chennai, Kochi, Chandigarh and Jaipur.
All uberPOOL trips is cost up to 40% less than uberGO and to make sure there's enough room for everyone, only up to 2 riders per pickup would be allowed and the maximum number of riders in an uberPOOL car would be restricted to 4 as of now. It will be available only between 6am-11pm initially, 7 days a week.
General Manager, Uber India Sunny Sapra said that with more people in fewer cars, uberPOOL will help promote decongestion and reduce carbon emissions over time. As of March 2017, with over 48,259,398 kms of travel saved, uberPOOL has helped in reducing Carbon di-oxide( Co2) emissions of over 5,352,000 Kgs across India.
"As more people in more cities use UberPOOL, it will help contribute to the future that Uber has already begun to create – more people in fewer cars, fewer people owning
cars and fewer cars on the road,' he said.
According to Uber's Green Index 30% of rides in Mumbai are on UberPOOL, 28% in Delhi, 29% in Hyderabad, 25% in Bangalore, 18% in Chennai and Pune and 15% in Kolkata. Uber's ridesharing product has been able to deliver a significant impact in reducing congestion and pollution in several cities. However, we are yet to achieve the fullest potential of this innovation. Therefore, to highlight several such examples from across India and advocate the merits of ridesharing, Uber launched a nationwide initiative, Decongest India, which aims to draw the attention of policymakers on how utilising cars for ride- sharing can complement stressed and overburdened public transport to be part of the solution – rather than the problem, he added.
How does it work:
Selecting the uberPOOL option connects the rider real-time with 1-2 passengers heading in the same direction.
1. Set your pickup location and destination
2. Select uberPOOL for the carpooling option and get a fixed fare upfront, so you know exactly what you're going to pay
3. Click on "Confirm Uberpool"
4. Click on "Confirm Pickup"
5. Select how many seats you need 1 / 2
6. Confirm seats! You might get matched with other passengers heading in the same direction
7. Regardless of whether you're matched or not, the fare will be substantially less than traveling solo in an UberGO
8. Currently uberPOOL is available only between 6am-11pm, 7 days a week. You can choose to use Cash, PayTM, UPI, Credit or even a Debit card.
DeshGujarat