Gujarat govt announces 16 new GIDC industrial townships, new Garment & Apparel Policy
October 11, 2017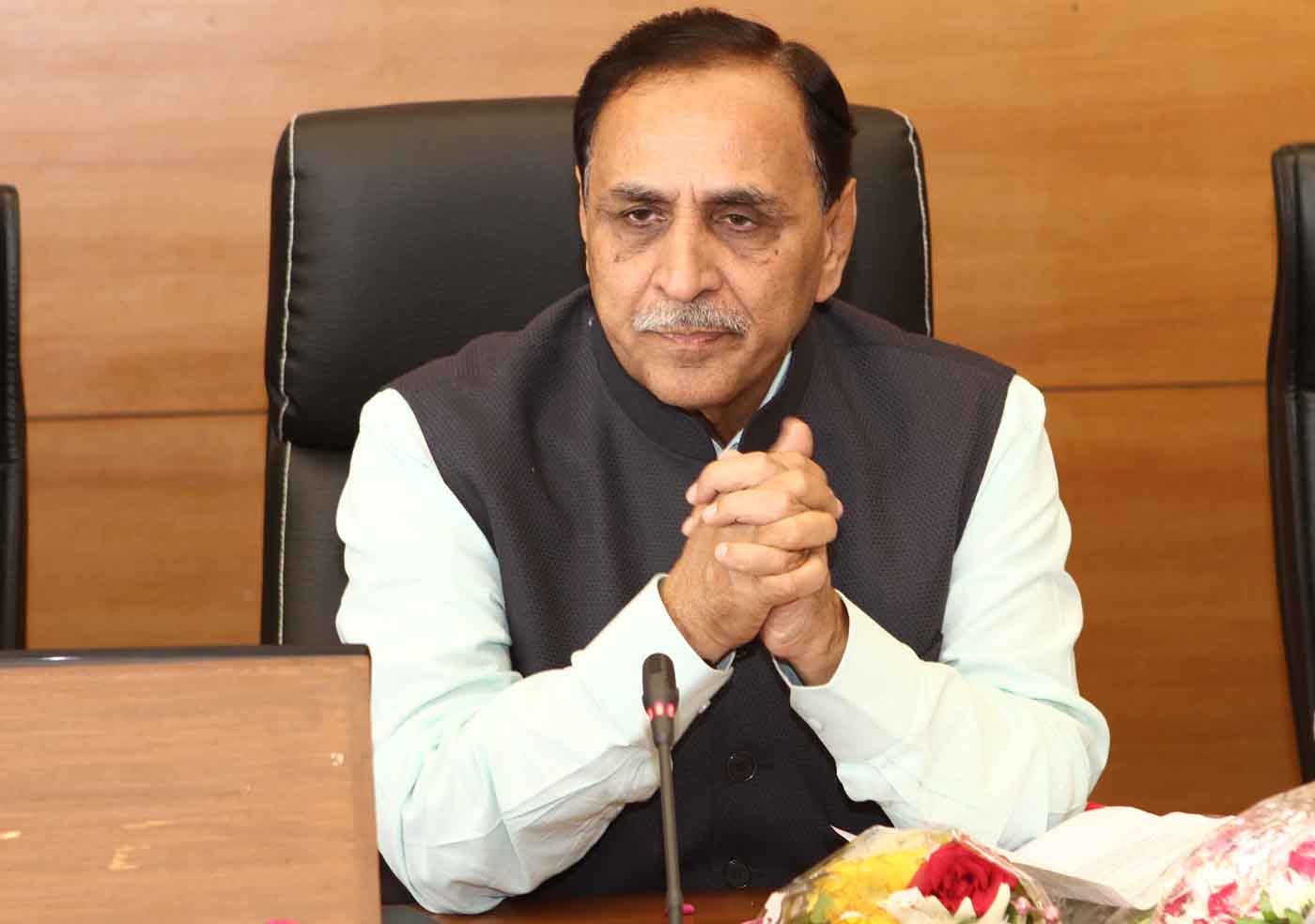 Gandhinagar: Gujarat govt will set up 16 new Gujarat Industrial Development Corporation(GIDC) townships in 2400 hectare area to boost up Small and Medium Enterprises(SMEs). The government aims to attract 15,000 units in these GIDC townships. This announcement was made by Chief Minister Vijay Rupani in capital Gandhinagar today morning. Rupani also shared locations of proposed industrial townships.
The Chief Minister announced new Garment & Apparel policy of Gujarat which will create job opportunity for one lakh people. Expected investment under this policy is Rs 20,000 crore as per the government estimate. Rupani also announced that year 2012 Textile policy which was for five-year period has been extended for one year.
As per new Garment policy announced by Rupani, Garment makers will get Rs 4,000 subsidy per woman worker and Rs 3500 subsidy per male worker. Re. 1 per unit relief will be given in electricity bill. Reliefs will be given for five years.
In reply to question related to GST, Rupani said, 'we keep bringing solutions to various issues pertaining to GST time-to-time. So far traders were dealing with various departments, but now they would need to deal only with one tax. Various issues regarding GST will sort out in next two-three months.'
About GIDC, Rupani said, 'one good thing about our GIDCs is that it gets superb response. We have very few open plots left in GIDC. We insist that production starts in prescribed time in GIDC plot.'
-DeshGujarat
Official release:
Gujarat Government has decided to set up 16 new GIDC estates in 14 districts, to accommodate 14,540 plots, spread over 2,460 hectares with an estimated investment of Rs.15,000-crore, to provide jobs to 40,000 local youths, Chief Minister Vijay Rupani said here today.
Giving details, he said the decision has been taken to encourage the Micro Small Medium Enterprise (MSME) sectors and to increase job opportunities in the state, in the wake of many investors from India and abroad are coming to Gujarat as a result of Vibrant Gujarat Summits.
He said these GIDC estates to be developed under the aegis of Gujarat Industrial Development Corporation will have infrastructure facilities like road, water supply and electricity connections. The plots will be of the size of 50, 100, 200 and 500 square metres, some of which could be multistoried sheds.
As per Industry Department, the plan is to build 1,086 new sheds in 33 GIDC estates. The GIDC will build the smaller 50 and 100 sq. m. sheds on multistoried sheds, while 112 sheds are already constructed and 552 sheds are under construction.
The government will provide 50 per cent subsidy for sheds. Out of the remaining amount, GIDC will make 30 per cent down payment, while 70 per cent is to be paid in easy installments, for which the government will make arrangements.
These GIDC estates will be set up at 16 places in 15 talukas in 14 districts (within brackets). They are: Devgam-Khirsara (Lodhika taluka in Rajkot district), Chhattar-Mittana (Tankara in Morbi), Dhrol (Jamnagar), Moti-Chirai (Bhachau taluka in Kutch district), Vanod (Patdi in Surendranagar), Chhapi-Magarwada (Vadgam in Banaskantha), Bhagapura (Viramgam in Ahmedabad), Shinavad (Modasa in Aravalli), Kharedi (Dahod), Indranaj (Tarapur in Anand), Miyawadi (Bardoli taluka in Surat district), Borkhadi (Vyara taluka in Tapi district), Savarkundla and Lathi (both in Amreli district), Narigam and Madhia (both in Bhavnagar taluka in Bhavnagar district).