Raje, Bharti, Yogi, Oram, Rajnath, Ahir to join BJP Gaurav Yatra campaign in Gujarat
October 11, 2017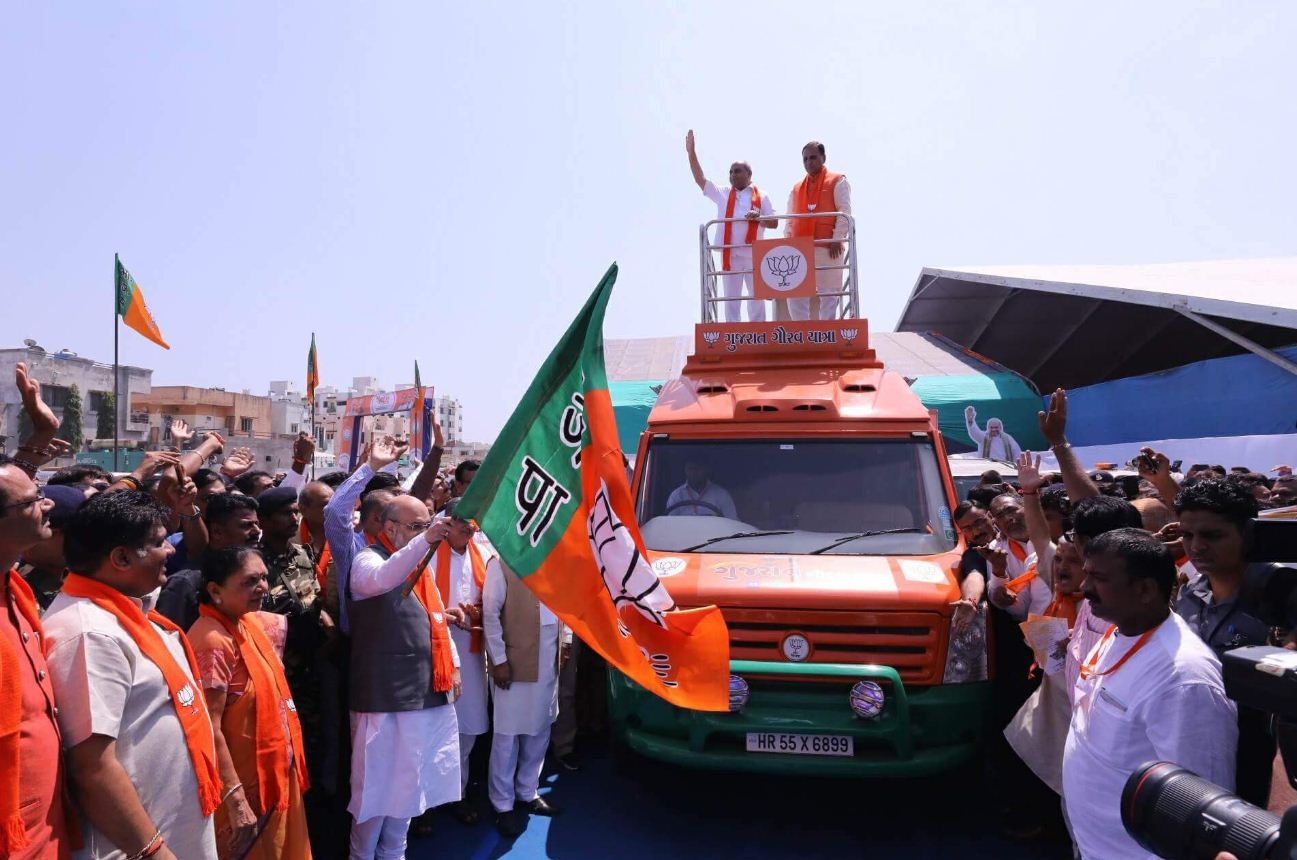 Gandhinagar: After Smriti Irani, Prakash Javdekar, Ravi Shankar Prasad and other union ministers who have already joined Gujarat Gaurav Yatra campaign of State BJP so far, now scores of other ministers, Chief Ministers and others are going to join the yatra campaign.
Rajasthan Chief Minister Vasundhara Raje and Union Minister Uma Bharti will join Gujarat Gaurav Yatra and address public meetings in Banaskantha district of North Gujarat while another union minister Jual Oram will address public meeting in Valsad in the course of yatra.
On October 13, Uttar Pradesh Chief Minister Yogi Adityanath will be visiting Pardi in Valsad district of South Gujarat while union minister Hansraj Ahir will be in Kutch.
On October 14, union Home minister Rajnath Singh will be visiting Bardoli in South Gujarat while Uttar Pradesh Chief Minister Yogi Adityanath will be in Kutch.
One of most popular union ministers in cabinet Smt Sushma Swaraj is going to address and interact at Mahila Townhall of Gujarat BJP on October 14.
On October 16, a grand rally of 7 lakh page pramukhs of Gujarat BJP is going to be addressed by Prime Minister Shri Narendra Modi and party's national president Shri Amit Shah at Bhat gaam on Ahmedabad – Gandhinagar road.
DeshGujarat