Sinh Darshan in Gir sanctuary, the only abode of Asiatic lions, begins after 4 months annual closure
October 16, 2017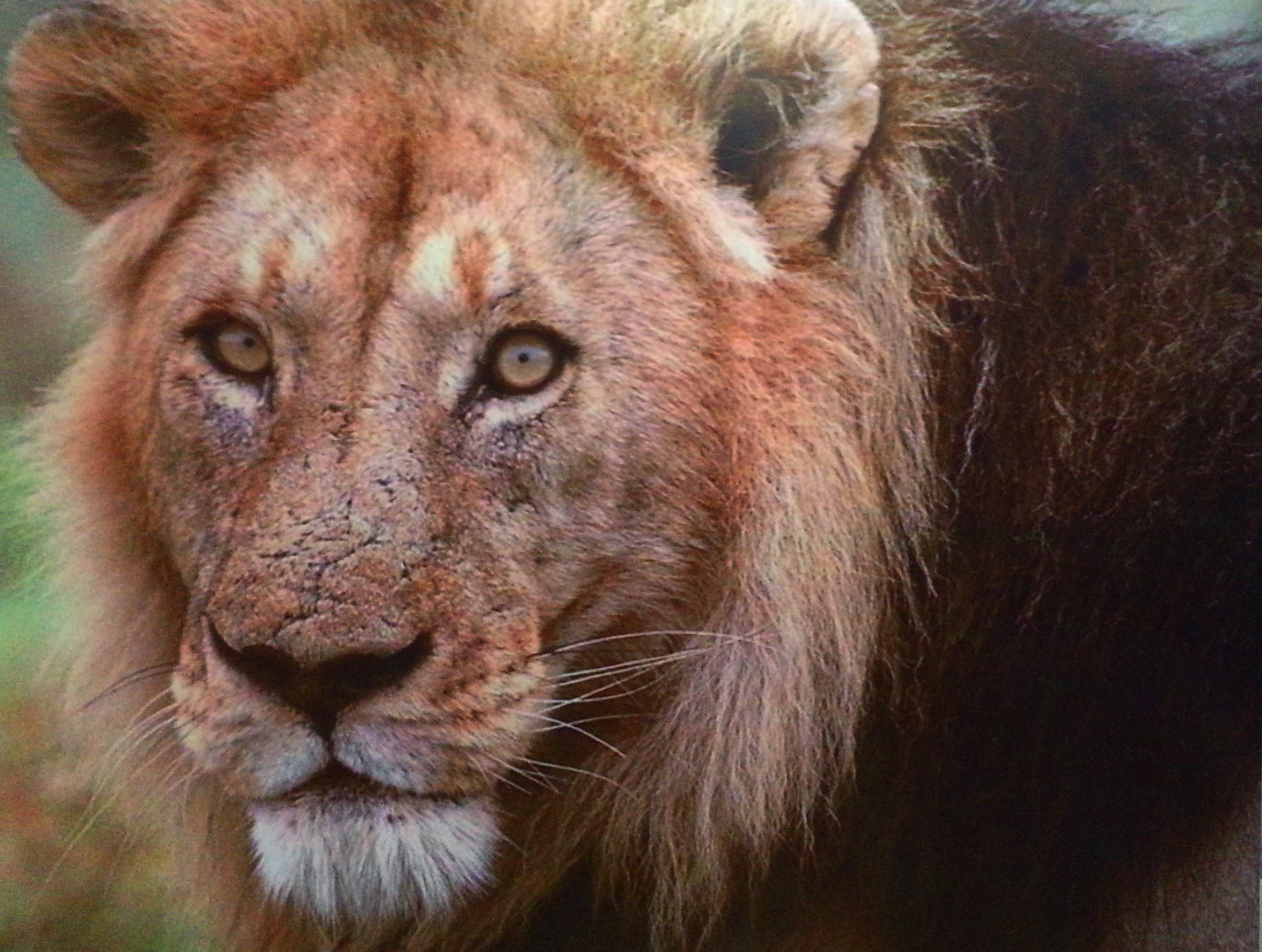 Sasan Gir (Gujarart): The popular Sinh Darshan (Lion safari) in the Gir National Park and Sanctuary more commonly known as Gir forest, the only abode of Asiatic lions situated in Saurashtra region of Gujarat, began today after four months of annual monsoon closure.
the lion safari is conducted in open jeeps from here in the tourist zone of around 110 square kilomet from the total 1412 sq km area of the jungle.
DCF Gir Dr Ramratan Nala today said that that the tourist activites and lion safari in the forest was stopped every year from June 16 to October 15.
He said that the 110 sq km tourist zone of the sanctuary divided between Shashan of Gir Somnath and Mendarana of adjoining Junagarh with eight routes has been opened for Sinh Darshan from today.
It is closed every year for four months as per the provisions of the wildlife act 1972 to provide safe environment to the Lions and other wild animals during their mating season in Monsoon period. However the tourist activities continue in the interpretation zone in nearby Devaliya where the visitors go for a jungle visit in the forest department run mini buses as usual.
In monsoon season owing to increased vegetation and food availability for vegan animals they also go for mating. Apart from it the incidents of in-fight among animals owing to it being mating season of animals like lions and other big cats also, increases.
The sanctuary which was a part of the Gir forest spread in parts of Gir-Somnath, Junagadh and Amreli districts is closed for visitors every year from June 16 to October 15 and reopens again on October 16.
'The practice is followed because the monsoon period is the mating season for lions, leopards and many other wild animals and birds,' he said adding that the rainy season also makes the kutchcha roads of lion safari routes muddy and unmotorable during the period.
During the Lion Safari tourists are taken to the deeper pockets of the jungle from here in open jeeps through fixed routes for seeing lions live. Thousands of tourists from across the country throng for it every season. Many, who come on pilgrimage of Somnath and Dwarka make it a point to come here for a break.
The five yearly Lion Census conducted last time in May 2015 had estimated the population of Asiatic lions at 523 (27% up compared to previous census in 2010). The population was 411 in 2010 and 359 in 2005. As per the 2015 census, the population of lions in Junagadh district was 268, Gir Somnath 44, Amreli District 174 (highest increase) and in adjoining Bhavangar District was 37. Of them there were 109 males, 201 females and 213 cubs.
During the closure period the forest department also conducts various operations in the national park including locating any stray new born cub and rescuing it.