Diwali festival about 100 years ago in rural Gujarat as described by Ravi Shankar Maharaj
October 20, 2017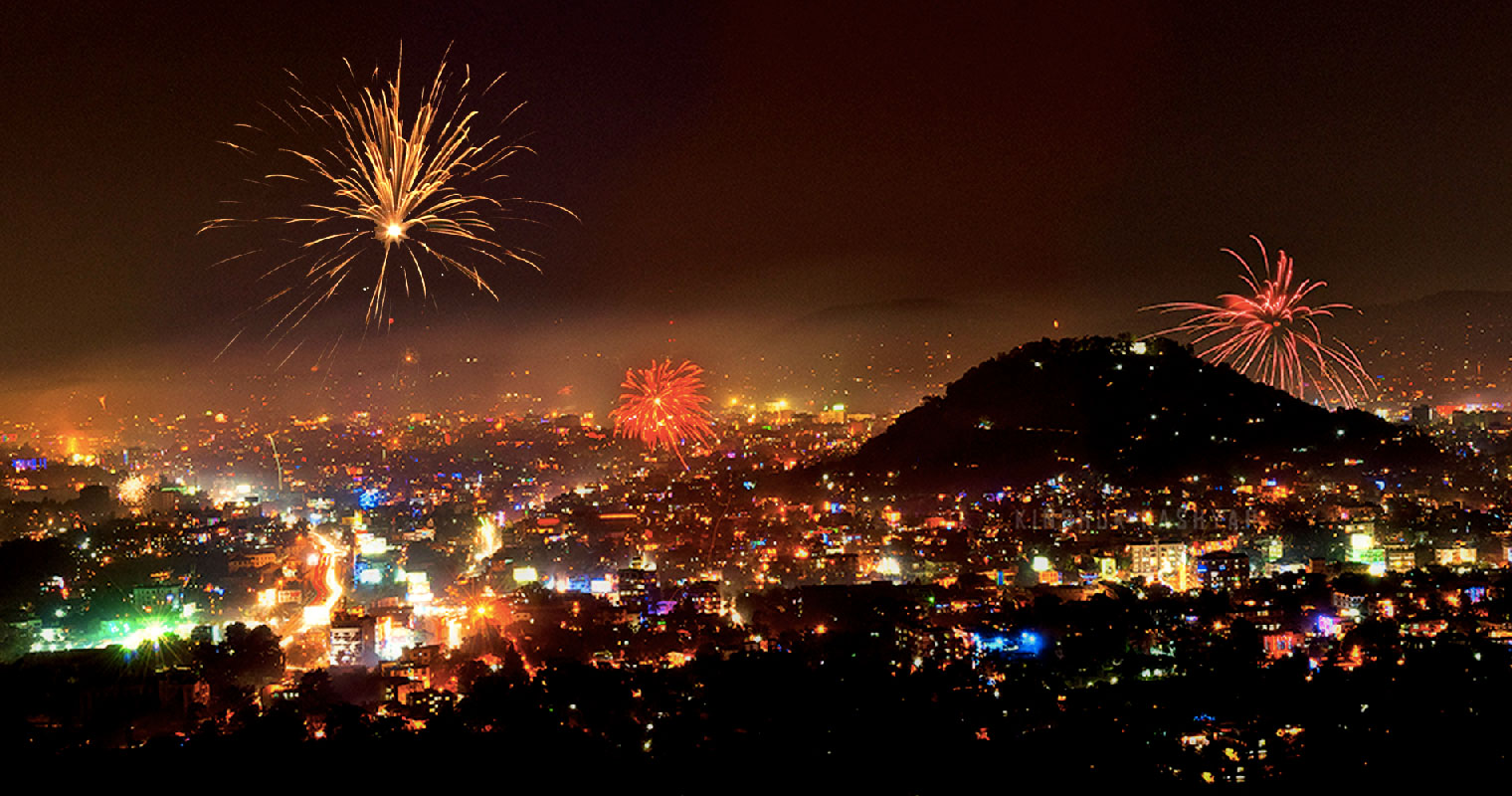 Ahmedabad: Pujya Shri Ravishankar Maharaj, a man who inaugurated Gujarat state in 1960 had penned down how Diwali was celebrated in rural Gujarat about 100 years ago. While several Diwali customs narrated by Maharaj are still in practice in Gujarat today, some others have discontinued.
Following are the highlights of Pujya Shri Ravishankar Maharaj's notes on the festival of Diwali:
-There were four major festivals. While Raksha bandhan(Balev) was perceived as the festival of Brahmin and Dussera was considered the festival of Khshatriyas, Diwali was the festival of Vaishys(business community and farmers). Holi was the festival of Shudras.
-People used to be happy during the time of Diwali due to completion of sowing of winter crop and arrival of stock of grain at home. People would apply a mixture of cow dung and mud to decorate their homes. Nobody would utter bad/offending word during the days of Diwali festival. One would avoid provoking other during this festival. This used to make Diwali days special for everyone. People could spend this time without any kind of fear or stress.
-People would color horns of their cows. They would worship their cattle. They would clean their currency coins and apply kanku over it. On Dhan teras, people would cook 'Kansar'.
-People would offer til oil to Hanumanji on Kali Chaudash. Due to fresh arrival of til from the farms during Diwali, they would consume food varieties made using til oil such as vada, puri and bhajiya. Thieves would to do 'Sadhana' on this day, believing that if they achieve success this day, their entire year would be successful. There was also a custom of eating Galku on this day.
-As Diwali is last day of Gujarati Hindu Vikram Samvat calendar year, people would just rest, giving pause to all their routine work. Even poor person would cook a good dish of food. Laddu was very common at every home. Businessmen used to rope in Brahmins to worship account books. Ink pot, account book and pen(kalam at that time) were worshiped. Businessmen used to take pledge before the Brahmin that using this ink and pen they worshiped, they would never commit anything wrong in accounts.
-On the new-year-day, everyone would wake up early in the morning and hug one another to convey heartily good wishes. One would consume sweets and visit the temple in new year morning. In the evening, all villagers would gather at one place where Brahmin would read 'Saar patrika' in which the review of last year and future of next year would be read. On this day, younger ones would serve the elders. There was a general feeling that if the first day of a new year passes well, entire year would be equally good. Ethics and dharma were the elements very much merged to routine life of people.
-About Bhai bij, Shri Ravishankar maharaj wrote that the first human being that died in the world was named as Yam. He became a guide of death. This Yam went to his sister Yami. Based on this event, a custom of Bhai bij began. It was about a brother visiting his sister's house. On this day brother would visit his sister's house and would eat Kansar cooked by sister.
Contrast today
If we start comparing the Diwaly described by Ravi Shankar maharaj and today's Diwali, the trends have somewhat changed with the travel of time in forward direction. Ravishankar maharaj said that one would not prefer to recover pending payment in Diwali days, but in present time pre-Diwali period is considered the best time for pending recovery. Staying away from uttering bad words during Diwali is unknown custom today! The new generation is completely unaware about Kansar. On Kali chaudash we cook and consume vada, puri, bhajiya, but they are not cooked in til oil. They are cooked in groundnut or other varieties of oil nowadays. Even murti of Hanumanji is not offered til oil mostly but groundnut oil. A custom of eating 'Galaku' on Kali Chaudash has been forgotten. Most of the people in new generation don't know what is 'Galaku'. What we called 'Chopada pujan' or worship of account books has been converted into computer/laptop pujan at many places. However Chopda Pujan is still intact in larger section. Contrary to Ravishankar maharaj's observation, in today's chopda pujan, not all businessmen take pledge of honest practice. Ladu which Ravishankar maharaj says common item in every home on Diwali is almost replaced by kaju katri and other fancy mithais today. A gathering of entire village on new year day, and Brahmin reading out saar patrika in public are forgotten customs at least in urban areas. Today sister doesn't cook Kansar for brother. In urban areas sisters book good restaurant and call brothers there. Restaurants are always full on Bhai bij day therefore. And yes in Ravishankar maharaj's writing, crackers busting is no more mentioned. It seems crackers became part of Diwali later on.
DeshGujarat