Gujarat to reelect BJP govt with comfortable majority, says India Today survey
October 24, 2017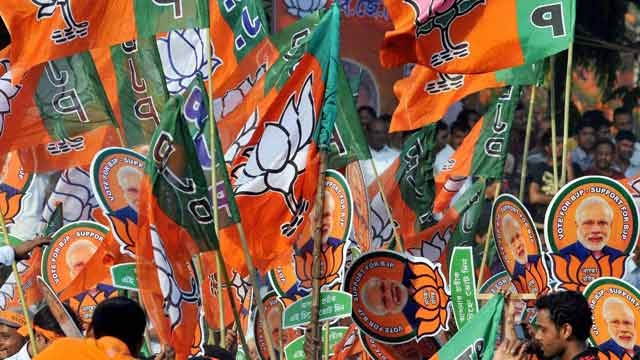 New Delhi: Aaj Tak – India Today – Axis My India opinion poll on Gujarat polls with sample size of over 18,000 today predicted that people of Gujarat will reelect the BJP government.
According to survey results announced today on TV channels, BJP will get 115 – 125 seats while Congress – Hardik Patel combo will get 62 – 71 seats. Others will get 0 – 3 seats.
Survey was carried out between 25 September to 15 October 2017 period.
BJP will get 48% while Congress will get 38% vote share as per the survey result. Shankersinh Vaghela's Jan Vikalp and other parties will get 12% vote share.
Hyped community oriented agitation leader Hardik Patel who is playing in Congress hands for last two years to damage BJP in Gujarat on caste aligned politics is in capacity to influence only 2% votes, according to this survey.
Earlier ABP TV had in its opinion poll predicted over 140 seats for BJP in Gujarat out of total 182 seats.
Gujarat elections are likely to take place in third week of December. Dates of Gujarat polls are likely to be announced tomorrow by Election Commission.
BJP will get 43-47 seats while Congress will get 21-25 seats with others winning 2 seats in Himachal Pradesh as per the survey.
DeshGujarat