Court denies remand for Akshardham attack accused, allows interrogation inside jail
November 05, 2017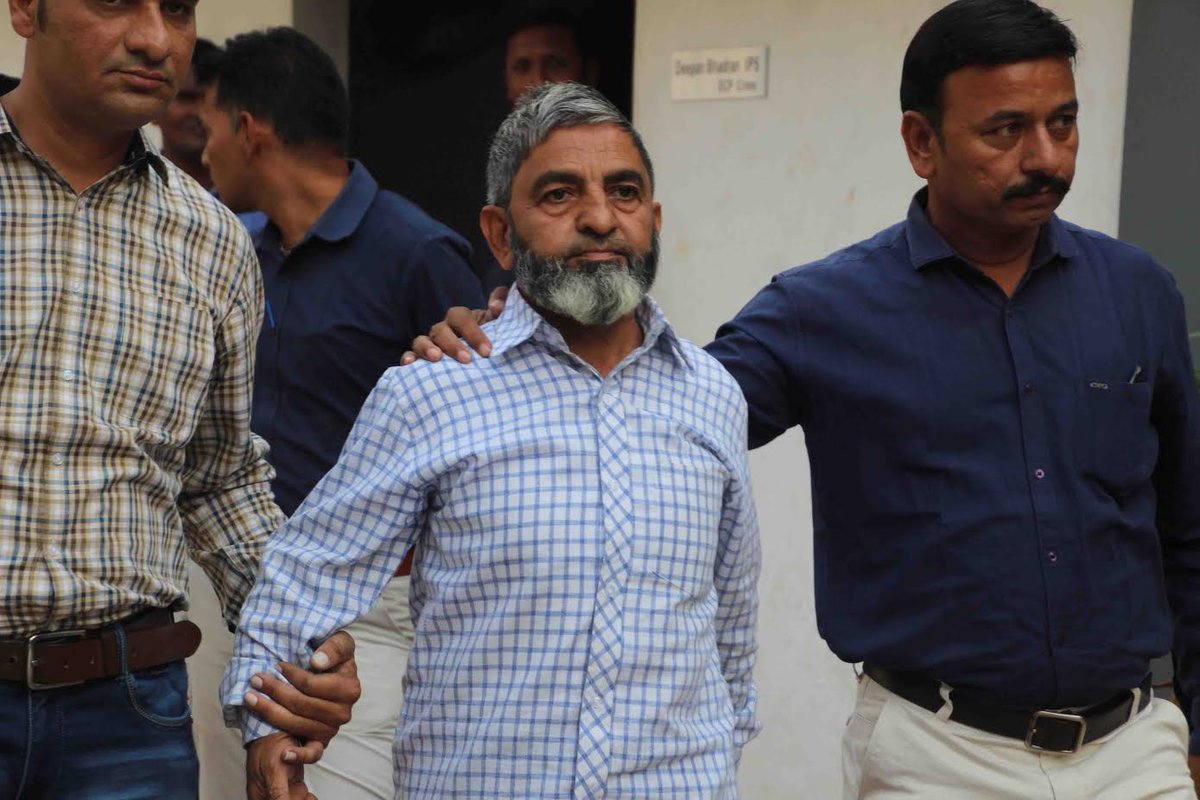 Ahmedabad:
A special court here today refused to allow police remand of one of the masterminds of the deadly terror attack on Akshardham temple in Gandhinagar in September 2002, who was nabbed yesterday from the Sardar Vallabhbhai Patel International Airport here.
Special Judge P B Desai, at whose residential court Ajmeri (60) was produced by the crime branch, however allowed the investigating officer to interrogate him in the jail for 10 days.
Around 60 year old Abdul Rashid Ajmeri was caught by the crime branch team of Ahmedabad police from the airport soon after he landed from a Kuwait Airways flight from Gulf countries. He is brother of one of the former accused of the case who was acquitted by the apex court in 2014. He used to live in Riyadh of Saudi Arabia since long and since even before the sensestional attack but he was involved in the conspiracy and funding terror outfits like Jaish e Mohammed for the purpose. He had come here to reportedly meet his brother. Ajmeri was among one of the wanted accused of the case.
ACP Crime Branch Rajdeepsinh Zala today said that Ajmeri,, who was over-all ninth accused of the case, was produced before the special judge at his residential court (owing to today being Sunday) in Jodhpur locality of the city. 'We had sought 14 days remand for further interrogation but the court refused it. He was sent to Sabarmati jail in judicial custody. The court however allowed the IO to interrogate him for 10 days inside the jail,' he said.
Meanwhile public prosecutor Sudhir Brahambhatt said that the court disallowed the police remand saying that the apex court has already acquitted many principal accused in the case so in the interest of justice the remand could not be allowed. The court however allowed the IO to interrogate Ajmeri for 10 days inside the jail between 10am to 230 pm.
In the incident that took place in the evening of September 24, 2002 in the temple situated a few meters away from the official CM residence in Gandhinagar, a total of 32 people including two terrorists were killed and over 80 injured. The incident was said to be a criminal conspiracy to retaliate against the post-Godhra riots in Gujarat.
A special (POTA) court had convicted six of the accused with capital punishment to three of them. The Gujarat High Court had also upheld the judgement but in 2014 the Supreme Court acquitted them.
Notably, the grand temple which saw completion of its construction in 1992 had celebrated its silver jubilee on November 2 last and PM Narendra Modi remained present in the function.
DeshGujarat