Team India celebrate Virat's birthday at Rajkot, Pandya takes sweet revenge by smearing cake on skippers face and hair
November 05, 2017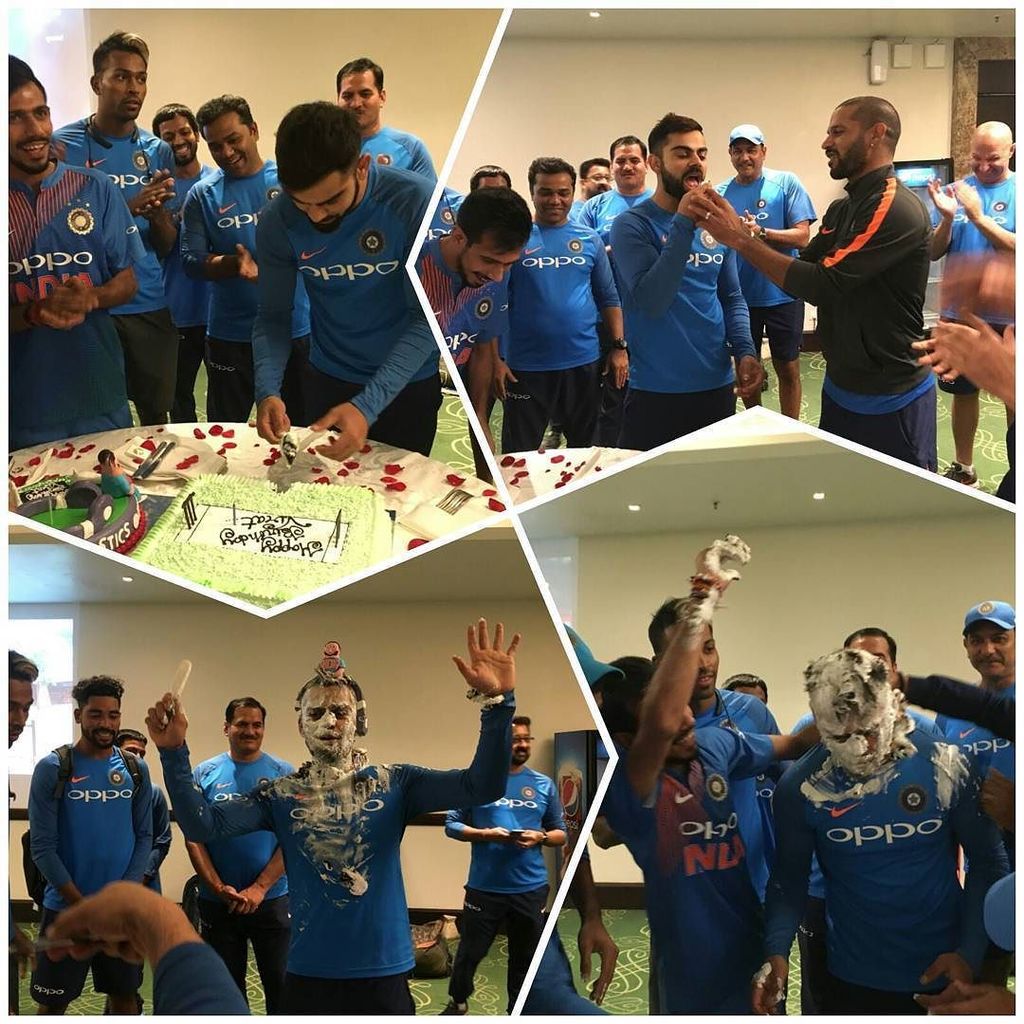 Rajkot:
Team India today celebrated the 29th birthday of captain Virat Kohli here during which star all-rounder Hardik Pandya took a 'sweet revenge' from him by smearing his face and hair with cake.
Forgetting the defeat in 2nd T 20 match against New Zealand at Khanderi stadium here last evening, the team celebrated Virat's birthday with full enthusiasm.
During the birthday celebration a cake bashing session started soon after the cake cutting at the Fortune hotel here where the team was staying. Vadodara based Pandya, who during his 24 th birthday on October 11 this year was smeared with cake on his face and hair and all over the body, was especially pleased with the cake bashing today.
Pandya took to Twitter after Kohli's birthday celebrations and posted a picture with the India captain with his face and hair smeared with cake and captioned it,"Revenge no. 1. Happy birthday, skipper". Pandya after his birthday incident had posted a video and in lighter vein swore a revenge. He had said that birthday of every one comes once in a year and revenge will be taken.
The birthday of Virat, who was born on November 5, 1988, would have been a grander one had Team India not suffered a 40 run defeat in the T 20 last night. The third and final match of the series will be played on November 7 at Thiruvananthapuram in Kerala.