On Smriti Irani's interaction with media in Gujarat
November 09, 2017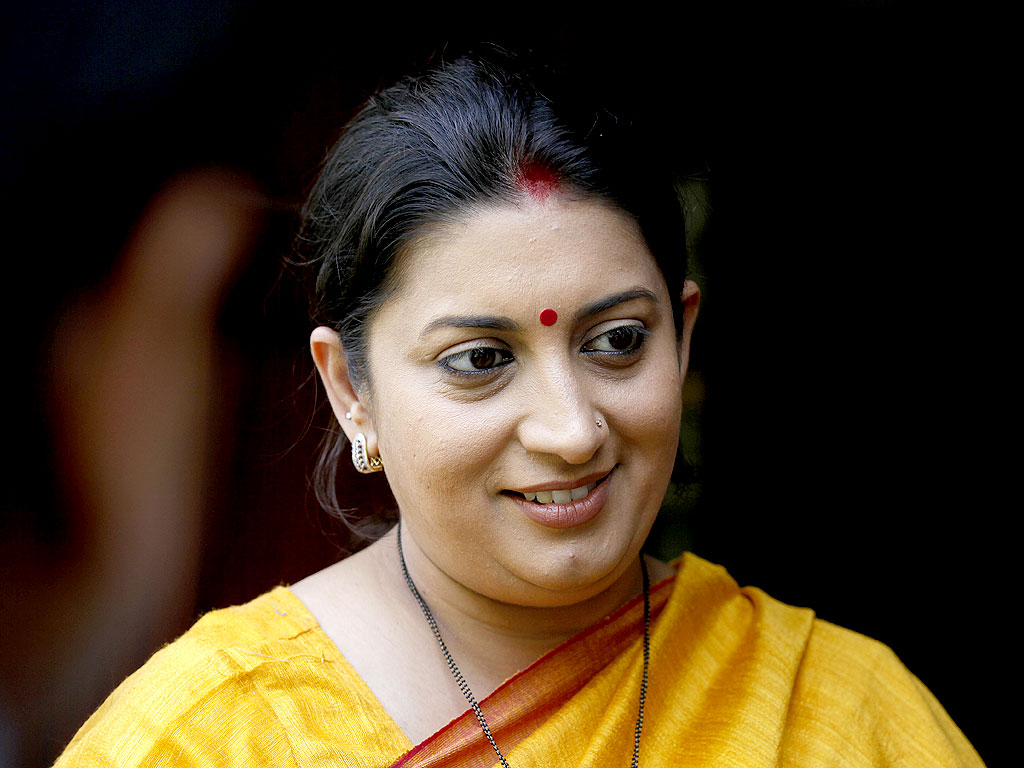 Ahmedabad: Smriti Irani was quite original, light and mixing in press conference held at media centre of BJP here. This was one press interaction that media persons enjoyed after too many formal, heavy-heavy and serious-serious press meets. Smriti fluently replied questions in Gujarati. When she refused to reply a question, she did it with smile on face. She addressed the press formally on BJP's role in empowering women but in question-answer session she really shined.
Smriti in this press meet refused to react to rumor that her name was in discussion as future Chief Minister of Gujarat. With big smile, without being upset or rude, She told a media person, 'you should ask question, I don't want to react to rumor'.
Smriti turned down a question on controversy regarding upcoming Hindi film Padmavati. She said,'I shouldn't comment on this. As I am related minister, I shouldn't say anything, because this is legal matter. I don't want its reflection on my organization. I haven't seen or read it, if I comment without reading or viewing it, it would be like helping further an ongoing controversy. Censor Board has rule to give certificate in 60-68 days. Censor body is autonomous, it doesn't come under Government. So person from that autonomous body can give reply.'
When asked about Rahul's activeness on social media, Smriti said, 'Rahul does it or Pidi?'
She further said, 'yesterday Rahul was welcomed with 'Modi' 'Modi' chants, it was very much taken up by social media.'
When a reporter from Akashwani(which comes under Smriti's ministry) introduced himself and his organization and started asking question, Smriti under whose ministry Akashwani function said a person from Akashwani must not ask her question. Smriti strongly refused to allow Akashwani correspondence to ask question. She said, 'if anyone from Doordarshan or Akashwani here, they should not ask me question. You should not ask because I believe I am related minister and none should feel that unfair advantage is taken by Prasar Bharti's any wing'.
When NDTV reporter asked question regarding delay in winter session of parliament for some reason published in Indian Express article, Smriti replied, 'I don't believe everything you read in Indian Express. That is my standard response. When it comes to Indian Express, I personally heard from the editor that we print clarification everyday, so don't ask me any question.'
Smriti spoke about her meeting with Zari and Textile industry representatives from Gujarat. She said her ministry had sent all details to GST council yesterday only to come out with solution. She said this was a process which was underway for last three months and some issues had found solutions. She said textile traders who met her a day before told her they wanted to pay tax but also wanted solution of systemic difficulties. Smriti congratulates textile traders for their statement that they wanted to be tex compliance and wanted to connect to GST.
DeshGujarat