Rahul Gandhi to visit 7 temples during 3-day North Gujarat campaign starting tomorrow
November 10, 2017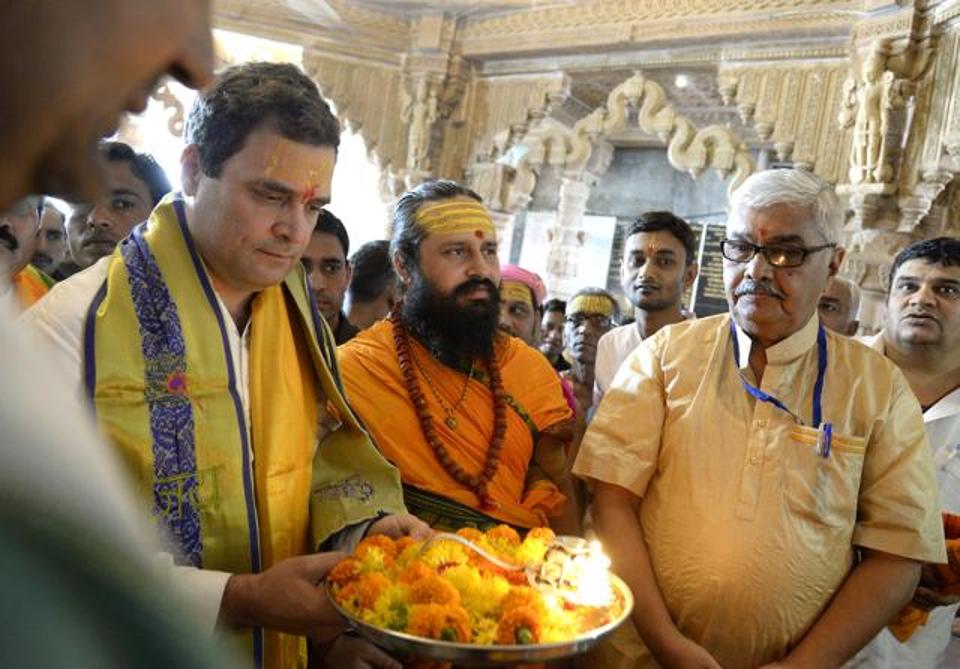 Gandhinagar: Congress vice president Rahul Gandhi during his three-day campaign in North Gujarat starting from tomorrow will visit at least 7 temples. Locations of these temple are Ambaji, Thara, Totana, Patan(Vir Megha Maya Mandir), Varana, Shankheshwar and Bechraji.
Rahul will address public meetings at Himmatnagar, Khedbramma, Palanpur, Thara, Patan, Bechraji, Mahesana. Among them public meeting at Mahesana will be for women while public meeting at Khedbrahma will be for tribals. Public meeting at Himmatnagar is themed around farmers' issues.
During his visit, Rahul will hold interaction with social media and IT team of Gujarat Congress at Ambaji on day-2 of his visit. He will be welcomed by Mali community at Malgadh Patia. He will also be welcomed by 101 Brahmins at Bhildi. Rahul will hold interaction with Dalit leaders at Patan on day-3 of visit. He will hold chopal with Vicharti Jati at Harij on same day.
Places to be covered during three-day visit are; Ahmedabad airport, Chiloda, Chhala, majra Chokdi, Prantij, Himmatnagar, Idar, Vadali, Khedbrahma, Kheroj, Hadad, Ambaji, Danta, Jalotra, Palanpur, Deesa, Malgadh Patia, Bhildi, Sihori, Thara, Totana, Roda, Dudhrampur, Patan, Kungher, Adia, Bortwada, Harij, Sami char rasta, Varana, Moti Chandur, Shankheshwar,, Padla, Dhanora, Mera, Naviyani, Hansalpur, Bechraji, Balol, Mitha, Mahesana, Modhera and Visnagar.
Number of corner meetings, welcome by party cadre are planned on the route.
DeshGujarat