Large number of empty chairs welcome Rahul in a hyped north Gujarat farmers rights rally
November 11, 2017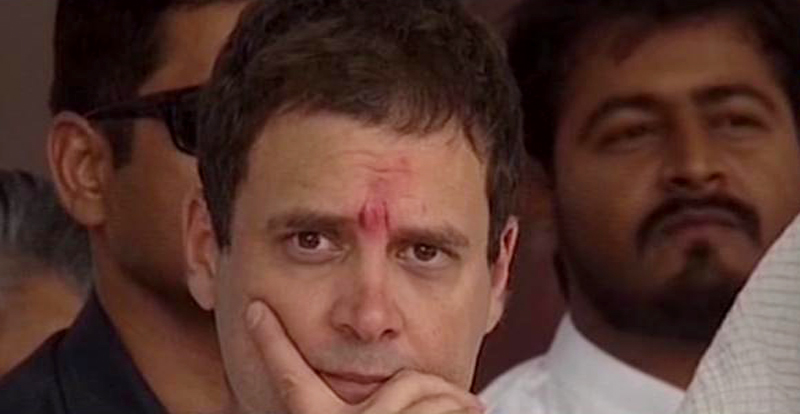 Himmatnagar:
On the day one of the 4 th leg of the Navsarjan Gujarat Yatra of Congress Vice President Rahul Gandhi large number of 'empty' chairs were seen in one of his hyped farmers rally in this headquarter town of Sabrkantha district of North Gujarat.
Rahul was first opposed with black flags by a group of people near Municipality building in the town as his convoy was moving in the the city. They shouted Modi-Modi and showed black flags even as the luxury bus in which Rahul travels during these Yatras and other vehicles in his convoy crossed from there.
Later during the farmers rights rally of the party in a local ground here a large number of chairs at the venue were seen empty. This is being seen as a blow to the party's claims of North Gujarat being a hub of the party in the state where it was in opposition for past 22 years.
During a meeting later Rahul attacked BJP and PM Narendra Modi in a somewhat different style. He tried his hands in Gujarati and in somewhat poorly tutored language he said that despite continuous visits by PM Modi, BJP president Amit Shah, Defence minister Nirmala Sitaraman and UP Chief Minister Yogi Adityanath, BJP would not come back to power after December polls.
In what many see as a poll gimmick Rahul today again posed with children and took a selfie with an elderly man.
DeshGujarat