Modi meets Trump at Gala ASEAN Dinner
November 12, 2017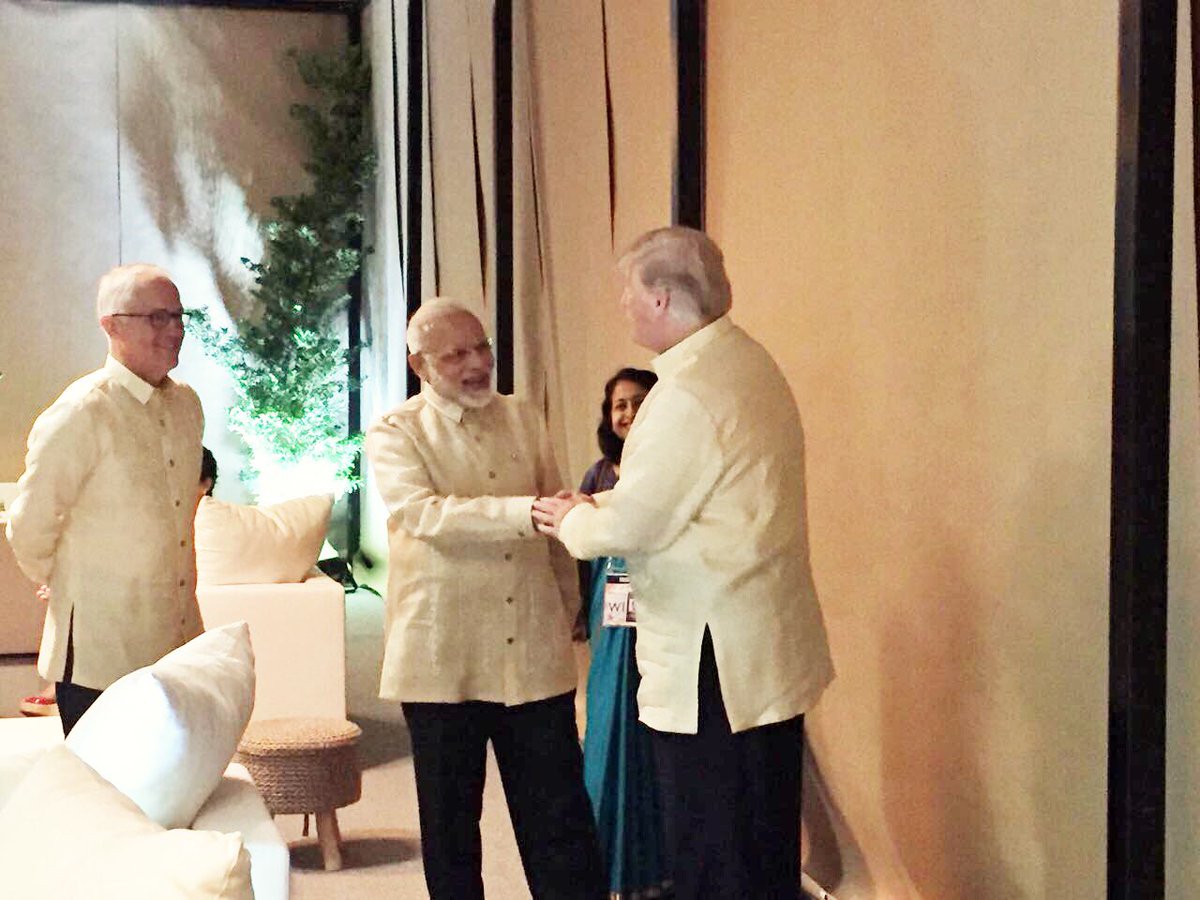 Manila: Prime Minister Narendra Modi on Sunday held a brief meeting with the US President Donald Trump. Both the leaders met at the gala dinner hosted by the Philippine President Rodrigo Duterte at the mega SMX Convention Center in Pasay City in honour of the leaders and their spouses attending the 31st ASEAN Summit and related Summits.
The attire for the gala dinner is 'Filipiniana' and will therefore see guests in bespoke Barong Tagalog made by award-winning Filipino designers. Albert Andrada, noted local designer was involved in the exercise. Done in different designs, the barong pieces are either half- or full- button down.
Both Mr Modi and President Trump were in full button dress. The photograph showed both the leaders enjoying the moment. The Filipiniana attire of the ASEAN leaders's spouses and dialogue have been designed by Rajo Laurel, Randy Ortiz and Andrada as well.